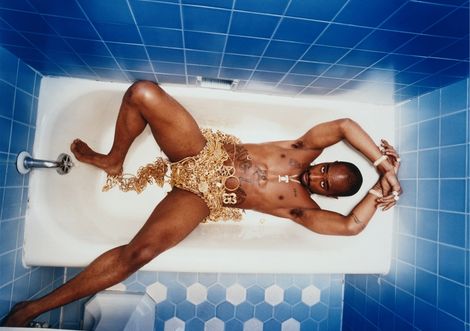 Getintothis' Jamie Bowman explores the relationship between rock & roll and cash money.
AS anyone who saw those adverts which featured Halifax Building Society's fictional radio station can attest, banks and music don't mix.
If any more proof of that fact was needed, newly appointed Barclays Bank Chief Executive Anthony Jenkins weighed into the debate this week when he proclaimed the chilling words: 'If I have a big meeting that I need to get pumped up for I'll put on rock music.'
The idea of a bank manager getting 'pumped up' about anything is disturbing enough but what on earth would he listen to? Money by Pink Floyd? Material Girl by Madonna? How about Gang of Four's Capital (It Fails Us Now)?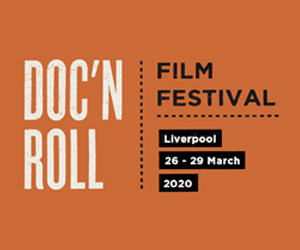 Whatever song Mr Jenkins does listen to as he slips on his pin stripe suit, the relationship between musical credibility and big money remains an awkward one. As band after band has proved, trying to motivate yourself to write a world beating song when you're waking up in a very big house in the country is no mean feat.
Even harder is getting your fans to care about how you still feel pain and convincing them you've not changed even though you're driving the kids to their private school in the back of a purpose-built 4×4.
Take Oasis. Ask anyone sensible (even Noel Gallagher himself) what their favourite album is and they will say the band's 1994 debut Definitely Maybe. Full of songs about dole-fuelled day dreaming like Live Forever, Slide Away and Cigarettes and Alcohol ('I was looking for some action….') it perfectly encapsulated the small-town escapism of a generation eager for excitement.
A few years and millions of album sales later, the band were hanging out with Johnny Depp, marrying celebrity girlfriends and writing songs as bad as All Around The World. Obviously Noel would probably use the old George Best/where did it all go wrong argument and he may have a point but the fact remains that rock audiences still have a hang up about fetishising a love of money.
Strange then that there are no such issues in the world of R&B and hip hop where the likes of Destiny's Child can implore a rich boyfriend to pay their bills and Notorious BIG can rap about having Mo' Money Mo' Problems (until someone shot him of course).
Go back a bit further, and the relationship between happiness and money was far more clouded.
Reggae artists like Horace Andy solemnly declared that it was 'the root of all evil' while the gritty urban soul of Funkadelic's Funky Dollar Bill rallied against a world where 'the pusher push, the fixer fix and the judge acquits' all in the name of the dirty cash.
Sadly, it seems the modern trend is to once again proclaim loudly and brashly about how money makes the world go around.Seeing Jessie J sing about her Price Tag in front of the Queen earlier this summer, certainly seemed to confirm that being embarrassed about one's earnings is not where the kids are at these days.
As with so many aspects of today's music, perhaps it marks a return to the 1980s where a band as confused as Wham! could sing about 'having fun with the boys down the welfare line' one minute while dreaming of an exotic nightclub where "the drinks are free" the next.
So, however Mr Jenkins prepares to psych himself up for those all important meetings, you can be sure the soundtrack won't be pretty or even listenable. I'd put money on it.
Meanwhile, Dr Dre is the biggest earner in hip hop according to the latest themed rich list from US magazine Forbes.
It's the headphones that did it, Dre's stake in the Beats business helping him boost his 2011 earnings to $110 million, over double that of the next biggest hip hop earner, Diddy. Though obviously royalties from Dre's own works and all the others he has a stake in will have helped too.
The full list of the 20 highest hip hop earners in 2011 is as follows:
1. Dr Dre ($110 million)
2. Diddy ($45 million)
3. Jay-Z ($38 million)
4. Kanye West ($35 million)
5. Lil Wayne ($27million)
6. Drake ($20.5 million)
7. Bryan 'Birdman' Williams ($20 million)
8. Nicki Minaj ($15.5 million)
9. Eminem ($15 million)
10. Ludacris ($12 million)
11. Pitbull ($9.5 million)
12. Rick Ross ($9 million)
12. Wiz Khalifa ($9 million)
14. Snoop Lion ($8.5 million)
15. 50 Cent ($7.5 million)
16. Swizz Beatz ($7 million)
16. Pharrell Williams ($7 million)
16. Young Jeezy ($7 million)
19. Mac Miller ($6.5 million)
20. Akon ($6 million)
20. Timbaland ($6 million)
20. Tech N9ne ($6 million)
Comments
comments