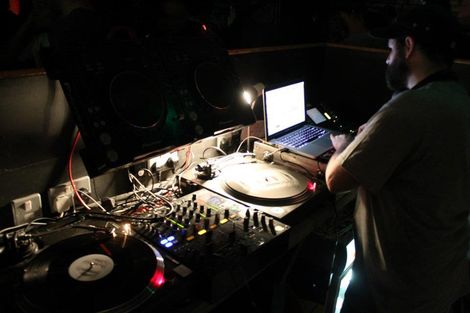 Jenome drops intergalactic dope rhythms from another dimension as Getintothis presents our exclusive third Mixtape instalment.

Straight from Planet Lee Perry, rhythmic magician Jenome mixes music for your cerebellum.
The Toxteth-based producer and DJ is a leading player in Liverpool's leftfield breaks-hip-hop scene which has been gathering momentum over the course of the last six months.
Rooted in galactic Mo' Wax orientated space invader beats and dusty crate-digging grooves, Jenome released The Further Adventures of Radio Doom EP earlier this year.
Guest appearances on BBC Radio Merseyside and shows at Camp and Furnace, Magnet and Zanzibar, he's more recently worked alongside pioneer The Herbaliser on an official remix of new release: A Sad State of Affairs.

Next up, Jenome will be performing with contemporaries Madnice Marauders crew and Radio Doom Sound System while manning the decks when Getintothis favourites Shabazz Palaces drop by the Kazimier next month for a seriously sick show.
But for now, get comfy and enjoy this ultra-fine slice of Jenome hot space pie.
Shabazz Palaces in Getintothis' Top 100 Records of 2011
Comments
comments