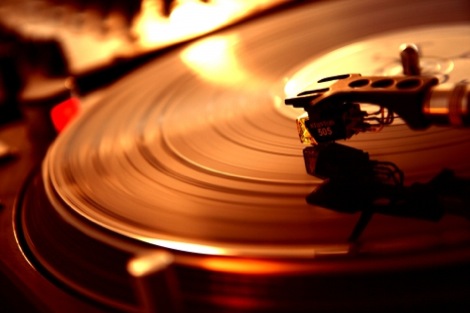 Getintothis' annual countdown of the best albums of the year.

Let's keep this brief.
This is the fifth annual Getintothis album countdown and more than ever the influx of new music has been staggering.
Despite the deluge, true quality has, for the first time in recent years, been harder to find. As reflected in other end of year lists – major labels have struggled (big time) while, as alluded to in our best of the rest list last week, major league artists have failed to emulate former glories.
Contrastingly, there's been a wealth of new talent emerging on stellar independent labels which has capitalised on the increasingly influential, all-encompassing blogosphere to rightfully earn praise and column inches which in a pre-digital age would have been almost unheard of.
This is all the more satisfying in a year, which let's face it has been trying at best on the independent front.
1.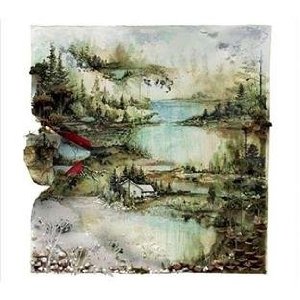 Bon Iver: Bon Iver
4AD
In the three years that have elapsed since Getintothis awarded Bon Iver's debut For Emma, Forever Ago second spot in our end of year album chart, he's cheered up immeasurably.
With this new-found happiness comes a record brimming with the intimacy and soulful depth of his debut but magnifies that achievement with an instrumental richness and melodic verve which is little short of breathless.
In a year littered with good releases, this was one of few which can genuinely be called great – a package which bleeds perfectly from the beautiful opening patter of Perth to the glitterball prom night 80s magnificence of Beth/Rest – Justin Vernon has created a lasting winner from a new beginning.
2.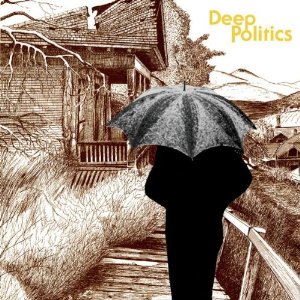 Grails: Deep Politics
Temporary Residence
We thought they'd never top Burning Off Impurities but Deep Politics leaves that for dead. Huge snaking guitars trade with colossal percussion and Eastern sandstorm sonics – and amid it all are some of the greatest hooks these ears have ever heard. Epic in every sense of the word.
Grails on Getintothis.
3.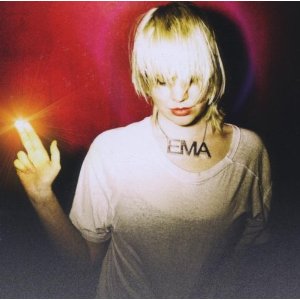 EMA: Past Life Martyred Saints
Souterrain Transmissions
Hands down debut album of 2011. Channelling the spirit of Kurt Cobain jamming with Patti Smith, this is a glorious wreckage of heart-on-the-sleeve lyrical turmoil and tracks which lure you in before spitting you out.
Raw, chewed up and dripping with violence.
Getintothis reviews EMA during EVOL's 8th birthday party at the Kazimier, Liverpool.
4.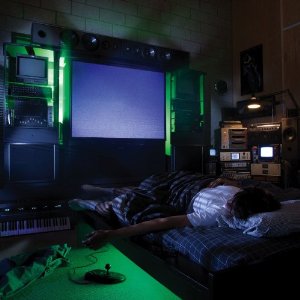 Ford & Lopatin: Channel Pressure
Software/ADA
I've been raving about Daniel Lopatin (second selection in the top 10 away from his day job in Oneohtrix) and Joel Ford's collaboration all year but few seem to be listening. Grab a slice of The Voices and you'll be hooked. Subtle, mesmeric electronica from two of the world's finest.
5.

Kurt Vile: Smoke Ring For My Halo
Matador
If Jeff Bridge's The Dude released a record, even he would struggle to emulate the effortless swagger of Kurt Vile.
Getintothis reviews Kurt Vile at the Kazimier during Liverpool Sound City 2011.
6.

Oneohtrix Point Never: Replica
Software/Mexican Summer
Not since Sunn O)))'s Monoliths And Dimensions has anyone crafted a record which mixes ambient noise and charged emotion so skilfully.
7.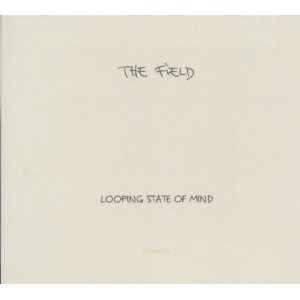 The Field: Looping State Of Mind
Kompakt
It's all in the name – propulsive hypnotic grooves which seem to last forever. Still gutted I missed this one at The Kazimier.
8.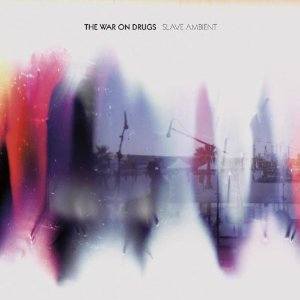 War On Drugs: Slave Ambient
Secretly Canadian
The soundtrack to the year's commute – the perfect accompaniment to start the day or close the night.
9.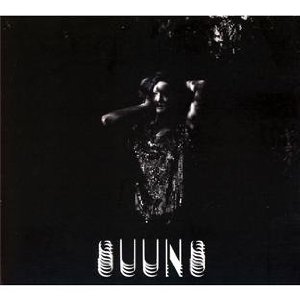 Suuns: Zeroes QC
Secretly Canadian
Dark and seductive, Suuns are the oddball outsiders of 2011 making music which simultaneously strikes fear into your heart while leaving you thirsty for more.
Getintothis reviews Suuns live at Mojo, Liverpool.
10.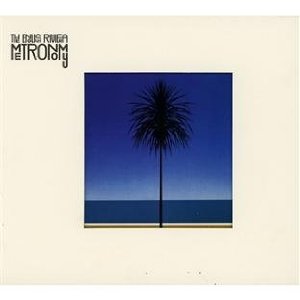 Metronomy: The English Riviera
Because
The transformation of Joe Mounts' bedroom dance project to one of the UK's finest live/studio ensembles is little short of incredible, and in The English Riviera you've a quintessentially English record which is as economically tight as it is sharp and irresistibly cool.
Getintothis reviews Metronomy live at the Kazimier.
Getintothis talks to Metronomy.
11.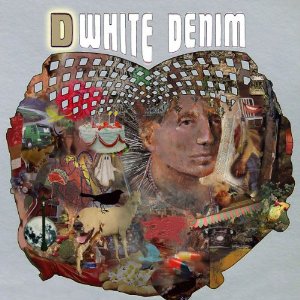 White Denim: D
Downtown/Cooperative
Like every great band from the Old Grey Whistle Test rolled into one performing in the 22nd Century.
Getintothis reviews White Denim at The O2 Academy.
Getintothis picture gallery of White Denim.
12.

Moon Duo: Mazes
Souterrain Transmissions
Who'd have thought Wooden Shjips would sound one dimensional compared to Erik 'Ripley' Johnson's side project. Like Beck jamming with Mahavishnu Orchestra minus the preposterous drum solos in a glorious cocktail of fried pop fusion.
13.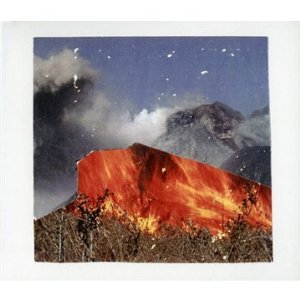 WU LYF: Go Tell Fire To The Mountain
LYF Recordings
They may have but one idea, but for now it's a truly fine one – genuinely one of the most exciting British guitar propositions for yonks. They'll either blow up or fall down, fingers crossed for the former.
Getintothis reviews WU LYF at the Kazimier.
14.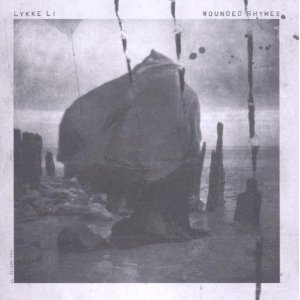 Lykke Li: Wounded Rhymes
Atlantic
In 2k11, the pop world was saturated with exquisite female artists, Li Lykke Timotej Zachrisson stands above the rest – which is saying something.
Tribal, immediate yet lasting, oh so saucy and rich in flavour, there's so much to Wounded Rhymes it's a wonder she'll have anything left to follow this superlative offering.
15.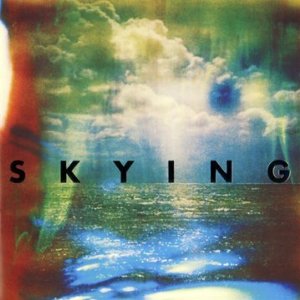 The Horrors: Skying
XL Recordings
Still can't decide if this tops Primary Colours. Either way, this is a blinder on a truly epic scale. And in Endless Blue contains quite possibly the finest guitar tear-up of the year.
16.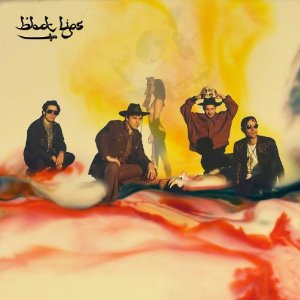 Black Lips: Arabia Mountain
V2
Still the funnest band on the planet. Props to Mark Ronson too, those brassy honks even managed to ramp up the grimy carnivalesque atmosphere to levels even the most cynical ears can't deny.
Getintothis reviews Black Lips at Liverpool Sound City 2011.
Getintothis Black Lips picture gallery.
Getintothis on Black Lips.
17.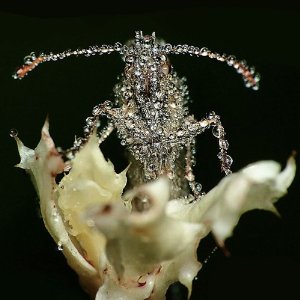 Gang Gang Dance: Eye Contact
4ad
Stylistic overload will have put off many but persist and this is one of the 2011's most rewarding listens. The Manhattan collective and producer Sean Maffucci deserve props alone for their outrageous attention to detail exemplified in stunning 11-minute opening single Glass Jar and mirrored by one of the most striking pieces of cover artwork all year.
Getintothis on Gang Gang Dance.
18.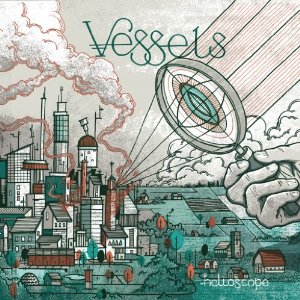 Vessels: Helioscope
Cuckundoo
When we heard opening track Monoform way back in January we thought Vessels' second long-player was a shoe-in for album of the year. Of course staying the course for 12 months is a near-impossible task but Helioscope has been high on Getintothis' radar throughout.
And what with the sad demise of Oceansize, there's a good chance they could inhabit our spot of most underrated, go-to-band-to-champion.
19.

tUnE-yArDs: W H O K I L L
4AD
Merrill Garbus is the coolest person we've seen/heard/watched all year; fierce, brave, emotionally-charged on every level – she's that rare beast of standing apart from anyone you've ever encountered before – someone to cherish.
Getintothis reviews tUnE-yArDs at Mojo, Liverpool.
20.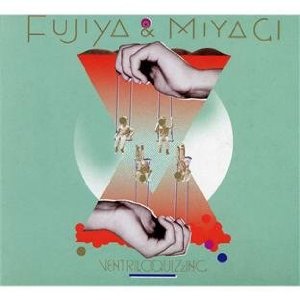 Fujiya And Miyagi: Ventriloquizzing
Full Time Hobby
A contemporary Kraftwerk in many respects – mechanical, clinical almost devoid of emotion and yet stirring in their minimalism and lyrical coyness.
Once you've heard one track you'll feel you've heard them all – but there's no doubt you'll return for more.
21.

Moholy-Nagy: Mirage
Temporary Residence
Former Tarantel bros regroup and come back with stunning cinematic collection which veers from languid Enoscapes to Mirage highlight Brute Neighbours' fizzing galactic groove.
Getintothis on Moholy-Nagy.
22.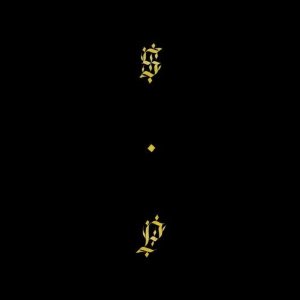 Shabazz Palaces: Black Up
Sub Pop
This deserves inclusion simply for the velvet and gold packaging which I could marvel at and stroke simultaneously all day long. There's few things in life you can do that with. I know all the guys reading this will have thought of another… A hip-hop record which sounds like no other is a rarity in itself, in 2011, when hip-hop sucked bigtime, this stood out head and shoulders.
23.

Walls: Coracle
Kompakt
So miffed I missed these guys supporting The Field at the Kazimier. There should be a review to stick here, but improbably not only was I desk-bound but the 83 other people I asked to contribute were all 'sick'.
This is so good it'll make you puke; kinda MBV goes Kompakt – they can have that for the promo sticker next time out.
24.

Toro Y Moi: Underneath The Pine
Car Park
One of the hippest cats on the planet drops one of the hippest records of the year on one of the hippest labels around. Not much more to say.
25.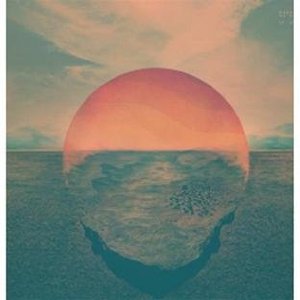 Tycho: Dive
Ghostly International
It's been five years since San Fran electro bro Scott Hansen delivered Past is Prologue but Dive was worth the wait. Gorgeous, effortless, careering slipstreams of lazer-like pulses which seem to go on forever. Perfect whatever, whenever.
26.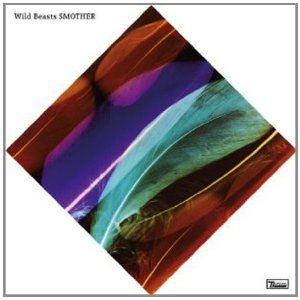 Wild Beasts: Smother
Domino
At 10.30am on Tuesday July 19, the entire world (even those without computers or phones) recoiled in horror to exclaim 'Why aren't Wild Beasts up for a Mercury?' Exactly four minutes later, the world began turning again, and life resumed as per.
27.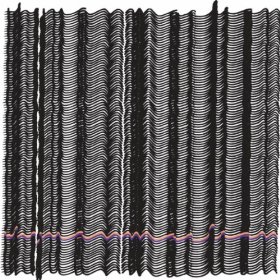 The Juan Maclean: Everybody Get Close
DFA
When I got this record I nearly creamed myself in excitement. Then I realised it was half full with reworked/reissued jams. Then I listened, and it mattered little when John boy has nine minute seductive slow burners like Deviant Device up his sleeve. The ultimate in whetting appetites.
28.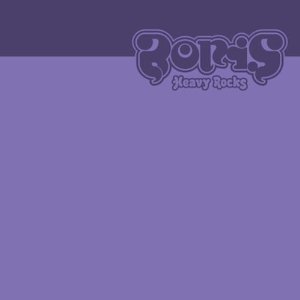 Boris: Heavy Rocks
Sargent House
Every year Boris come back with fourteen offshoot oddball projects, but they're only truly awesome at one thing – being one of the heaviest fucking bands in the world.
29.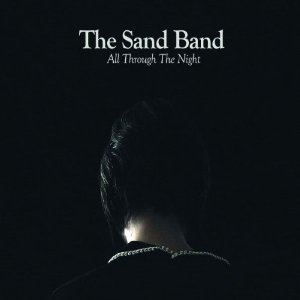 The Sand Band: All Through The Night
Deltasonic
It's not that long ago that Sand Band bro David McDonnell wrote a long-winded drunken diatribe to me on Facebook because of this review which he thought I'd written. He closed by calling me a wanker but at least 'I was a wanker that liked Spiritualized'.
I didn't write that review. However, I do like The Sand Band along with Spiritualized.
30.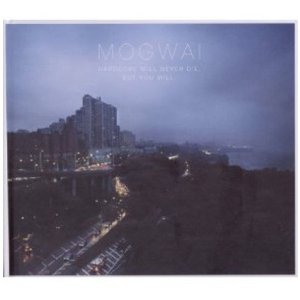 Mogwai: Hardcore Will Never Die, But You Will
Rock Action
Moving further away from their trademark destructive walls of noise and deeper into Tortoise-like terrain, Hardcore… was another belter in the Moggers discography – and in Death Rays one of their most beautiful pieces yet.
31.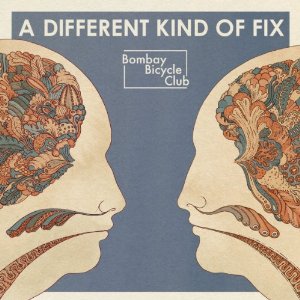 Bombay Bicycle Club: A Different Kind Of Fix
Universal/Island
With every release they become more and more a band to seriously keep an eye on.
32.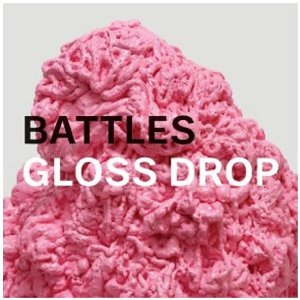 Battles: Gloss Drop
Warp
Getintothis reviews Battles live at the Kazimier.
33.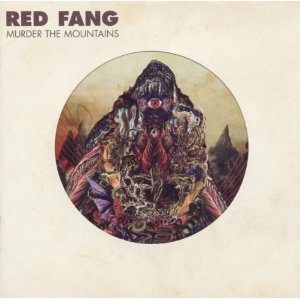 Red Fang: Murder The Mountains
Relapse
One of few triumphs for all-out riffs. Red Fang add another monser to the already bursting Relapse canon.
34.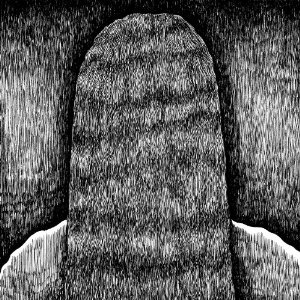 Grumbling Fur: Furrier
Aurora Borealis
Haunting and deceptively hook-laden, rarely has menace rumbled so quietly.
35.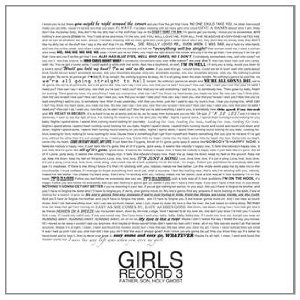 Girls: Father, Son, Holy Ghost
Turnstile
Ramshackle and at times ridiculously too good. Those early press releases seemed too good to be real but this record confirms them as one of the US' best bands.
36.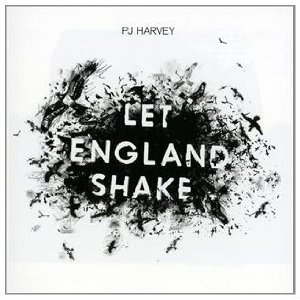 PJ Harvey: Let England Shake
Island
Hardly surprising PJ topped so many lists in a year were the news has been one shitstorm after another. In this context it was a soundtrack for our times.
Getintothis on the Mercury Prize – and the death of the album.
37.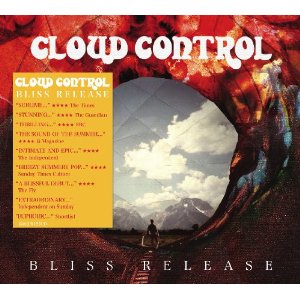 Cloud Control: Bliss Release
Infectious
Getintothis reviews Cloud Control at the Kazimier.
38.

Josh T Pearson: Last of the Country Gentlemen
Mute
Getintothis reviews Josh T Pearson in Manchester.
39.

Drake: Take Care
Universal/Island
More melodramatic than his debut, Drake shows he still cares – bigtime.
40.

Love Inks: ESP
Republic of Music
The Xx goes stateside. Almost.
41.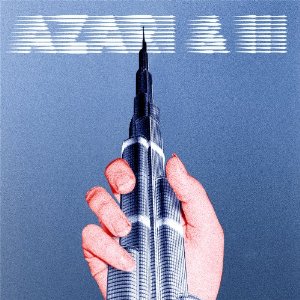 Azari & III: Azari & III
Loose Lips
The hottest, campest, most NYC dance album of the year.
42.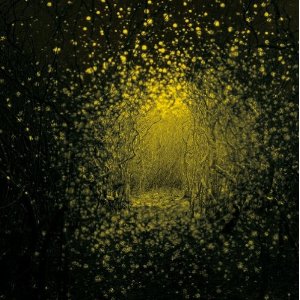 The Antlers: Burst Apart
V2
Bursting with epic belters.
43.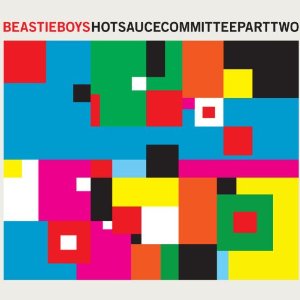 Beastie Boys: Hot Sauce Committee Pt. 2
Capitol
Still spitting daft rhymes, still flailing their arms about like hyperactive chimps, still gurning into the camera. Still got it.
44.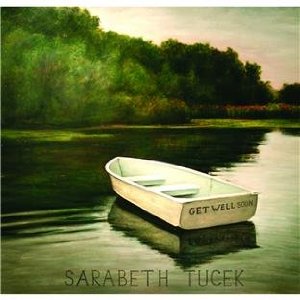 Sarabeth Tucek: Get Well Soon
Sonic Cathedral
Beautiful and at times as ragged and as glorious as Neil Young.
45.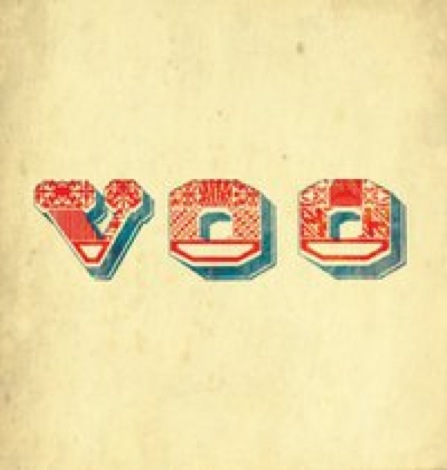 Voo: Songs We Used To Dance
Unlabel
Liverpool's most underrated refine their mini-pop gems.
More Voo.
46.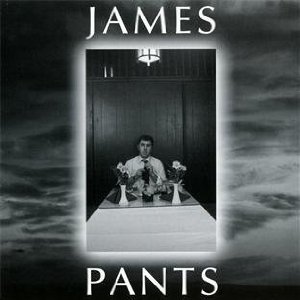 James Pants: James Pants
Stones Throw
Never knowingly living up to his name.
47.

Jay-Z and Kanye West: Watch The Throne
Mercury
Big talk, big bling, big issues.
48.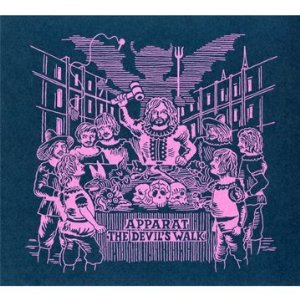 Apparat: The Devil's Walk
Mute Artists
Sascha Ring creates one of 2011's great late night tales.
49.

Polinski: Labyrinths
Monotreme
65daysofstatic bro does hyperkinetic John Carpenter death disco.
50.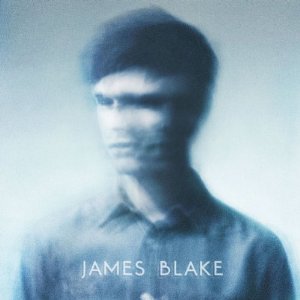 James Blake: James Blake
Atlas/A&M
Failing to live up to the promise of those early EPs didn't stop Blake being the first quarter of 2k11's most talked about musician. 10% Vic Reeves pub singer, 30% wanky indulgence, 60% sublime.
51.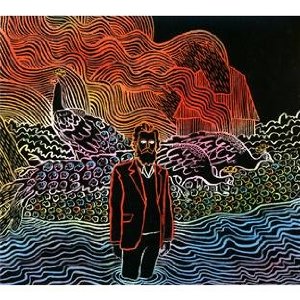 Iron & Wine: Kiss Each Other Clean
4AD
A sunny start to 2011 which kinda lost it's way throughout the year.
Getintothis reviews Iron & Wine at Liverpool's Philharmonic Hall.
52.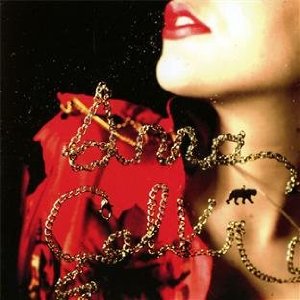 Anna Calvi: Anna Calvi
Domino
Like an M&S model for Per Una her dark noir dramatics come straight out of David Lynch's dystopian dream worlds.
53.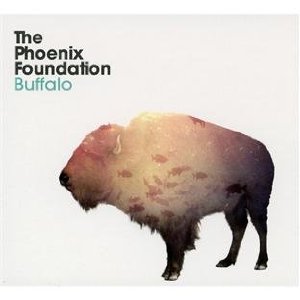 Phoenix Foundation: Buffalo
Memphis Industries
A subtle and expertly-crafted piece wtih a title track containing one of the melodies of the year.
54.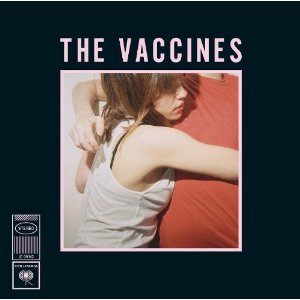 The Vaccines: What Did You Expect From The Vaccines?
Columbia
Hardly the saviours of guitar pop, but much, much better than so many of their contemporaries.
55.

TV On The Radio: Nine Types Of Light
Polydor
Such a disappointment after Dear Science. But hey, the bar was raised and on tracks like Caffeinated Consciousness they still sound as vital as ever.
56.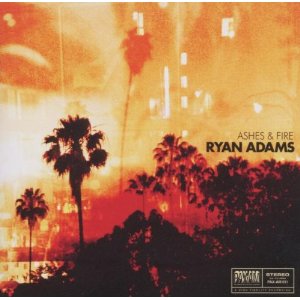 Ryan Adams: Ashes & Fire
Sony Music
Back in the game, and on tracks like Lucky Now, there's few better. Good to have him back.
57.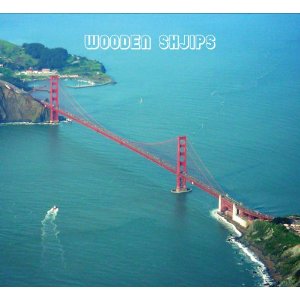 Wooden Shjips: West
Thrill Jockey
Getintothis reviews Wooden Shjips live at The Kazimier, Liverpool.
58.

The Naked And The Famous: Passive Me, Aggressive You
Fiction Records
One of few electro pop records which still felt urgent and fresh.
59.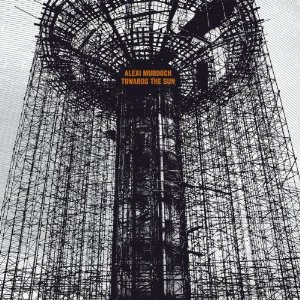 Alexi Murdoch: Towards The Sun
Republic of Music
Timeless songwriting. Just don't mention that Pink Moon fella.
60.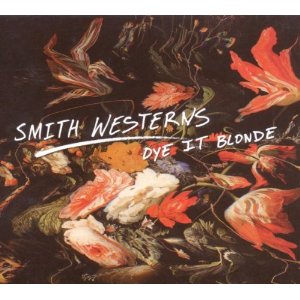 Smith Westerns: Dye It Blonde
Domino
Like a grand homage to George Harrison.
61.

Twin Sister: In Heaven
Domino
Getintothis reviews Twin Sister at Mojo during Liverpool Music Week.
62.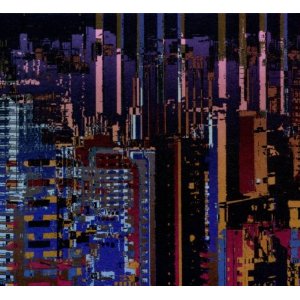 Brian Eno: Drums Between The Bells
Warp
One to fall asleep to. We all need these.
63.

The Decemberists: The King Is Dead
Rough Trade
Reminded me of REM. Anyone?
64.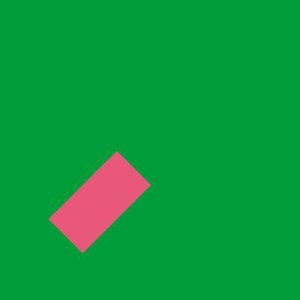 Gil Scott-Heron and Jamie Xx: We're New Here
XL Recordings
Not as good as either of their recent records, but hey what was?
Getintothis reviews Gil Scott-Heron live in Liverpool.
65.

GW: 1:Absolute
Self-released
Leeds drummer/composer/producer adopts the Flying Lotus position. KAPOW.
66.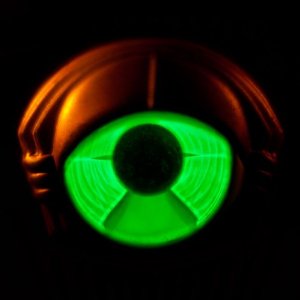 My Morning Jacket: Circuital
V2
By ditching the daft white-boy funk, Jim Jones and co. come back to what they know.
67.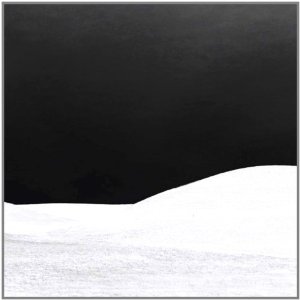 White Hills: H-P1
Thrill Jockey
Another blast of epic thunder from one of the most consistently noise bands around.
68.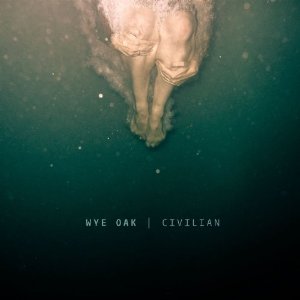 Wye Oak: Civilian
City Slang
Great hooks and off-kilter melodies in one of the finest debuts of the year. A little treat.
69.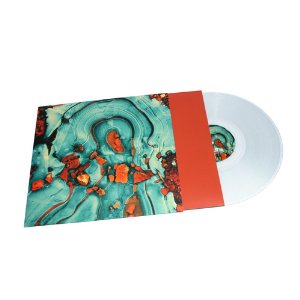 4AD Sessions: Special Edition
4AD
Worthy of inclusion for the exquisite package alone. Thankfully the music matches up.
70.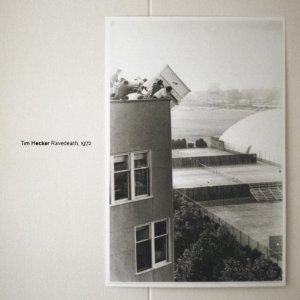 Tim Hecker: Ravedeath 1972
Kranky
Bleak as fuck but beautiful nonetheless.
71.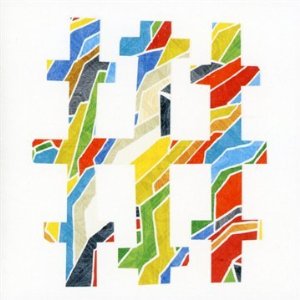 Three Trapped Tigers: Route One Or Die
Blood And Biscuits
Getintothis reviews TTT during Liverpool Music Week 2011.
72.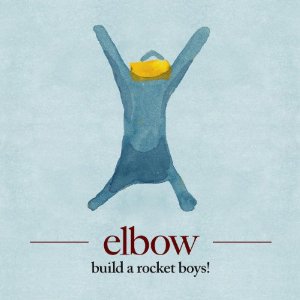 Elbow: Build A Rocket Boys!
Fiction
Elbow do an Elbow. Growing tiresome now.
Getintothis reviews Elbow at the ECHO Arena.
73.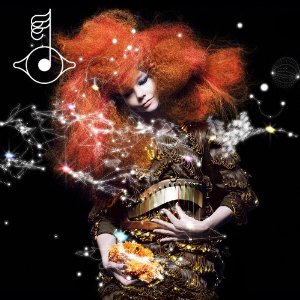 Bjork: Biophilia
One Little Indian
A triumph of ideas which hangs together like a Primark sweatshirt.
74.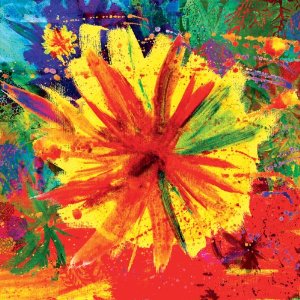 Zun Zun Egui: Katang
Bella Union
Mr Bombastic.
75.

Thee Oh Sees: Castlemania
In The Red
Wild and wacky, Thee Oh Sees continued to bring the noise. If a wee bit patchy in places.
76.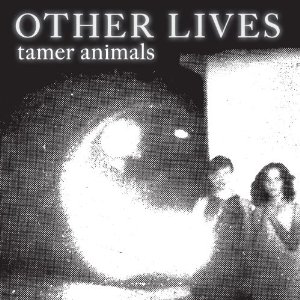 Other Lives: Tamer Animals
PIAS
Getintothis reviews Other Lives, at Leaf Cafe, Liverpool.
77.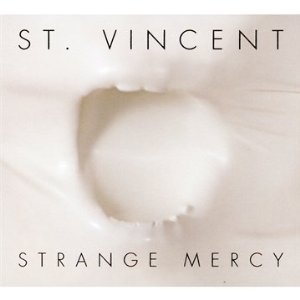 St Vincent: Strange Mercy
4AD
Strange that every single review alluded to Annie Clark's six string prowess, yet Strange Mercy showcased little of the sort. A muddle of eccentricities which reveals more, the deeper you dig.
78.

Forest Fire: Staring At The X
FatCat
Gutted to miss these when the Harvest Sun bros put them on in Liverpool. Suspect they're an even better live prospect than on record.
79.

Wolves In The Throne Room: Celestial Lineage
Southern Lord
Gloriously dark. Sometimes too dark.
80.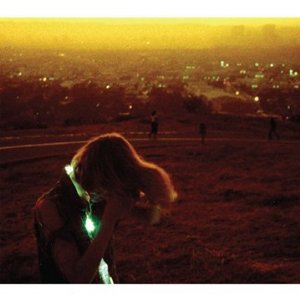 Neon Indian: Era Extraña
Transgressive
More consistent than his debut but missing those original psyche pop highs
Getintothis reviews Neon Indian live at The Shipping Forecast.
81.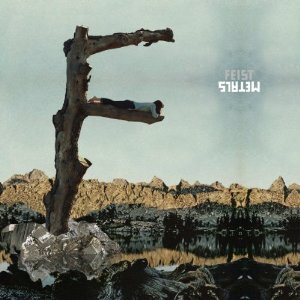 Feist: Metals
Polydor
Big ideas but often lost in the big mix.
82.

I Break Horses: Hearts
Bella Union
Eclectic dream pop lacking in variation.
83.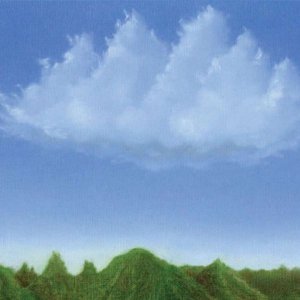 Alexander Tucker: Dorwytch
Thrill Jockey
Getintothis reviews Alexander Tucker, live at Don't Drop The Dumbbells.
84.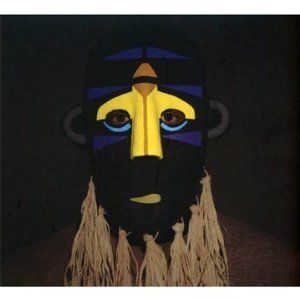 SBTRKT: SBTRKT
XL Recordings
Getintothis reviews SBTRKT live at The Shipping Forecast, during Liverpool Sound City.
85.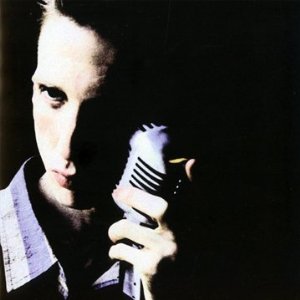 Atlas Sound: Parallax
4AD
More of the same from Bradford Cox, alt-rock's one-man music machine.
86.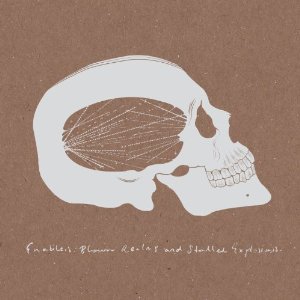 Enablers: Blown Realms and Stalled Explosions
Exile on Mainstream Records
A sprawling rage underpinned with elegant beauty. Difficult but worthy of return visits.
87.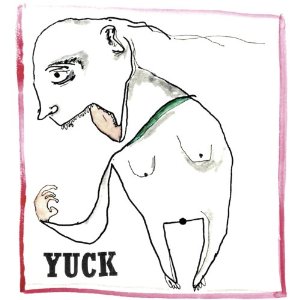 Yuck: Yuck
Mercury
Getintothis reviews Yuck at Mello, Liverpool Sound City.
88.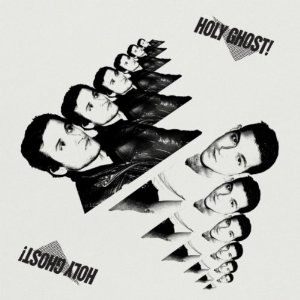 Holy Ghost!: Holy Ghost!
DFA
A DFA band doing the DFA sound. It's been done better but it's always worth repeating.
89.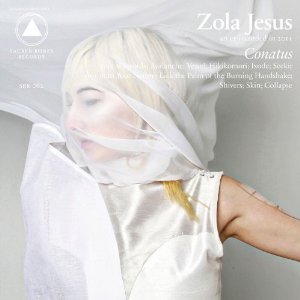 Zola Jesus: Conatus
Alternative Distribution Alliance
Getintothis reviews Zola Jesus live at The Kazimier.
90.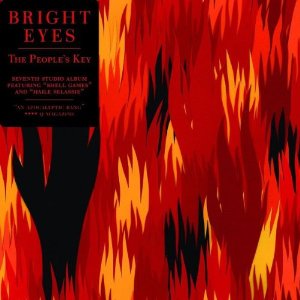 Bright Eyes: The People's Key
Saddle Creek
Lovely if largely forgettable.
91.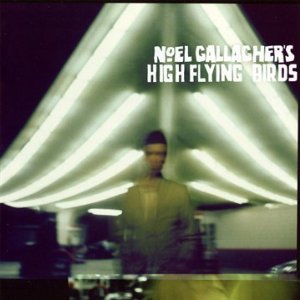 Noel Gallagher's High Flying Birds: Noel Gallagher's High Flying Birds
Sour Mash/EMI
Getintothis exclusive first review of Noel Gallagher's High Flying Birds.
92.

The Strokes: Angles
Rough Trade
Hardly a comeback, but genuine flashes of what excited us in the first place.
93.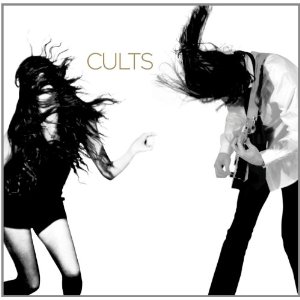 Cults: Cults
Columbia
Boy-girl do retro wall of sound. Fresh for about a month.
94.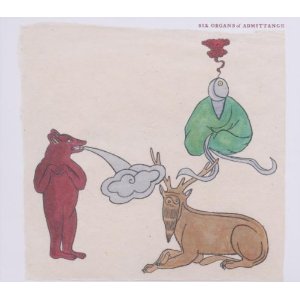 Six Organs Of Admittance: Asleep On The Floodplain
Drag City
A sparse, restrained collection which fits neatly into Ben Chasny's expansive canon.
95.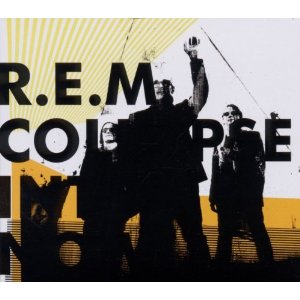 REM: Collapse Into Now
Warner
REM remembering how to be REM. The endgame arrived just in time.
REM Top 10 on Getintothis.
96.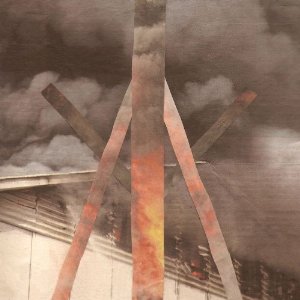 Iceage: New Brigade
What's Your Rupture
Getintothis review of Iceage live in Liverpool's Wolstenholme Creative Space.
97.

Arctic Monkeys: Suck It And See
Domino
Back on track, but distinctly ok.
98.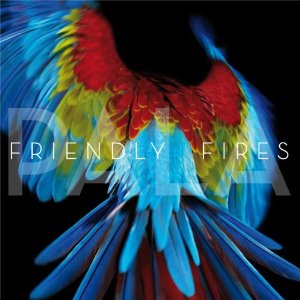 Friendly Fires: Pala
XL Recordings
The catchy hooks remain but pales in comparison to their winning debut.
99.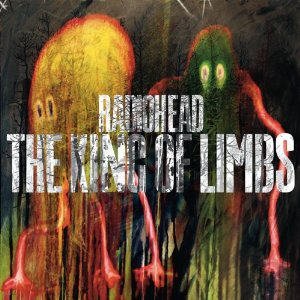 Radiohead: King Of Limbs
XL
The sound of a band growing increasingly tired.
Getintothis Top 10 Radiohead.
100.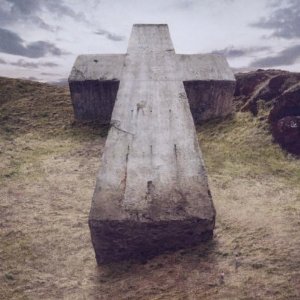 Justice: Audio Video Disco
Ed Banger
Banging, yet overblown and lacking in substance.
Getintothis Top 50 Albums of 2010.
Getintothis Top 50 Albums of 2009.
Getintothis Top Albums of 2008.
Getintothis Top Albums of 2007.
Comments
comments