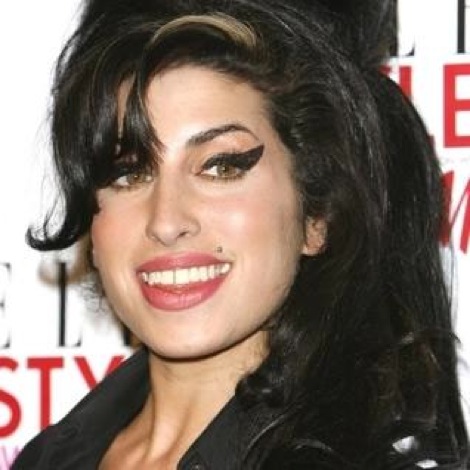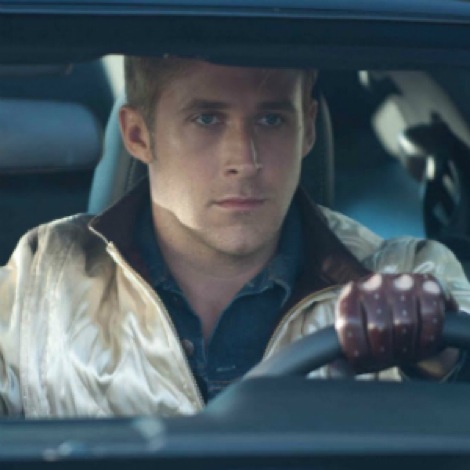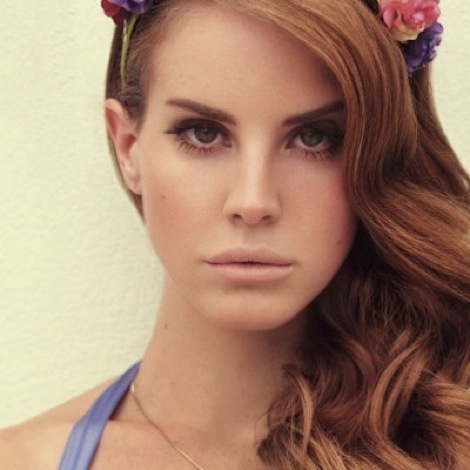 Getintothis' Peter Guy delivers the final word on 2011 with his annual round up of Liverpool's best bits and the year's cultural highs and lows.

It seems ironic that Getintothis signed off 2010 with a barely-concealed ho-hum – reflecting on a year, which delivered on so many many fronts yet closed with little more than a muted toodle-pip.
Gone were Liverpool's big bang festivities of 2009 and in it's place was a city seemingly content with its lot. We were fat on feasting, and now in danger of turning sluggish.
Poking into 2011, this raised the question, had Liverpool's music scene plateaued? After the steady renaissance since the Capital of Culture year of '08, Getintothis pondered where do we go from here?
Worryingly, as Getintothis.co.uk relaunched, there seemed fewer new bands to triumph, the Kazimier's parties were drying up, Leaf and Korova had shut and financial pressures on the city's music festivals threatened to stem their growth and result in a year of consolidation.
It led to one reader to shout: 'There's a lot of rot in the Liverpool scene,' and we were left to mull.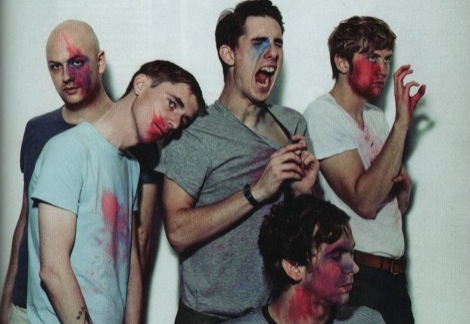 Then, something changed. That change was Outfit.
It wasn't so much their debut gig supporting Les Savy Fav – a promising, beguiling affair quite apart from their Indica Ritual days – it was more a case of a slow surging, organic flow which coursed throughout 2011 simultaneously pin-pointing Liverpool's key music events.
When new Outfit dropped, so too a happening (see their incredible second outing at Fiesta Obscenic for proof – more of this in a bit) and the whole year seemed to fall into place.
The Wirral five-piece seemed to chart every touchstone on the cultural map and with it they provided a fresh impetus, fresh hunger from bands, friends, promoters and media alike. For the first time in aeons, Liverpool had a band grabbing centre stage across regional and national press – and a web profile few could match.
Naturally, Getintothis was on board from the off. We (accidentally) named and previewed their debut sellout single, talked boss B-sides, grabbed exclusive chats, hosted their debut video featuring our friends, ran picture galleries and scooped details on their first national tour.
From that much-debated first gig to hosting them on the Getintothis stage at Sound City, before capturing their spectacular EVOL-presents support slot with Ladytron at St George's Hall to the climactic finale at Liverpool Music Week's closing party – Outfit owned 2011.
However, while they were the key band, the year was awash with music highlights – listing everything has proved near-impossible; covering them even harder (missing Hot Snakes and The Field – but two of those we were miffed to miss).
But what the following end-of-year shopping list analysis proves – is that 2011 was no plateau of consolidation, but a killer soundtrack to a city still on the up. And 2012 is already shaping up to be one to reckon with. OOOF!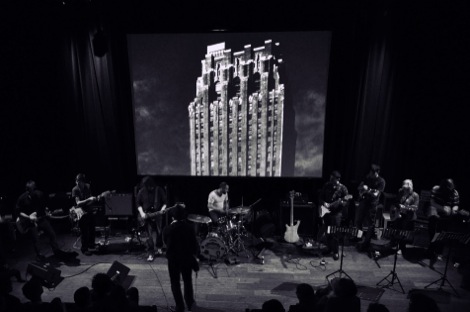 Gigs of the Year:

NO CONTEST.

Well, actually there was. There was loads of rad stuff on the live front this year.
But in terms of edge-of-the-seat, pinch-yourself-this-will-never-happen-again, my-heart-is racing-with-excitement – Rhys Chatham's extraordinary guitar orchestra was breathtaking.
Cleverly curated by Samizdat's Andrew Ellis, he brought the NYC, no-wave maverick to the Bluecoat to work with Liverpool's finest six-string gurus, faithfully replicating his 1982 composition Die Donnergotter – or The Thundergods – a 20-minute soaring piece which had the entire place in raptures. It was startling and wasn't just a sure-fire bet for gig of the year, but could quite easily slot into a top 10 of a lifetime.
Needless to say, there were dozens of other superlative gigs, Merrill Garbus' blockbuster antics would have been a shoe-in for gig of the year, any other year while Chain and The Gang, at Sound City, and Seun Kuti, during Music Week, were two offerings which lent the festival season something truly unique. Elsewhere the Carlton Melton/Gigantes sonic boom provided an apt finale to Don't Drop The Dumbbells.
Here's 2011's extended gigging highlights…
1. Rhys Chatham, a.PA.t.T: The Bluecoat, Liverpool (Getintothis review). (Picture Gallery).
2. tUnE-YarDs: Mojo, Liverpool (Getintothis review)
3. Chain and the Gang, Publicist: Static Gallery, Liverpool (Getintothis review).
4. Seun Kuti and Egypt 80: The Kazimier, Liverpool (Getintothis review).
5. Carlton Melton, Alexander Tucker, Beast: Don't Drop The Dumbbells, Liverpool (Getintothis review).
6. Three Trapped Tigers, Ninetails, Rhodes and Muto Leo: Mojo, Liverpool. (Getintothis review).
7. Mother Earth, Spitting Cobra: Wolstenholme Creative Space, Liverpool (Getintothis review). (Mother Earth picture gallery).
8. Les Savy Fav: The Kazimier, Liverpool (Getintothis review).
9. Elephant Stone: The Kazimier, Liverpool (Getintothis review).
10. Phantom Band, By The Sea: The Bluecoat, Liverpool (Getintothis review).
11. Britney Spears: Manchester Evening News Arena, Manchester. (Getintothis review).
12. WU LYF: The Kazimier, Liverpool (Getintothis review)
13. The Streets: O2 Academy, Liverpool (Getintothis review).
14. Teeth of the Sea: The Ritz, Manchester (Getintothis review).
15. Chilly Gonzales: Capstone Theatre, Liverpool (Getintothis review).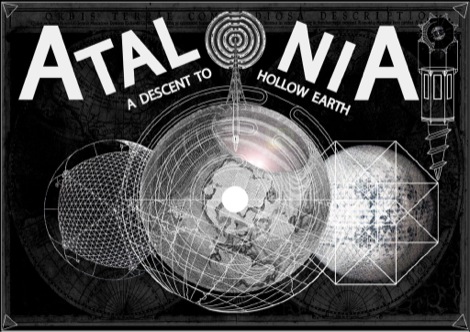 Event of the Year:
As alluded to, there were no shortage of highlights in 2011, much of those gigs listed above in themselves seemed special enough to carry significant weight to call them an 'event'.
But come the last quarter of the year, come the big guns.
September's Don't Buy The Sun Concert in memory of James McVey at the Olympia Theatre (Getintothis review) saw Mick Jones collaborating with Liverpool heroes on Clash numbers – and this remarkable one-off sparked a national tour headed by The Farm with the Manchester date seeing Stone Roses' Ian Brown and John Squire reunite for the first time since 1995 before culminating in a tremendous finale in Liverpool.
November's Liverpool Music Week closing party was a triumph in more ways than one, in that it managed to have the feel of a weekend festival crammed into one magnificent, if manic, marathon night.
Festival director, Mike Deane, has to be saluted for his heroic effort and ambition at staging such an occasion. Sadly, it was also to be the Contemporary Urban Centre's send off before it announced it was to close in December.
Getintothis reviews Liverpool Music Week Closing Party.
LMW Closing Party picture gallery.
Outfit picture gallery at LMW Closing Party.
But, the event of 2011 was unquestionably ATALONIA – the Kazimier's spectacular week-long performance art/tour/music extravaganza which was talked about long after it finished its run.
Combining musicians from almost every band in the city with the Kazimier's singular approach to branding, visuals, sound and production, the team concocted a story which involved members of the public being taken on a tour to a world within our world inside an abandoned warehouse in the Baltic Triangle.
What unfolded was breathtaking and simply unforgettable – overshadowing all other spectacles they've produced thus far. Where they go next is unimaginable.
Getintothis chats exclusively to the Kazimier team.
Getintothis reviews and uncovers the secrets of ATALONIA.
ATALONIA video. ATALONIA soundtrack.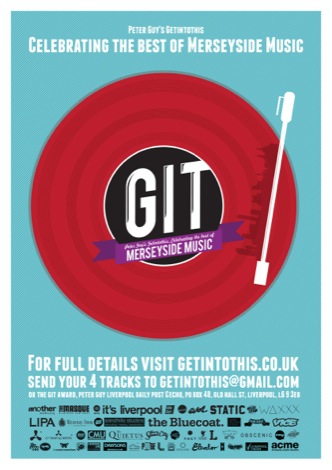 Top 5 Getintothis Posts of the Year:
It's been a half-decent year on Getintothis too.
Hits have been through the roof, we've had more contributors than ever, we've continued our partnership with Sound City and Music Week and teamed up with Bido Lito! and various other media outlets throughout the year – most recently talking on the International Guitar Festival panel in New Brighton.
But it was at LMW's closing party that Getintothis unveiled something which the whole of Liverpool's music scene can cherish – the launch of the GIT Award – an honour celebrating the city's rich music landscape which the Quietus dubbed 'The Scouse Mercury Prize'.
Over 60 companies and arts organisations have lent their backing and the judging panel will be announced shortly, in the meantime, you can read more on it in the post below (or join the Facebook group), along with four others which were our most read throughout 2011.
1. The GIT Award launch.
2. Glastonbury Festival 2011: What Getintothis learnt
3. Flaming Hell: The Fulham FC Jacko statue is well bad
4. Getintothis bags Outfit exclusive chat.
5. The Kazimier: We have no concern about our secrets getting out – Getintothis exclusively talks to the venue's creative team.
Biggest Bummer of the Year:
Talking of well-read, this one caused quite a storm.
The reopening of Eric's was debated at length – but the overwhelming feeling was Liverpool welcomed new venues, just not a new one trading under an old name and tarnishing it's former reputation.
Such was the feeling against the new venture, former Eric's veteran, Jayne Casey was thrown out of BBC Merseyside's studios due to her vehement anger against the reopening during a live debate.
We aired our thoughts back in May. There's not been one reason to go there yet.


Hero of the Year:
As per, we're staying away from the plethora of musicians that garner praise on these pages every day of the year.
Indeed, away from the stage there were several notable individuals that stepped up to the plate – Venya and Sam at the Kazimier for consistently upping the ante, Revo and Darren for providing the strongest Sound City line up to date, last year's hero Gary McGarvey for taking his Screenadelica artwork around the world before plonking himself in a pop-up shop on Bold Street and photographer Marie Hazelwood emerging out of nowhere to suddenly be on hand with pictures of whatever gig, no matter when or where it was on – quite miraculous passion, the girl has it in abundance.
But in 2011, one young fella stood out for turning his hand to almost everything inside Liverpool's music scene. Be it musician, producer, promoter, curator, festival director and all-round good egg, it was hardly surprising that Joe Wills was to be found collecting his degree from a certain Paul McCartney.
Yup, he may be a graduate of LIPA, but that in itself tells you that the boy Wills, along with so many of his contemporaries, has weaved and integrated himself among the homegrown talent to forge a special bond with the city and its artistic core.
His charity-supporting Fiesta Obscenic at Wolstenholme Creative Space was another of Liverpool's big music highlights – so much so we reviewed it in two parts and he followed this by producing the likes of Stealing Sheep's debut EP Mountain Dogs before becoming Mike Deane's trusty lieutenant during Music Week – even slipping in his own booking, and one of the gigs of the year, Seun Kuti and Egypt 80, during the festival before performing with Dustin Wong's guitar orchestra at the closing party.
What the next year holds for Joe, we're not entirely sure, but you can be certain, Liverpool's creative pond is a whole lot richer with him in it.
Fiesta Obscenic 2011 review part one and part two.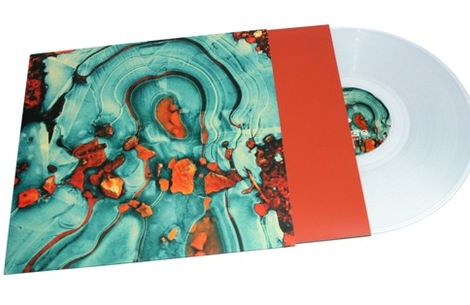 Label of 2011:
It was a strange ol' year for record labels as the majors almost completely bombed artistically as they stuck to safe, and somewhat understandable, releases in a difficult, uncertain climate.
This resulted in pockets of independent labels thriving more than ever. On the sales front, no-one could touch XL as the all-conquering Adele blew everyone out of the water both sides of the Atlantic.
However, there was strong showings from Temporary Residence (Grails, The Drift and Moholy-Nagy), Souterrain Transmissions (debut of the year from EMA, plus added goodies from Phoenix Foundation and Moon Duo), Kompakt (The Field and Walls), Secretly Canadian (Suuns and The War On Drugs) and Domino (Wild Beasts, Anna Calvi and Smith Westerns).
But it was another incredible effort from team 4AD that scoops the prize for the second time in three years with first-rate records from tUnE-yArDs, Gang Gang Dance, St Vincent and their own uber-boss package (see above) the 4AD Sessions. Not to mention, Getintothis' album of the year Bon Iver.
Festivals of 2011:
1. All Tomorrow's Parties curated by Animal Collective
2. Liverpool Sound City 2011 (Getintothis overview)
3. Liverpool Music Week 2011 (Getintothis LMW section.)
Things we learnt from Liverpool Sound City 2011.
Liverpool Sound City Top 10 Bands.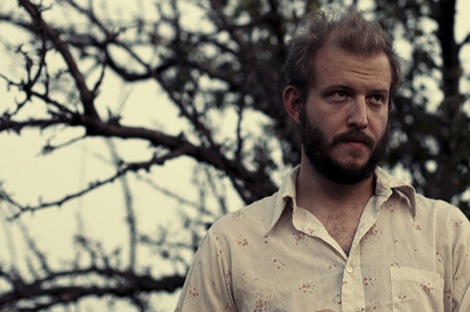 Albums of 2011:
1. Bon Iver: Bon Iver
2. Grails: Deep Politics
3. EMA: Past Life Martyred Saints
4. Ford & Lopatin: Channel Pressure
5. Kurt Vile: Smoke Ring For My Halo
Getintothis Top 100 Albums of 2011.
Worst Albums of 2011:
1. Glasvegas: EUPHORIC /// HEARTBREAK \
2. David Lynch: Crazy Clown Time
3. White Lies: Ritual
4. Red Hot Chili Peppers: I'm with You
5. Fleet Foxes: Helplessness Blues
Venues of 2011:
1. The Kazimier, Liverpool.
2. Static Gallery, Liverpool.
3. Shipping Forecast, Liverpool.
Notable mentions to Mello Mello, the Bluecoat and Wolstenholme Creative Space for their superlative blend of music, performance, art and winning independent spirit.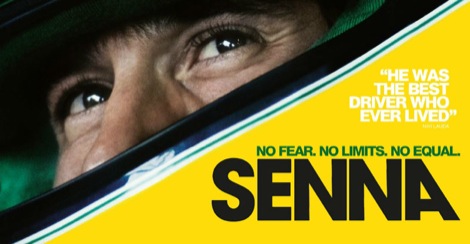 Films of 2011:
A stronger year in film, and it was quite often fact (no pun intended, though FACT, on Wood Street, is still Getintothis' number one choice of cinema) and not fiction which proved more digestible.
Indeed, the classic tale of a maverick, deliciously-handsome hero overcoming a fierce rival and conspiring governing bodies before dying in a tragic blaze of glory is quite often the stuff of Hollywood gold – but Asif Kapadia's documentary fashioned real-life drama into a timeless piece which extended far beyond the world of Formula One.
1. Senna
2. Submarine
3. Drive
4. The Interrupters
5. True Grit
6. Black Swan
7. Super 8
8. Attack The Block
9. 127 Hours
10. Bridesmaids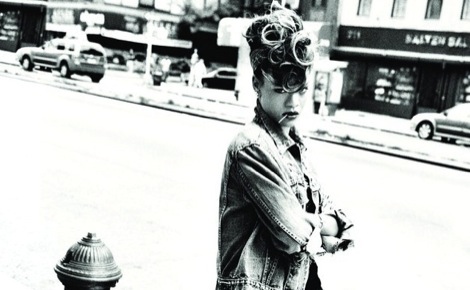 Tracks of 2011:
1. Outfit: Two Islands
2. Azealia Banks feat Lazy Jay: 212
3. Friends: I'm His Girl
4. Bon Iver: Beth/Rest
5. Rihanna: We Found Love

Getintothis Top 25 Tracks of 2011.
ps: nope, Lana Del Ray…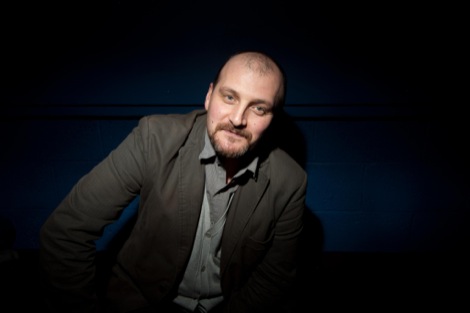 Downs of 2011:
1. The death of Sam Jones, general manager of the O2 Academy Liverpool in July, was a profound shock and tragedy to all who knew him. Sam, who founded club night Voodoo, was hugely liked and respected and this was reflected in the hundreds of mourners that attended his funeral at St Luke's, in Formby. Sam Jones RIP.
2. The Sony warehouse riots-related fire which wiped out many independent labels' stock.
3. Several of Getintothis' favourite bands split in 2k11 including Oceansize, REM, (Getintothis' REM Top 10) and LCD Soundsystem. But more surprising, and upsetting, was the marriage breakdown of Sonic Youth's Kim Gordon and Thurston Moore.
3. What was billed as one of the bookings of the year, Æthenor's gig at The Kazimier, descended into farce – as drunken band members fell about, noodled about, threw chairs at the audience before exiting with a muffled 'sorry'. Truly woeful. (Getintothis review)
4. Multiple venue closure. Don't Drop The Dumbbells, The Jacaranda, The CUC and The Masque all closed during 2011 – troubling times for the city. Getintothis on the closure of the Masque.
5. Eric's reopens.
6. The deaths of Amy Winehouse and Gil Scott-Heron.
7. It was bad enough being told to wait two hours before being allowed into Beady Eye's show as guestlist exceeded fire regulations, to watch and review the sorry show was even worse. (Getintothis review from Liverpool University).
8. Morrissey comparing the Norway massacre to KFC slaughterhouses. 'We all live in a murderous world, as the events in Norway have shown, with 97 dead. Though that is nothing compared to what happens in McDonald's and Kentucky Fried Shit every day.' What a whopper.
9. X Factor. It's over, isn't it?
10. Bad collaborations: Jack White with Insane Clown Posse. Lou Reed with Metallica.


Ups of 2011:
1. The GIT Award.
2. Nirvana nostalgia. Twenty years on from Nevermind and the grunge nostalgia gates swung open culminating in one of the funnest nights Liverpool's witnessed in years as Leeds' Cowtown adopted the Cowvana moniker and played the classic album back to back before playing a second set of scuzz magic. The Kazimier was hugely messy and a night of grunge glory was crowned when at midnight when Smells Like Teen Spirit raged over the speakers exactly 20 years after it was officially released. (Getintothis Nirvana Top 10, rare new footage).

Cowvana at Kazimier.
3. a.P.A.t.T continued to go where few can but attempt to follow and together with Ex-Easter Island Head they lit up The World Museum, Williamson Tunnels and Sefton Park band stand with a series of delightful showcases. True one-offs in every sense. (Getintothis review) (Picture Gallery).
4. The AND Festival was another plus for Liverpool and with ZEE – a disorientating smoke-filled exhibition in FACT – and Spectres of Spectacle at Static Gallery, it proved one which will live long in the memory. (Getintothis interview with Forest Swords)
5. The Flaming Lips extend the boundaries of insanity by recording a 24-hour song and another in a gummy vagina.
6. Bon Iver's workout video:

On the road DVD Trailer from Rogcity Fitness on Vimeo.
7. Getintothis made our DJ debut and played our desert island discs.
8. Liverpool Sound City announced a swiftly followed this by New York date and opening the newly-branded Epstein Theatre.
9. The rather lovely New Path festival began (Getintothis review).
10. Magnet reopened.
Finally special thanks to all those that have continued to support and contribute to Getintothis through out the last 12 months: promoters Revo, Darren, Ellis, James and Tom, Tyler, Doug and Kris, Jase and the BtWoS crew; the PRs & label heads so helpful with requests; snappers Matt, Marie, Sakura, Mina, Conor, Michelle, Jennifer, Mark, Tom and a whole host of others; bar/venue managers Paula, Paul, Venya, Sam and all the folk at The Kazimier; Gill at Cream; Dave, Rebekah, Becky, JP and all at Sound City; big thanks to Music Week's Mike Deane for his help with the GIT Award launch, Natalie & Becky at Leaf, Kevin at Liverpool Vision, Damo Jones, Gary McGarvey, Dave, Rich and all at Another Media, all the dedicated contributors and anyone else that have made 2011 a belter.
Thanks for reading.
And Happy New Year.
PGx
Getintothis Best of the Rest 2010.
Getintothis Best of the Rest 2009.
Getintothis Best of the Rest 2008.
Getintothis Best of the Rest 2007.
Comments
comments