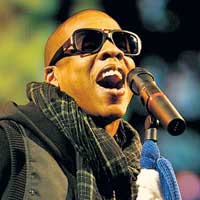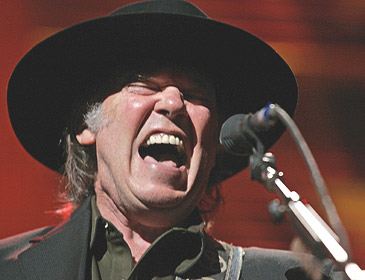 While everyone's quick to flag up what's hot in 2009, Getintothis takes a moment longer to reflect on the other ups and downs from an eventful – and particularly hectic – year of music and culture in Liverpool and beyond.

Liverpool's gig calendar was perhaps the strongest it has been for years. Two words: Samizdat. Evol.
More of the former in a bit. But as per usual Evol, now in its fifth year, under the captainship of Revo Ziganda sprouted tentacles to wrap around not only the hottest upcoming talents but also some major players to fill the Academy, Korova and beyond with aural delights aplenty.
His secret is simple – incredible talent, cheap entry and support from the finest bands Liverpool has to offer.
Why it took Liverpool so long to cotton on to the ways of promotion is an odd one, but thank the gigging Gods that we've a growing list of on it dudes willing to take a chance on the latest cats with tunes.
It'll take some hot shit to beat 2008's frantic scheduling, but with Deerhunter, Fucked Up and Golden Silvers already pencilled in, the next few months are shaping up lubbly.
Gigs of the Year:
1. Oceansize: Carling Academy, Liverpool (review)
2. Prodigy: Carling Academy, Liverpool (review)
3. Foals: Carling Academy, Liverpool (review)
4. RZA: The Picket, Liverpool (interview)
5. Neil Young: Apollo, Manchester (review)
6. Last Shadow Puppets: Philharmonic Hall, Liverpool (review)
7. The Mae Shi/Johnny Foreigner: Barfly, Liverpool (review)
8. Rolo Tomassi: Barfly, Liverpool (review)
9. Abe Vigoda/Voo: Korova, Liverpool (review)
10. Gutter Twins: Carling Academy, Liverpool (review)
Event of the Year:
Sound City: Various venues.
Method: Take about a hundred scrumptious bands and mix them into an assorted range of music hubs. Simmer.
Spread thickly and evenly over seven nights at temperatures ranging from steaming to face-melting.
Add to the brew about 10,000 people and bring to the boil.
Result: A sensory overload at discount cost. Tasty. More please!
(Review: Here, here, here, here, here and full 2008 guide).
Hero of the Year:
There were several in our year of culture. Dave Pichilingi for directing affairs during Sound City, Kazimier head honcho Sam Crombie, Evol's Revo and Gill at Cream for peppering us with news 24/7 about Creamfields and ensuring we had a belter for the second straight year.
But, the inaugural Getintothis Hero of the Year goes to Samizdat's Andrew Ellis.
He may be a West Ham fan, but otherwise his preferences are immaculate. Introducing these ears to Voo, Neptune, The Mae Shi and a whole host of rad sounds Ellis has ensured its been one hell of a year for live music in the Pool.
Add to this he blew most of his student loan pressing lovely and rare 7 inches and losing in excess of £500 on a Deerhunter and Liars double-header because nobody showed up all adds up to coolasfuck status.
Interview with Ellis here.
Label of the Year:
Jagjaguwar was streets ahead in 07, but this year was a close run battle between two Brits. Bella Union released much-hyped Fleet Foxes and uber-ace underators Peter Broderick, Abe Vigoda and Acorns but it was 4AD that ultimately stole the show with the superlative Getintothis LP of 08 Dear Science by TV on the Radio and runner-up Bon Iver plus incredible additions from the likes of Deerhunter, Breeders, Atlas Sound, Department of Eagles and Johann Johannsson.
Bella Union feature
Festivals of the Year
1. All Tomorrow's Parties curated by Explosions in the Sky, Minehead.
ATP scoops the prize for successive years, and with the stellar line-up, 72-hour thrills and those all-important chalets (not to mention the late-night parties)
there simply isn't a festival to compete.
Review and pictures.
2. Latitude, Southwold, Suffolk.
Undoubtedly the discovery of 08. With its literature, poetry, comedy and performing arts tents, Latitude proved itself to be the mini Glasto equivalent. But with the added weather, beautiful lakeside setting and first-rate line-up it not only equalled Glasto's appeal but trumped it. Oh, and stumbling across Irvine Welsh's 3am reading and partaking in the Q&A was an added bonus.Glory to the underdog!
Review and pictures
3. Glastonbury, Pilton, Somerset.
Moment of the summer – Jay-Z. Nuff said.
Review and pictures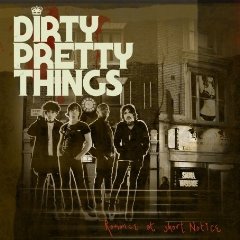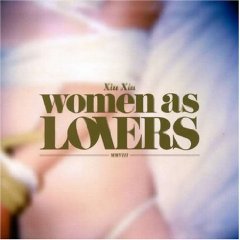 Worst Records of 2007:
1. Dirty Pretty Things: Romance At Short Notice (review)
2. The Courteeners: St Jude (review)
3. The Kooks: Konk (review)
4. Xiu Xiu: Women As Lovers (review)
5. The Verve: Forth (review)
Venues of the Year
The live scene in Liverpool went up several notches this year. At last we had the addition of a brand spanking new arena – one which is thankfully smaller than the enormadome of the MEN, but still attracts the big guns ala Oasis, Coldplay, Kings of Leon and not to mention an MTV Awards.
However, the sooner punters learn to stop pissing in aisles, throwing piss in cups, pissing anywhere but in the toilets the better. Security, dodgy acoustics and even entering the blasted place is also experiencing teething problems and we can but hope 2009 will see an improvement on all fronts.
No such worries though for our premier live venues, which thanks to the addition of the aforementioned Sound City and Liverpool Music Week, played a key part in hosting more than their fair share of memorable nights in the City with the welcome bonus of Static Gallery, Magnet and Bumper playing host to some superb gigs. And not forgetting The Phil which hosted one of the gigs of the year when Last Shadow Puppets triumphed as part of the BBC's Electric Proms.
No doubt as to which came top – Korova; a venue which oozes yes everytime you enter. Whether it be kicking back to Bunnyman Will Sergent's weekly DJ sets or taking in Samizdat or Evol's regular 'miss-this-or-die' gigs, Korova is the hipster's paradise zone of choice.
Oh, and the bar staff are fine, fine, fine.
1. Korova Bar, Fleet Street, Liverpool.
2. Liverpool Carling Academy, Hotham Street, Liverpool.
3. Barfly, Seel Street, Liverpool.
Films of the Year:
Under normal circumstances a list of 20 great to fairly good filums could make up my end of year compilation, but 2008 was a complete stinker.
So much so, I've struggled to make up even a half-decent top 10. Sure, I didn't manage to see Wall E, Gomorra or Man On Wire – each would almost certainly have pipped the barely-passable Lust, Caution, let alone frickin Hellboy II.
Indeed, I probably sat through more pap (Quantum of Solace, Tropic Thunder, Wanted…) in 08 than the last five years put together.
Yet, having said all that there were two incredible standouts.
Four Months, Three Weeks & Two Days managed to make such an impact I could barely stop thinking about it four months, three weeks and two days after watching while No Country For Old Men is only the second film I've ever watched at the cinema twice. The other being Jurassic Park. I was young, ok?
No Country… didn't just contain the best bad guy in recent cinematic history it called into question the meaning of life cleverly shrouded in a Texan drawl and topped off with a pudding bowl haircut.
Not for the first time – the Coen brothers, I salute you.
1. No Country For Old Men
2. Four Months, Three Weeks & Two Days
3. In Bruges
4. There Will Be Blood
5. Tell No One
6. The Dark Knight
7. Lust, Caution
8. The Orphanage
9. Iron Man
10. Hellboy II
Ups:
1. They say you should never 'meet' your heroes, but interviewing Efrim from Godspeed You! Black Emporer was a chance I simply couldn't turn down. That he was affable, engaging and a downright dude, made not just my day but my year.
2. The Kazimier: Liverpool's best kept secret throwing Liverpool's best parties.
3. Hearing Seven Chinese Brothers and other REM early classics live.
4. Dirty Pretty Things splitting. Huzzah!
5. Blagging to the max at the MTV pre-show then watching Kanye & Estelle rip it up. That will never happen again.
6. Doing Preston Radio with Indietron's Glenn and Liam.
7. Playing Wu Chess with RZA while interviewing the killer bee at Django's riff. Woo-ha!
8. Cheryl Cole.
9. Mark McNulty's ace Pop Cultured exhibition and book.
10. Seeing Neptune in all their home-made junk glory.
Downs:
1. The continuing demise of independent record shops.
2. The non-event that was the MTV Awards. And yet still being miffed to miss out. Confused? I still am.
3. The end of Chris & Zoe's Adult Books at Le Bateau.
4. Carl Barat insisting he's going solo. Ho hum!
5. Ringo. You utter cockend.
6. Pink Floyd founding member, Rick Wright's death.
7. Gary Glitter's brick being removed from the Cavern wall. You can't re-write history…
8. The two hours of life lost watching the truly abominable Quantum of Solace.
9. The Brian Jonestown Massacre's song titles being actually better than the tunes on My Bloody Underground.
10. The end of Brit indie labels Too Pure and Beggars Banquet.
Reet, that's that with 2008 – here's to an even better year ahead. Stay tuned folks and as always get involved.
Comments
comments