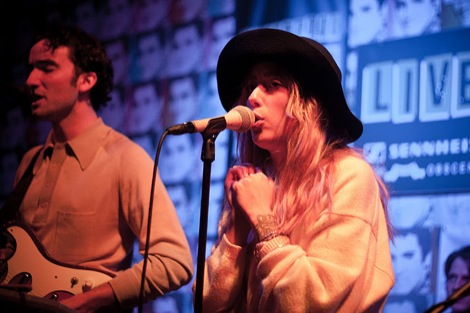 Whichever way you want to play it, Domino Records' new hype stars Twin Sister are on the money. Geintothis' Liza Williams gets out of her box.

Twin Sister's sound is hard to box off.
But whichever way you pigeonhole them, the Long Island quintet's mix of sweet, wistful tunes and spooky disconcerting undertones was a perfect way to blow the Sunday night blues away during their set at Mojo.
Starring into the crowd with her huge almost black eyes, singer Andrea Estella's performance was captivating and unpredictable (even down to her choice of drink- she doesn't look like a girl who sips on cans of Guinness).
The five-piece exude oddness, they have an other worldly quality which is easy to get lost in.
Their rendition of single Gene Ciampi epitomised this with its jangling and ethereal tones.
But tracks like All Around And Away We Go proved they can also get the crowd moving and a sprinkling of disco beats kept the gig alive.
Estella and guitarist/singer Eric Cardona employed a few slowies together, yet their eerie keyboards were lost amid the constant chattering hum in the air. But the set picked up once again once the full ensemble joined them – all in all a real treat.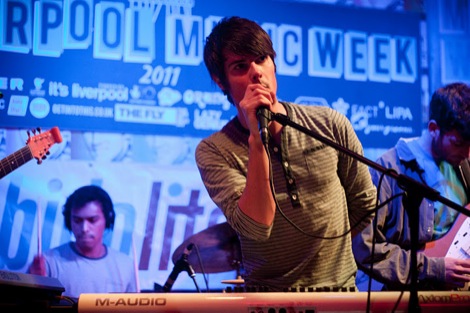 Support saw Liverpool's Carousel trying their hand at math rock – but a few bum notes proved stressful on the ears.
Their sound was a step up from the usual boys with guitars indie, and the performance definitely showed promise. If they can pull into shape their complexity they could be ones to watch.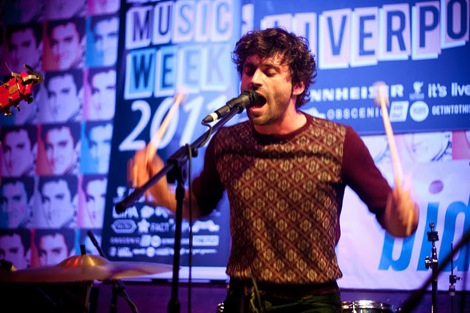 Fellow locals Readymades also put on an enjoyable show, with heavy doses of slide guitar as the five-piece read each other brilliantly. A few more hooks combined with their technical nous should make for interesting listening.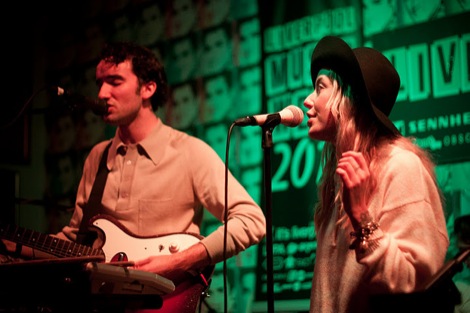 Three piece All We Are offered a break from all male guitar rock, and their performance centred around singer Richard O'Flynn's animated drum pounding. Standing up and using mallets to thrash out a continuous beat, the visual effect was as refreshing as their sound.
The band played songs from their new EP and it was obvious dates across Europe have helped the trio gain confidence.
Bassist Guro Gikling added the feminine touch with her bright vocals, especially on stand out track Sooner or Later. Their set showcased a brand of folk pop that is accessible without being dull.
Pictures by Marie Hazelwood.
Comments
comments