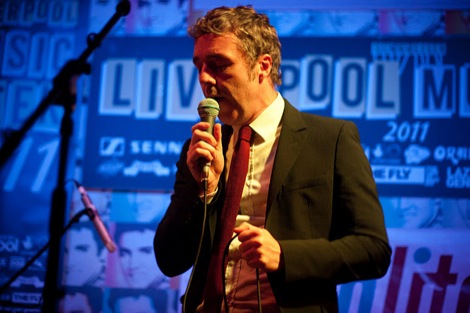 A dapper and thoroughly geezer, Baxter Dury warms up Mojo, as Getintothis' Orla Foster finds herself so keen she's politely asked to leave.

Things aren't promising when we show up at Mojo for the Baxter Dury show. It's 8.30pm, only half an hour after the time given on the poster, but we're so keen to find a perch that we don't care.
Following the lead of a girl with a very nice satchel, we slip under the half-open shutters only to be politely asked to leave.
Oh god. It's always embarrassing to be too eager. Still, after an inevitable Pilgrim interlude, we return to Mojo in time for a characteristically sunny set from Emily & the Faves; Emily looking, as ever, as clean and freshfaced as a 1970s snapshot of your auntie Sue.
Which is fitting, given the nature of the music; rounded classic guitar pop which would sound good blasted out of a car window on a California road trip.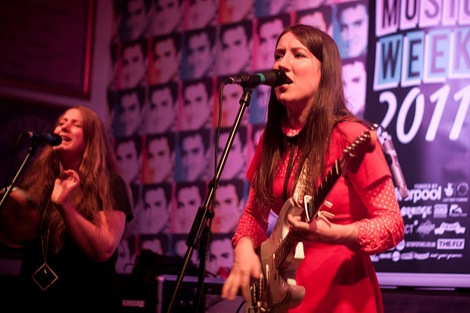 The performance is earnest and whole-hearted, and even the girl with the tambourine is earning her stripes, belting into the mic and dancing like her life depends on this very set.
The band seem to break off after every song to shout instructions to the sound guy, which lends the performance a bit of a rehearsal air about it – still, there's nothing wrong with being a perfectionist.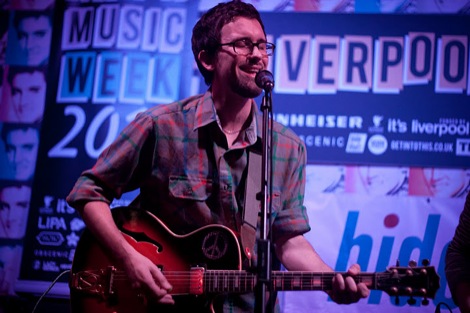 The second support slot comes from Loved Ones, who have been causing a stir around these shores lately. With their melodic take on pensive, dreamy indie pop, they seem to have the zeitgeist nailed, and it'll be good to catch them again sometime.
Nevertheless, it's getting quite late by the time Baxter arrives on stage, a point he is keen to express, before so much as a how-d'ye-do.
With a slightly barbed remark about timeslots, Baxter initially comes across as slightly disgruntled, a little irritable, but he soon drops the bristly persona and relaxes into the performance.
He's looking dapper in a crisp shirt, as though he spent the rest of the day selling car insurance and is ready to cut loose, and his stage manner alternates between harried and a bit fed up to fey, breezy old-timer, with his fairly youthful-looking bandmates hammering out the tunes like a pack of excitable pups.
Once he's warmed to the environment, Dury's plainspoken honest-to-goodness narratives go down pretty well.
Like his father, Ian, Dury is a creative lyricist, dabbling in wry and witty wordplay and memorable one-liners: 'I'm wearing toxsome blue shoes, with a crisp lime jazzerline.'
His intimate tales of love, regrets and disappointment are compressed into snappy, geezerish monologues which at times call to mind the likes of Squeeze, Jona Lewie, Blur. And his set, it must be added, is complemented nicely by Mojo's surprisingly thorough rum repertoire.
Then he leaves the stage, and all the glamorous girls slip out of the shadows to sway their hips to a rather unpredictable Saturday night playlist.
It's a far cry from Dury's earthy, gruff-throated wisdom, but we'd best not keep him any longer. A fine evening's entertainment from a chip off the old…yeah, you got it.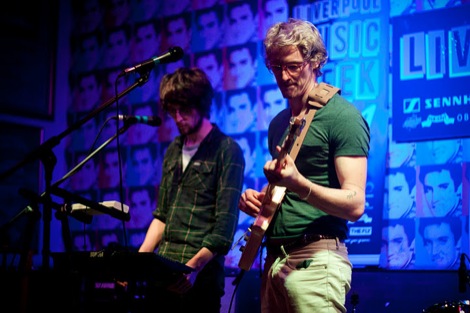 Pictures by Marie Hazelwood.
Comments
comments