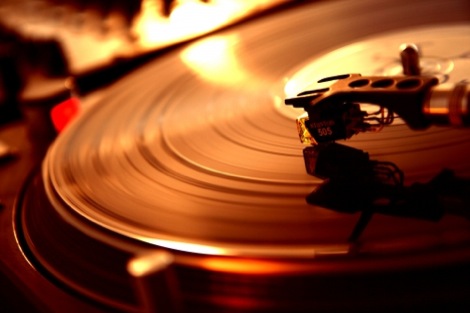 2010, you odd little bastard.

2010 was officially the year Getintothis gottenoutofthis. Specifically, this was the year I slightly lost my way in terms of keeping track of where we were up to…
2010 didn't slot together, have a coherent narrative coursing through it's musical veins, there were few patterns or trends, threads of particular artists telling a story or movements to explore.
2010 was nothing, if not, a bloody mess.
More than ever music was overflowing from all directions, disjointed and hard to fathom. It simply seemed to consist of one huge wave. There were few obvious buzzbands (particularly in the UK) and even fewer emerging scenes – the only obvious one of note, drag/witchhouse I quickly tired of – and found little interest in it's figurehead and possibly the worst hype band in living memory, Salem.
Having spent the last few weeks chatting and receiving emails from all manner of cats within the industry this feeling of confusion has been an ever-present. A quick office poll of those usually in the know – several of whom attend gigs on a weekly basis and at least one festival a year – revealed just one colleague that bought an album in the last 12 months – the rest said the year had simply passed them by.
Robin Brown from Seven Streets (the fabulous new Liverpool culture blog) told me his initial list consisted entirely of records from 2009 while worringly Marcus Scott from Hyperdub/Planet Mu claimed he'd 'not caught up on everything' and therefore couldn't pick a handful of albums which had resonated enough for selection in an end of year list.
After a slow start to 2010, punctuated by a few select favourites (Yeasayer, These New Puritans and LCD Soundsystem), it was after the customary annual May madness of All Tomorrow's Parties and Liverpool Sound City, that Getintothis took the unusual step to stop reviewing albums in quick succession.
Instead I took the conscious decision to take stock, wait and let everything sink in before blitzing two thirds of the year's best and key releases in a November riot of reviews. I'll never do this again, but the experiment proved fruitful as it enabled me to listen clearly and allow some of the best music to eek in steadily rather than being lost after a couple of listens. It also allowed me to listen without the accompanying blizzard of reviews from the music press which cannot help but have some form of influence.
A fine example was Janelle Monae's The ArchAndroid – a sprawling beast of styles perfectly capturing the spirit of 2010 and it's no surprise many blogs have awarded it their top of the pops.
Released in May, the record evolved over a period of listens and still reveals numerous unexpected joys months later, while her Manchester Academy gig last month whisked off some of the superfluous froth showcasing a talent which promises even greater riches in the future.
Indeed, it was on the stage were much of this year's albums made greater sense. Foals – as already discussed – became the must-see band from these shores. No band around puts on such a hard, fast, super-tight yet deliriously loose, live performance like the Oxford quintet – and in Yannis Philippakis they have an opinionated frontman willing to put his body on the line in thrilling circumstances.
Like, Foals' Total Life Forever, Yeasayer's Odd Blood felt complete in the live arena – that mildly obnoxious production was transformed into a blockbusting funk-pop which saw gigs become mass raves and killer singles O.N.E. and Ambling Alp crossover classics.
Best of all though, were The National. Their record High Violet I held dear almost immediately but which took on a stratospheric level of magnificence during their second stage headline slot at Latitude – a performance which brought to life the tension between Matt Berninger's knuckle-grinding ire and the Dessner's brothers' understated rockist beauty.
They only went and topped the show last month at Brixton Academy by adding an encore with a couple of Arcade Fire bros while singing Vanderlyle Crybaby Geeks at the edge of the stage almost unaccompanied but for a gentle string section as the entire crowd sung in unison (well, apart from those who mistook the word 'geeks' for 'geese'). It was a simply magical night.
There was much magic coming out of Liverpool in 2010. In fact the last 12 months have continued the upward curve in all things art within the culturepool; musicians, artists, promoters, DIY enthusiasts, visionarys, photographers and writers have all pushed the boat further out to sea and the city is awash with happenings.
Some felt it was lacking – or at least the perceived notion was that Liverpool was not gaining recognition.
Getintothis completely disagreed with this easy, lazy soundbite – insisting it was merely a reflection on UK music and greater, more complex industry issues – and while the mainstream may have to wait until Rebecca Ferguson releases her first single for the next big mainstream star, there were bands like Mugstar, Capac, Sun Drums, Red Suns, Sound of Guns and Picture Book gaining national and international recognition.
However, it was Wirral's enigmatic drone-stepper, Matt Barnes, quietly weaving his way into the subconscious of critics and listeners alike, that proved that Merseyside isn't just in the game – it's ahead of it. Chief tastemakers Pitchfork slapped an 8.4 badge of honour and a top 50 album of the year award to Matt's Forest Sword's Dagger Paths EP, while UK music magazine FACT went the whole hog awarding him their Album of the Year.
Sure, he won't be playing on next week's National Lottery live – but as recognition goes, it's not bad for a six track, limited edition 12″ released on a US-based indie.
Fingers crossed his live debut isn't far off – then something really exciting could take hold.
Similarly to the aforementioned Monae, 2010 was the year of the maverick – Ariel Pink produced the indie chameleon's record of choice; a whirling maelstrom of stylistic endeavour with three belting pop classics. Not content with parading naked round the scene of JFK's assassination, Erykah Badu, continued her orbit of planet WTF with her New Amerykah nu-funk-soul series. Jewish wonderkid Avi Zahner-Isenberg stole our hearts then robbed us of breath at ATP as his Avi Buffalo collective stormed into our world, Robyn combined clinical super-beats with heart-on-the-sleeve emotion to create the year's perfect pop albums while the UBER-maverick of them all Gil Scott-Heron raged, somewhat quietly, against himself and his new world before kick-starting another quite brilliant Liverpool Sound City.
There were of course just records which worked because they were simply great. Oceansize naturally produced another colossal belter which naturally slipped under the radar, Twin Shadow's choppy 80s funk worked wonders in these Prince-devoted ears, Emerald's knocked out the whacked out krautrock record the year was lacking, while Fang Island was first pick when driving, getting ready, partying, shopping, ipod-ing, in fact – simply being awake meant Fang Island time – no record has provided so much unrestrained joy in a long, long time.
But then, BLAM. The year suddenly made sense on November 22. Kanye West's My Beautiful Dark Twisted Fantasy didn't just overshadow what had come before it but seemed to create a chasm-sized vacuum where it's hard to see an album eclipsing it for months to come.
In scale there's been nothing like it in years, production-wise it's hard to think of an equal and as an artistic statement it's an egotistical sledgehammer with a bleeding heart that'd give Freud nightmares.
It may be less than a month since it's release but not a day's passed without MBDTF being given several spins. From the frantic melodica outro of Hell Of A Life, to Rick Ross' wrecking-ball boom on Devil In A New Dress, through to the delicious intro of All Of The Lights expertly segueing into Rhianna's bold autotune-assisted vocal and back to Yeezy's squirming, slow demise in Runaway's painfully destructive finale there's an ocean of moments to savour.
I still struggle to allow Gorgeous to roll onto The Power without replaying Raekwon's phenomenal final flow while Blame Game manages to play psychopath, hopeless romantic and king of comedy in the space of seven killer minutes.
In a year of complexities, muddled narratives, confused subplots and chaotic music – Kanye West, the most fucked up popstar of them all, made the album which made the most sense of all.
1.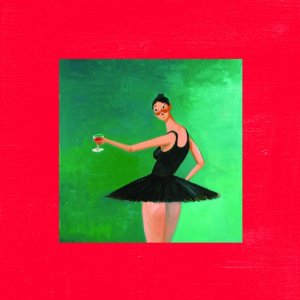 Kanye West: My Beautiful Dark Twisted Fantasy
Mercury
Review
2.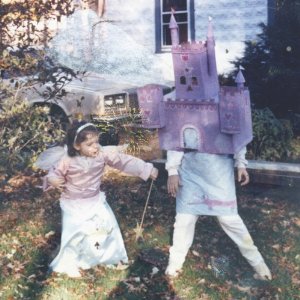 Fang Island: Fang Island
Sargent House
Review
3.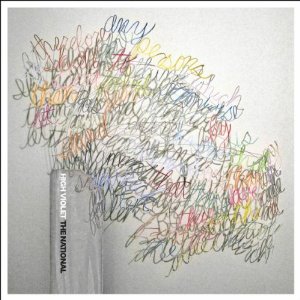 The National: High Violet
4AD
Review
4.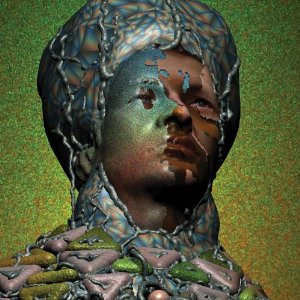 Yeasayer: Odd Blood
Mute
Review
5.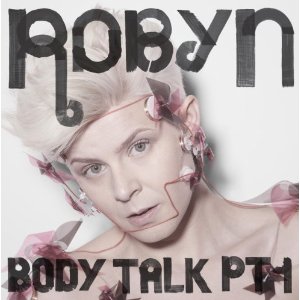 Robyn: Body Talk Part 1/2
Island
Review
6.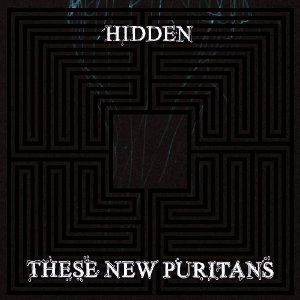 These New Puritans: Hidden
Domino/Angular
Review
7.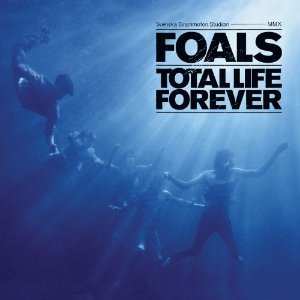 Foals: Total Life Forever
Transgressive
Review
8.

Ariel Pink's Haunted Graffiti: Before Today
4AD
Review
9.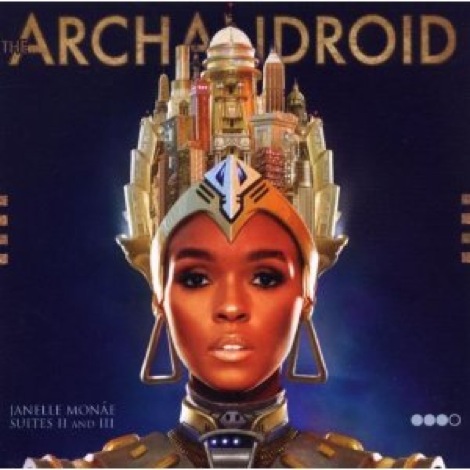 Janelle Monáe: Archandroid
Atlantic/Bad Boy
Review
10.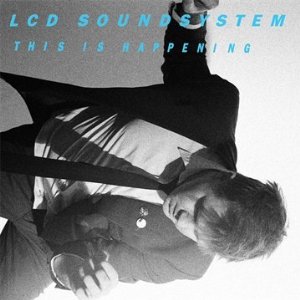 LCD Soundsystem: This Is Happening
DFA/EMI
Review
11.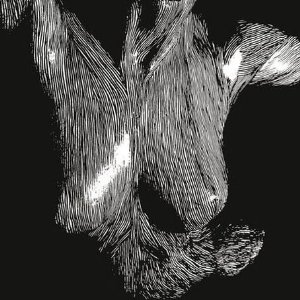 Oceansize: Self Preserved While The Bodies Float Up
Superball Music
Review
12.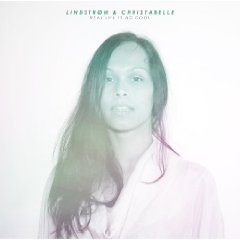 LindstrÃşm and Christabelle: Real Life Is No Cool
Smalltown Supersound
Review
13.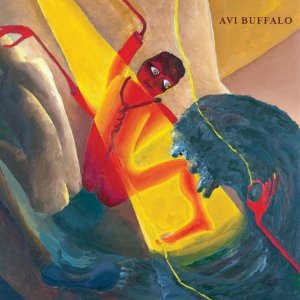 Avi Buffalo: Avi Buffalo
Sub Pop
Review
14.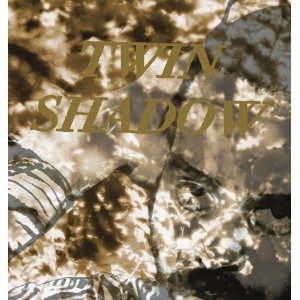 Twin Shadow: Forget
4AD
Review
15.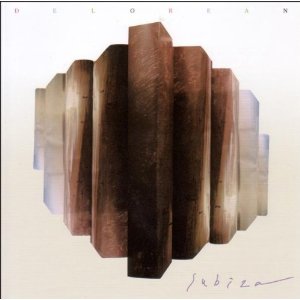 Delorean: Subiza
True Panther
Review
16.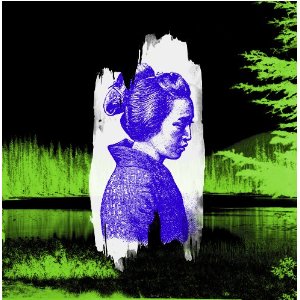 Forest Swords: Dagger Paths
No Pain In Pop
Review
17.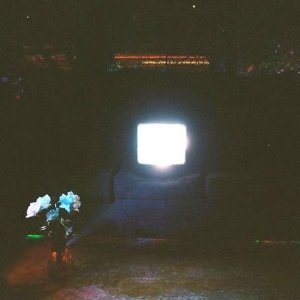 Emeralds: Does It Look Like I'm Here?
Editions Mego
Review
18.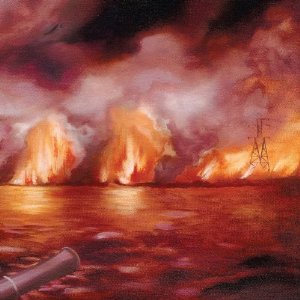 Besnard Lakes: Are The Roaring Night
Jagjaguwar
Review
19.

Erykah Badu: New Amerykah Part Two: Return of the Ankh
Universal Motown
Review
20.

Motorpsycho: Heavy Metal Fruit
Rune Grammofon
Review
21.

Steve Mason: Boys Outside
Double Six/Domino
Review
22.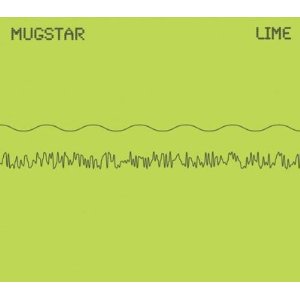 Mugstar: Lime
Important
Review
23.

Lonelady: Nerve Up
Warp
Review
24.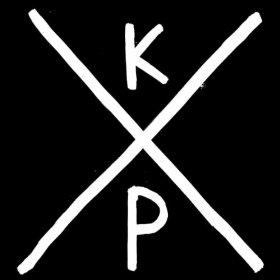 K-X-P: KXP
Smalltown Supersound
Review
25.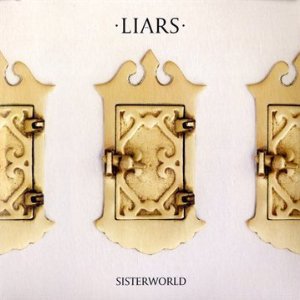 Liars: Sisterworld
Mute
Review
26.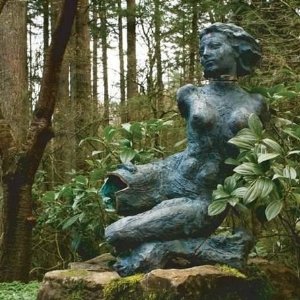 Menomena: Mines
City Slang
Review
27.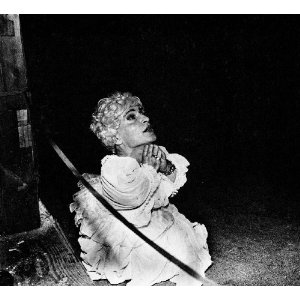 Deerhunter: Halcyon Digest
4AD
Review
28.
Errors: Come Down With Me
Rock Action
Review
29.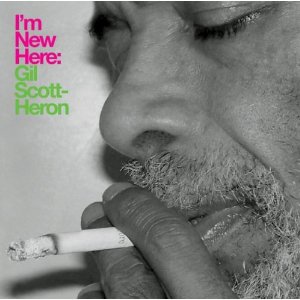 Gil Scott-Heron: I'm New Here
XL
Review
30.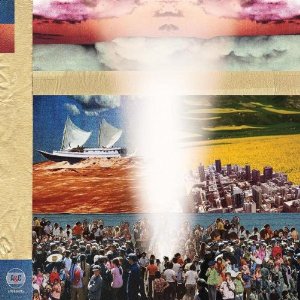 Broken Social Scene: Forgiveness Rock Records
City Slang
Review
31.

Four Tet: There Is Love In You
Domino
Review
32.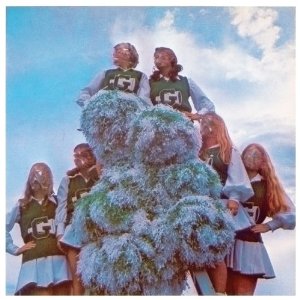 Sleigh Bells: Treats
Columbia
Review
33.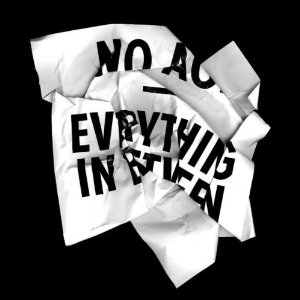 No Age: Everything In Between
Sub Pop
Review
34.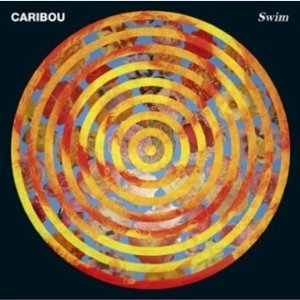 Caribou: Swim
City Slang/Co-Op
Review
35.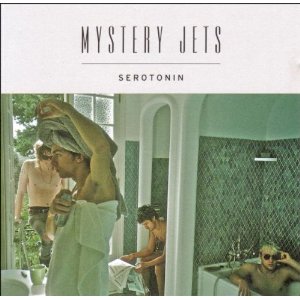 Mystery Jets: Serotonin
Rough Trade
Review
36.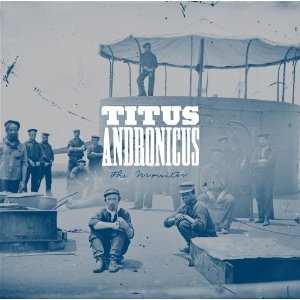 Titus Andronicus: Monitor
XL Recordings
Review
37.

Mugstar: …Sun, Broken…
Important Records
Review
38.

Capac: Pastels
On The Shelf Records
Review
39.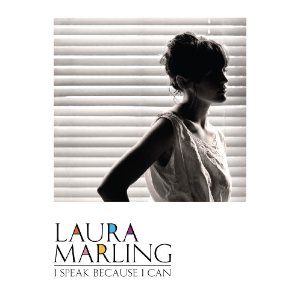 Laura Marling: I Speak Because I Can
Virgin
Review
40.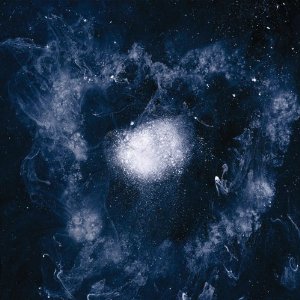 Swans: My Father Will Guide Me Up A Rope To The Sky
Young Gods Records
Review
41.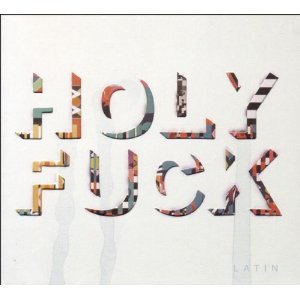 Holy Fuck: Latin
Young Turks
Review
42.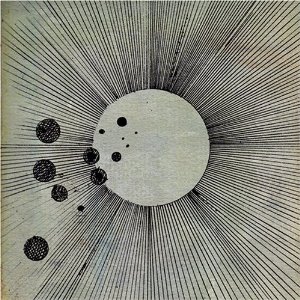 Flying Lotus: Cosmogramma
Warp
Review
43.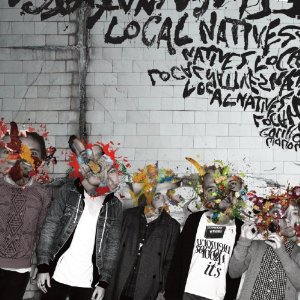 Local Natives: Gorilla Manor
Infectious
Review
44.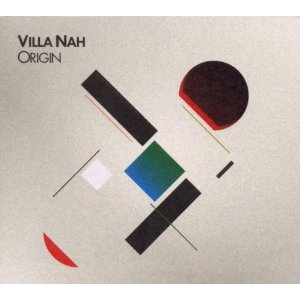 Villa Nah: Origin
Keys Of Life Records
Review
45.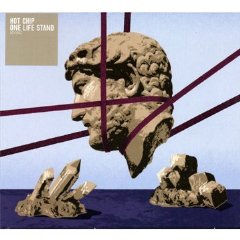 Hot Chip: One Life Stand
EMI
Review
46.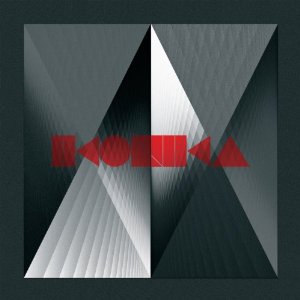 Ikonika: contact, love, want, have
Hyperdub
Review
47.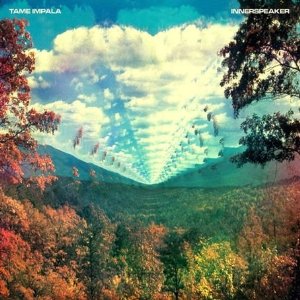 Tame Impala: Innerspeaker
Transgressive
Review
48.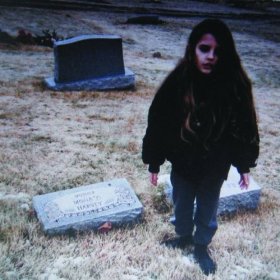 Crystal Castles: Crystal Castles II
Polydor
Review
49.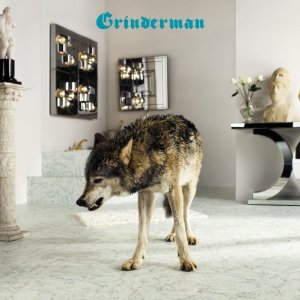 Grinderman: Grinderman 2
Mute
Review
50.

Neon Indian: Psychic Chasms
Lefse Records
Review
Getintothis Top 50 Albums of 2009
Getintothis Top 100 Albums of 2008
Getintothis Top 50 Albums of 2007
Comments
comments