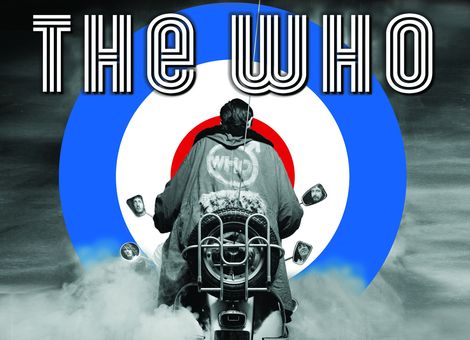 The Who bring Quadrophenia and their catalogue of classics to Liverpool.

The Who will play Liverpool's Echo Arena on June 30 2013.
One of rock's legendary bands, have this morning announced a UK arena tour where they will perform their iconic 1973 double album Quadrophenia in its entirety, along with a selection of their classics.
The Who's eight-date UK tour features founding members Roger Daltrey and Pete Townshend, who will be joined by Zak Starkey (drums), Pino Palladino (bass), Simon Townshend (guitar/backing vocals), John Corey (keyboards), Loren Gold (keyboards/backing vocals) and Frank Simes (musical director, keyboards/backing vocals).
The critically acclaimed Quadrophenia, marked the British band's second rock opera (after Tommy), raised the bar for rock albums as an art form, influencing style, fashion and pop culture.
The film Quadrophenia, starring Phil Daniels, Ray Winstone, Sting, Trevor Laird and Lesley Ash became a key independent British film, alongside the likes of Scum, The Loneliness Of The Long Distance Runner and Look Back In Anger.
The new Quadrophenia tour, directed by Daltrey, focuses on the original album and replaces the narrative used in previous stage versions with powerful imagery projected on an array of massive screens, designed to complement the musical content by setting it in the context of the history of the band.

Comments
comments