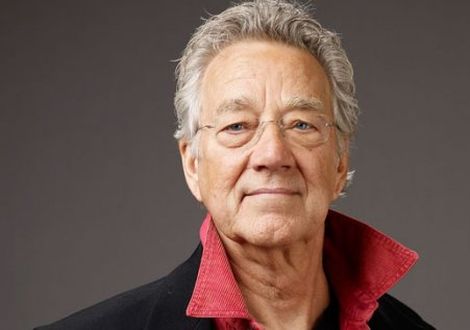 Musical pioneer, epitome of 1960s liberal thinking, husband, father, grandfather and put upon carer of Jim Morrison. Getintothis' Joseph Viney reflects on the life of The Doors' Ray Manzarek.

When a rock star dies, their obituaries and posthumous plaudits tend to err on the side of their extra-curricular activities as opposed to the talents that made them recognised in the first instance.
When Ozzy, Keef and Steven Tyler die, how do you think their epitaphs will read? Sure, they'll touch upon their storied careers and records they played a part in, but do you think you could go more than 200 words without terms such as "hellraiser", "prodigious drug intake" and, in the case of the latter two, some variation on the "glimmer/toxic twins" routine rearing their head?
Ergo, with the news of Ray Manzarek's death aged 74 from bile duct cancer, it was refreshing to read obituaries and articles that spoke primarily of his and The Doors'unprecedented influence over not just music, but art, literature, cinema and the cultural zeitgeist that was stormier than ever when they formed in late 1960s USA.
The Doors came to prominence in a decade that played host to the Vietnam War, the civil rights movement, assassinations of leading politicians and other political figures. Ultimately, the so-called 'Peace & Love' era proved to be a joke in very poor taste.
As the Rolling Stones put the final nail in the coffin of the 60s with their gaudy and destructive show at Altamont, Jagger mincing around the stage as Hells Angels beat, abused and ultimately murdered audience members, The Doors offered something a little different.
Their name an abbreviated version of Aldous Huxley's 1954 novel 'The Doors Of Perception', the California four-piece provided us with visions of disturbing utopias; promiscuity and understanding served on foundations of violence, suspicion and chemical enhancement.
Those in the know were aware immediately that Jim Morrison's fantastical imagery spoke not of another plane of reality, but of our own world, as twisted and distorted as it had ever been.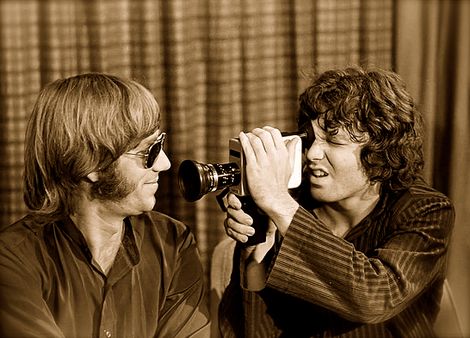 Ray Manzarek with The Doors frontman Jim Morrison
Although Morrison remained the centre of attention with his lurid performances, raw sexuality and penchant for getting 'Little Jimmy' out on stage, it was Manzarek who was at the heart of The Doors' musicality, steering their crystal ship through choppy waters.
With the group eschewing the tradition of having a bass player, Manzarek instead used his deft left hand on his keyboard for bass lines, making with the harmonies and technical wizardry with the other.
The result? Well, it shouldn't have to be recounted but let's do so just for fun.
Classics with unabashed and eternal quality such as Light My Fire, Riders On The Storm, Hello I Love You and Touch Me were propelled by Manzarek's playing; touching upon whirls of organ so popular at the time and slices of magic that called to mind rain delicately falling from the sky.
His look, demeanour and skills marked him out as something of a professor of music.
After Morrison's death in 1971, Manzarek found it difficult to let go of The Doors. A number of albums, some with old Morrison recordings, others with Manzarek himself on vocals were released.
Over those 40 or more years, Manzarek was always on hand to talk about Morrison; filling countless documentaries and articles with the same quotes and memories. Later stints as a solo performer and with the Nite City supergroup as well as time behind the desk with LA punks X and composer Philip Glass followed, but countless Doors related releases and cash-ins came thick and fast.
As a fan, there must have been many who wished Manzarek could have moved on and used his talents with the same application as he did with The Doors.
The posthumous fetishisation of his former band reached an ignominious nadir at the turn of the century.
With Cult main man Ian Astbury on vocals, Manzarek led The Doors of the 21st Century out onto the road and then right into the courtroom; former drummer Nick Densmore and Morrison's estate taking umbrage at his use of the name.
…but who could blame him? The Doors set him up for life, Manzarek admitting "I haven't had to get a day job. The royalties just keep rolling in."
News of his death was received with great sadness by all who love The Doors. He is survived by Dorothy Fujikawa, his wife of 46 years, along with his son Pablo, three grandchildren and his two brothers.

Comments
comments