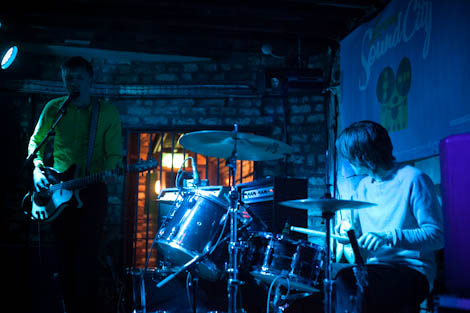 Alt-rock scuzz buckets Drenge bring the noise to Liverpool in the Autumn.

Sheffield duo Drenge have built up a genuine affinity with crowds in Liverpool.
From their fevered display at last year's Liverpool Psych Fest to their outrageous display of power at this year's Liverpool Sound City, they've been lapped up like a kitten at a saucer full of milk.
Lucky for all those garage rock cats then, that the brothers, Eoin and Rory Loveless are back on October 7 at East Village Arts Club which follows the release of their eponymous debut LP out on August 19 through Infectious Records.
The 12-track album features recent single Backwaters alongside Bloodsports, Dogmeat and People In Love Make Me Feel Yuck. Marvellous.

Further reading on Getintothis
Drenge reviewed at Liverpool Sound City 2013.
Drenge reviewed at the Liverpool International Festival of Psychedelia.
Comments
comments