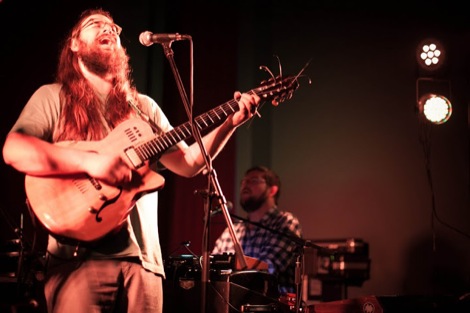 Matthew E White preaches his cosmic prayer at Leaf Tea Shop, Getintothis' Peter Guy is left believing, if not wholly converted.

Matthew E White is a spiritual man. And his debut album, Big Inner, released via Domino with little fanfare in January has earned him much devotion.
The big man from Richmond Virginia specialises in seductive aural hugs underpinned with a hymnal neo-space-rock boogie which threatens to break out into outrageous bayou jams. It's unquestionably one of the records of 2013.
Tonight at Leaf Tea Shop a healthy swarm of White apostles have congregated at his altar for what promises to be a showcase of biblical proportions. What transpires is more meditative than godly.
Opening with Will You Love Me, the purring lothario-love cat single ushers us in with a welcoming swell and dexterous Pinson Chanselle work behind the kit uniting the room with a succession of shoe-tapping and head-nodding. One Of These Days finds 30-year-old White easing into blissed out cosmic blues before locking our attention with a wolf-cry howl.
Yet, instead of hurtling headlong into the heavens, White prefers to reign proceedings in with a brace of softly-spoken porch-lit odes as his band – who have hitherto proven what master technicians they are – revert to mere accompaniment as opposed to flirting with magic.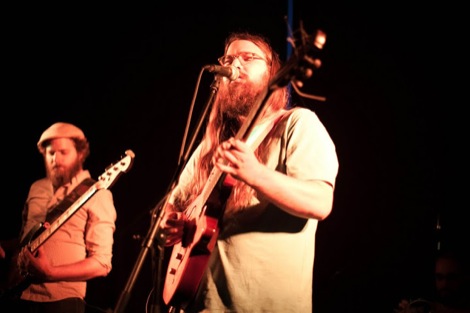 A luke-warm rendition of Randy Newman's Sail Away is dispatched before White and co. break out the jams with a corking wah-heavy megatron of Brazos; all propulsive organ stomp, Funkadelic swagger, barnstorming rhythmic bops, 'Jesus Christ is our Lord, Jesus Christ he is your friend mantras' and coated in Big Inner's characteristic blanket of sonic warmth. It's spellbinding.
Yet, once again, White then turns his attention to downing tools, playing a laid back dusty straightforward slice of melodic rock before eulogising about the power of the Lord and thanking the many people that have helped him on his long journey.
It's a curious mix of power gospel, spiritualized rock and Christian roll. A little less of the latter and this could have been divine.
The night opened with the baritone-piano duelling of tweed-wearer Wilcox before folk duo Zervas & Pepper turned in a distinctly MoR display of middling harmonies and prescriptive Americana-lite.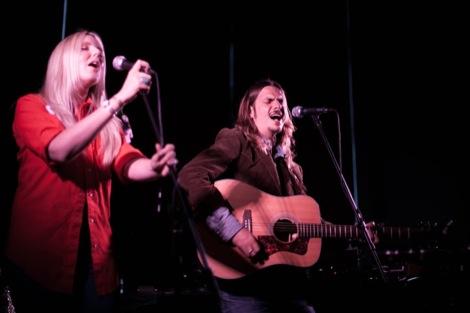 Pictures by Getintothis' Marie Hazelwood.
Comments
comments