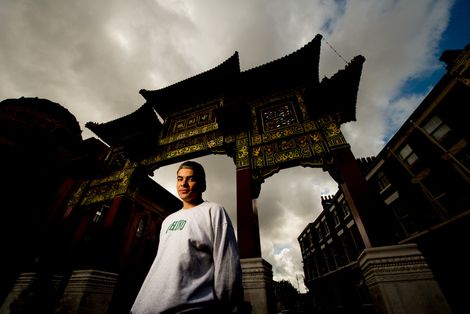 Mark McNulty's collection of LIMF pictures featuring Liverpool musicians around the city is available to view for the final time this week.

It's fair to say, the Liverpool International Music Festival 2013 has been a triumph on many levels.
From the free shows in Sefton Park, to the original and rather refreshing curation, to the organisation and feel of LIMF's events, there's been an altogether fresh sea-change of how Liverpool's big summer pop festival has come to fruition.
This weekend marks the final hurrah of LIMF 2013, so there's just days left to visit city photographer extraordinaire Mark McNulty's exhibition, A New Penny Lane in the Grand Hall at Albert Dock.
Long-time Getintothis collaborator and our Hero of 2009, Mark has collected a series of portraits of new Liverpool musicians in settings which are hugely recognisable to Merseysiders yet contrast with the usual backdrop you'd associate with the artists.
Photographs include The Hummingbirds, Mike Badger, Bird, Natalie McCool and the two here, which Mark has given to us as a little exclusive; the main image depicts Ady Suleiman beneath the Chinese Arch and below is The Tea Street Band in St.James' Cemetery.
But we recommend making the trip to the docks to see them in the flesh.
Finally, Getintothis editor Peter Guy will be on a panel which includes producer Steve Levine, Sound City's David Pichilingi and Africa Oye's Paul Duhaney on Sunday at the Town Hall at 1.30pm-2.30pm. Music that evening is provided by Mic Lowry, Tyler Mensah and Taylor Fowlis.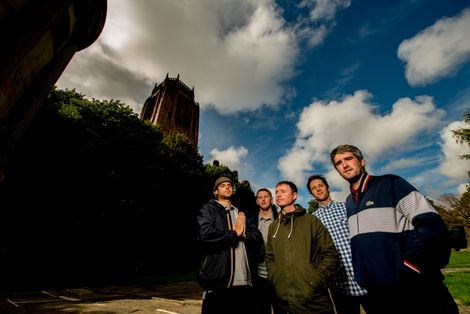 A New Penny Lane is open Thursday-Sunday 11am-5pm at the Grand Hall, Albert Dock.
Further reading on Getintothis
Liverpool International Music Festival 2013: its Liverpool Stage feat Tea Street Band, All We Are, GhostChant and more: Sefton Park, Liverpool.
Liverpool International Music Festival 2013: What Getintothis learnt.
Liverpool music 2013: Highs, lows and best of year so far
Liverpool's gig calendar 2013: Guide to essential gigs not to miss the rest of this year
FestEVOL Part One featuring The Tea Street Band, All We Are, Loved Ones, Dogshow, Bird, Dark Horses, The Sundowners, Clang Boom Steam and more: The Kazimier, Liverpool
FestEVOL Part Two feat Outfit, Baltic Fleet, By The Sea, Young Fathers, Wet Nuns, Ady Suleiman & more: The Kazimier, Liverpool
Getintothis' review of Summercamp 2013.
Comments
comments