Sophia Ben-Yousef returns with a sensual blast of heartfelt thunder, Getintothis' Emma Walsh is struck by her strongest offering yet.

Sophia Ben-Yousef is fast becoming a crown jewel on the Merseyside gigging circuit and her latest offering I'm Yours showcases the songstress at her finest.
Opening with a bold yet simple touch of the keys, the beat drops in so seamlessly it could be a shadow thrown by Ben-Yousef's voice which sounds out as pure and clear as a bell. There is a warmth to her tone which draws the listener in, at times betraying real sentiment in the softness only at the next moment to soar to an incensed trill with almost a snarl of feeling. The song flows with such ease and fluidity with Ben-Yousef's beautiful voice ringing clear throughout that it paints the familiar picture of a graceful swan gliding on the water's surface with barely a ripple yet the indiscernible tension of guitar treading away underneath just enough to catch the pulse.
There is a goose-pimpling soulfulness to I'm Yours and a fullness you might only expect from a more mature songwriter. But Sophia Ben-Yousef continues to defy expectations bringing a sense of intimacy to every performance, something you can see for yourself when she takes to the Kazimier Garden stage next month at Getintothis' Relaunch Party.
If you can't wait until our relaunch party and want to catch Sophia performing her new track sooner she is on the "Its Liverpool Stage" this Sunday 24 August 2014 in Sefton Park, Liverpool as part of the Liverpool International Music Festival curated by Getintothis and Bido Lito.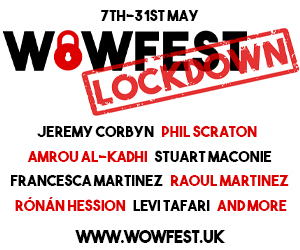 Comments
comments