New Merseyside wallop-pop outfit Atlas Eyes drop new cut Hometime, Getintothis' Steph Niciu laps up this sure-fire winner.
Atlas Eyes. That's a cool name for a band. And to be fair, if you've a name like that, you've got to have a track to match. Lo and behold Hometime.
These guys are a five piece band based in Liverpool who describe themselves as alt, rock and pop amongst other genres. They like to play music that is 'good, inventive' and 'that anyone can get stuck into'.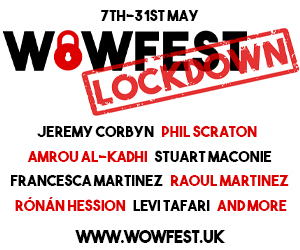 Hometime is an offering that has layers. Layers of bass, synth and drums that create a perky, bright and upbeat sound. As soon as those drums kick in, you can't help the smile creeping across your face. It's quite polished but not to the point were it becomes devoid of personality. This is partly because of the lyrics, which aren't exactly all that fun: 'I've got a feeling we can hurt somebody/ I don't think you care about us.' But, put the two together, and it really does work.
Truth is, this is a great track. After repeated listens, you'll find that this has occupied a little crevice of your brain that you didn't know you had. It's still there for us, even now. And, admittedly, we like it. A lot. Well done Atlas Eyes. Top marks.
If you want to check out Atlas Eyes in the flesh, they play Zanzibar on August 30.
Comments
comments