Following Michael Owen's revelation that he hates films and has only actually seen eight, Getintothis' Chester de Zeeuw, caught up with the ex-Liverpool FC star to talk music – and why he really doesn't enjoy that either.
Music and cinema go hand in hand. And that's why Michael Owen has given them both the boot.
The former Liverpool and England footballer revealed yesterday he abhors films, having only seen eight of them.
Watched my eighth ever film on the flight home. Must have been bored. #HateFilms

— michael owen (@themichaelowen) October 14, 2014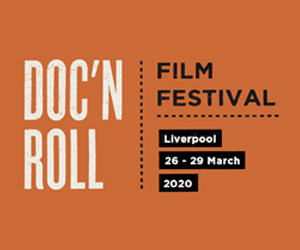 Films I've been forced to watch: Rocky Heat Ghost Jurassic Park Cool Runnings Seabiscuit Karate Kid Forest Gump

— michael owen (@themichaelowen) October 14, 2014
With that in mind, Getintothis thought it only right and proper to ask him about his music tastes. In his own words, the BT commentator reveals the seven albums he's heard, what he thinks and why he'll never listen to music ever again.
1. Air: Moon Safari
I don't really like music. But if I were to pick one album that I've listened to all the way through I'd pick this. It kind of floats by. Which is good. It also reminds me of 1998 when I won the Premier League Golden Boot. Robbie [Fowler] played Sexy Boy to Steve [McManaman] and I thought 'that's a bit of a nice jingle' so I picked up the album in Woolies. It was only seven quid. I played it in the kitchen while doing some ironing. It's quite therapeutic. It's like background music. So you don't really have to pay attention.
2. Dizzee Rascal: Boy in da Corner
I'll be honest, I wasn't really listening to this. It was kind of just forced upon me. I was feeling poorly while on England duty in the run up to the Euros in 2004 and went to find a quiet corner to have a lie down. Unfortunately, Rio [Ferdinand] was in the next room and all I could hear was this shouting horrible noise. It didn't surprise me when he missed a drug test. Looking back, it's funny that I was the boy in the corner being made to listen to Boy in da Corner. You can't make stories like that up. Can you?
3. Elton John: Goodbye Yellow Brick Road
I really liked Candle In The Wind when that came out. And one day I was in a newsagents in Chester which sold 50p second hand jukebox CDs and saw this and thought 'what the hell, I'm having that.' I put it in the stereo in my car and was really disappointed. It didn't sound like Candle In The Wind. And it kept jumping. On closer inspection it was full of scratches. I tried to wipe it with a chamois leather but it didn't work. I think it's still in the glove box somewhere. I was on a chat show years later with Elton, and he asked me if I liked his music. I said 'yes' but I really regretted it. Because I realised I don't.
4. Lily Allen: Alright, Still
By 2006 all the lads were having babies. I was at Newcastle and injured but remember always being dragged to Christenings and kids birthday parties. I'm not sure who's house it was. It could have been Charles N'Zogbia's or perhaps Celestine Babayaro's. Either way, this yappy noise was played over and over again. I remember sitting on the bouncy castle, my white shirt covered in Ribena, thinking it was one of the worst days of my life.
5. The Beatles: 1962-66, aka The Red Album
Everyone says they like The Beatles. But I don't. I don't really see the appeal. Steve Staunton brought it round to mine one night when we were making a jigsaw but I told him to turn it off when Eight Days A Week came on. I mean, I know they did a lot of drugs but that's just a silly song. And it's over four CDs. Who releases four CDs? Arrogance. Plain arrogance. I don't like that.
6. Ian Brown: Unfinished Monkey Business
I haven't really listened to this properly but it's the album I have heard the most. I heard it once at a BBQ at Gary Neville's house. Once when Gary Neville drove me to Chester races. Once when I was at a Man United charity do, organised by Gary Neville. And one other time. Gary Neville was definitely there. But I am not sure where it was. It could have been at Phil Neville's house. It's Gary Neville's favourite band. Everyone says he looks like a monkey. But I think he looks like a really nice man. Ian Brown. Not Gary Neville.
7. Jeff Wayne: Jeff Wayne's Musical Version Of War Of The Worlds
I believe this is based on a film with Tom Cruise. But I've not seen it. Again, I didn't choose to listen to this. I was on the treatment table in 2006 when my doctor, Richard Steadman – he's nice – was fixing my knee and he pulled up a big portable jukebox and played it before he put me to sleep. I remember having crazy dreams about plants that spoke and everyone traded biscuits as currency. I woke up and promised myself never to listen to music ever again. I haven't. Except when adverts come on. But that doesn't really count.
Comments
comments