Film production crew Serious Feather take on Liverpool's contemporary music scene, Getintothis' Patrick Clarke chats to director Brett Gregory ahead of the premiere.
Serious Feather Films have unveiled the Sundowners–soundtracked first trailer for their new documentary Liverpool: Beyond The Beatles, which you can watch below.
With Iceland: Beyond Sigur Ros and Manchester: Beyond Oasis behind them, the collective are set to take on Merseyside for the series' latest installment, a self-funded and non-profit project which will be shown for free both in public screenings and later online.
The film's premiere has been set for 7pm on December 1 at Camp & Furnace. Free tickets are available for booking now from Seetickets.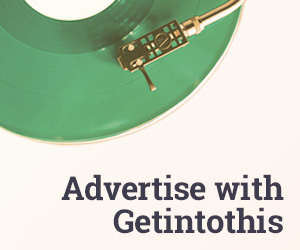 "Liverpool has been going through a vibrant and exciting renaissance with regards its original musical output over the past few years and it is very important, I believe, that such cultural phenomena are investigated, documented and remembered" says Brett Gregory, writer/producer/director at the Manchester collective.
It was a similar celebration of their native city's scene that was their second outing in 2012, and that age-old north-west link was a key factor in the company's decision to move Merseyside's way. "We felt Liverpool: Beyond The Beatles would work very well as a discursive follow-up to Manchester: Beyond Oasis given the historical, cultural and economic relationship, and even rivalry, between these two great British musical cities" Brett expands.
Liverpool, as the title suggests, is a city often shadowed by the specter of musical pedigree, arguably more than anywhere else in the world, and for Serious Feather the film looks to cut into those conceptions with an eye on the current breed.
"The Beyond Series has only ever been interested in the future: new artists, new music, new directions," says Brett on the subject. "Naturally, the future can only properly considered with appropriate reference to the past however and, of course, the documentary involves itself as well in the impact and influence The Beatles and the 1960s in general have had, or have not had, on the region and its people today."
"There are 29 contemporary Merseyside-based artists featured throughout the film from a wide range of genres who are either breaking through in the music industry or about to" he continues.
A raft of talking heads are to appear in the picture, including acclaimed local trio Stealing Sheep, Bido Lito!'s Craig Pennington, Mojo magazine founder Paul Du Noyer and Getintothis' very own Peter Guy, as well as those behind the city's biggest festivals like Sound City and Liverpool Music Week.
"Each song, artist and video has been carefully selected and placed in the narrative timeline as a reaction to or reflection on what issue is being discussed on screen by the interviewees and, as a consequence, the artists and their music are all positioned and promoted equally. Following a number of test screenings however audience members will always pick their favourites" says Brett.
The previous films in the series garnered internation acclaim  – Manchester: Beyond Oasis was huge in Argentina, apparently – and with this richest of cities as its muse the third is likely to extend yet another generation of Liverpudlian lustre to the world.
Comments
comments