From the sublime to the ridiculous, Getintothis' Chris Burgess takes a global trip from Canada, Sweden and Hoylake for the week's new sounds.
Ala.Ni: Suddenly – Single of the Week
Wow. Just wow.
The glory of reviewing singles each week is that the odd track appears that makes you really sit up and take notice. Something different or unusual that hits you right between the eyes.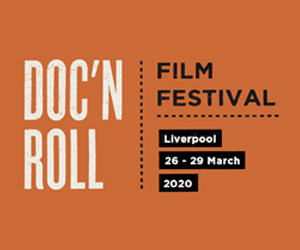 Such is the case with London-based Ala.Ni's Suddenly. It's quite frankly ridiculous how good this song is. A jazzy, soulful song that is as simple as it gets, but is massively moving at the same time. It feels like it's been around forever.
Ala.Ni has worked with the likes of Mary J Blige and Andrea Bocelli, and it really shows in the quality of her vocals. Now branching out fully as a singer/songwriter in her own right, she has a debut EP due for release early next year.
Raye: Hotbox
Taken from her debut EP Welcome to the Winter, Hotbox is a chilled out, rather simple song from Croyden's Rachel Keen, aka Raye.
With shimmering downtempo beats and glimmers of synths, Hotbox is quite a classy affair. Raye's smooth and distinctive vocals adding an air of grace to the R&B groove.
At only 17 years of age, Raye shows a great deal of promise. Seemingly more gritty and honest than most London R&B singers, Hotbox is truly marvellous debut.
Purity Ring: Push Pull
Oh Canada. They've come a long way since the glory days of Bryan Adams and Celine Dion, and have some very good things happening right now. Not least of which is the return of Megan James and Corin Roddick, the duo behind Purity Ring.
Push Pull is the first new music from the pair since 2012's breakthrough album Shrines, and it's nice to see them back. The track, a mix of Rodick's atmospheric beats and James' superb vocals, is altogether otherworldly.
Well done, eh?
Lo Five: Hold My Hand
Hoylake's Neil Grant – otherwise known as Lo Five – has just released this promo for Hold My Hand, from his recent EP, It's All Right.
A trippy mix of droning loops and lo-fi beats, Hold My Hand is one of those songs that gets under your skin, leading you to hear new sounds on every listen. It's a calming and almost meditative piece of music.
The video is a perfect match for the song, although it does feature yoga positions that will make grown men wince just watching them.
Vessels feat Snow Fox: On Monos
The electronic troubadours Vessels have returned with a new album, Dilate, and this new single, featuring fellow Leeds-based singer Snow Fox.
There are a couple of mixes to this song, a rather shimmering single mix and a more brazen dancefloor mix. The single mix is, to my ears at least, the more interesting of the two.
With pulsating synths and a bassline that's heavier than Andre the Giant, On Monos is simply sublime.
Moon Duo: Animal
Moon Duo – formed by Ripley Johnson and Sanae Yamada – have confirmed details of a new album, released on 2 March via Sacred Bones.
Animal, the first release from that album, is a scuzzy, grungy psych tune, that chugs along perfectly, backed with piercing and shrill organ and peppered with machine-gun drumming, before roaring to a close.
Holy: Golden Fog
Taken from their debut EP, Golden Fog sounds like it has been lifted wholesale from the Nuggets collections. As 60's psychedelic garage rock goes, this is up there with the best.
A mix of fuzzy guitars (and including furry dog barks), the Swedish act are making big waves in Scandinavia, and, although not guaranteed to be everyone's cup of tea, I rather enjoyed this.
Is Tropical: Crawl
You have to wonder how many air miles Is Tropical have clocked up.
They are set to release their third album Black Anything on five 10" transparent picture discs instalments, each containing two tracks and representing the five continents on which the album was recorded.
Crawl is taken from the North American portion of the album. It's a dark and moody track, with simple vocal hooks and squeaky electronics thrown around the place. It's an interesting, if slightly repetitive experience.
The Soft Moon: Black
Luis Vasquez, the man behind The Soft Moon, is back with a new album set to be released next year and this track, an angry, anxious and quite ferocious song.
Recorded in Venice, this is about as far away from the placid canals and picturesque scenes as you could get. Industrial and dark, it's bound to split opinion.
American Sharks: Freak Out
I honestly have no idea what's going on, but I've listened this song twelve times in a row and I think I might love it.
Comments
comments