Getintothis profiles the 12 nominees shortlisted for the GIT Award 2015.
Now in its fourth consecutive year, The GIT (Getintothis) Award, champions the best of Merseyside music providing a snapshot of the year while recognising significant artistic achievement across a range of musical styles.
And the 2015 shortlist is no different…
From Double Six-signed groove funk trio All We Are to Transgressive Records' rock & rollers Circa Waves through to surf-pop Domino signees We Are Catchers; Tim Burgess-affiliated electro duo D R O H N E, XL Recordings hype star Låpsley, swaggering Heavenly Recordings' slouchers Hooton Tennis Club and Wire Magazine-endorsed enigma Esa Shields; emerging soul-pop diva Roxanne Jones, Finders Keepers-signed cosmic singer-songwriter Jane Weaver, swirling UK buzz band Gulf, Skeleton Key Records' revellers Sundowners and neo-soul rising star Xam Volo – this year's GIT Award shortlist represents a kaleidoscopic musical picture few cities in the world could match.
The 12 will now feature at the industry showcase on Saturday 4 April 2015 at The Kazimier which will include performances from the shortlisted artists plus a dramatic aftershow featuring live music, DJs and specially produced set piece spectacles.
Here's our guide to all the nominees for The GIT Award 2015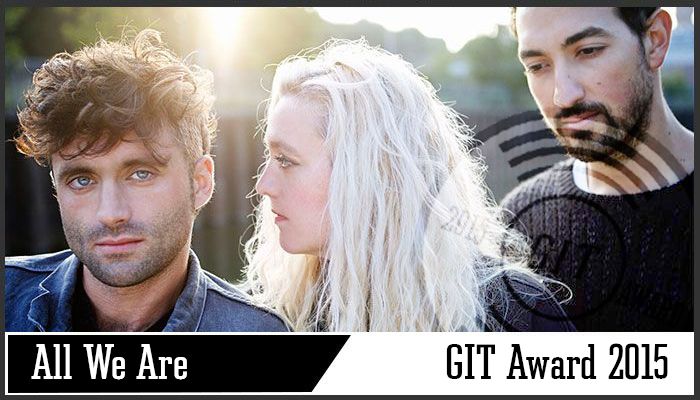 All We Are
All We Are is Norwegian bassist Guro Gikling, Irish drummer Richard O'Flynn and Brazilian guitarist Luis Santos who formed in 2011 while studying in Liverpool at LIPA. The trio's rhythmic grooves and irresistible pop melodies earned them UK and international praise resulting in a record deal with Domino Records' imprint Double Six. Following festival slots, blanket radio and print press plus tours alongside Warpaint, Everything Everything and London Grammar they released their self-titled debut solo album in February 2015.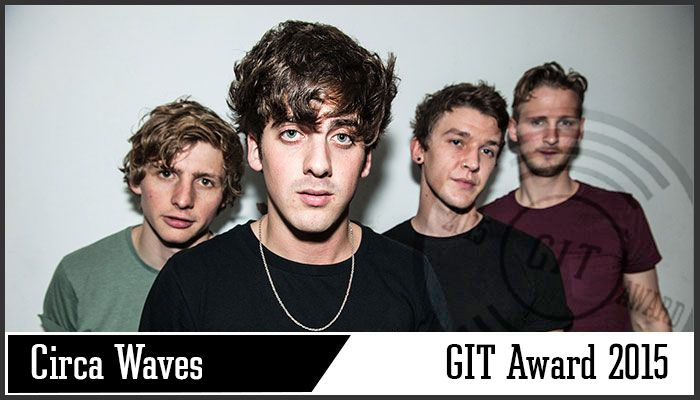 Circa Waves
In a little over 12 months, Kieran Shudall, Sian Plummer, Sam Rourke and Joe Falconer, aka Circa Waves have become a UK music sensation. From the bedroom demos of singer/guitarist Shudall to being championed by Radio 1's Zane Lowe as the hottest band in the world, life's been a whirlwind for this Liverpool quartet. One online track secured a deal with Virgin EMI before European tour dates, national press and a prize slot on the NME Awards Tour supporting Interpol followed. 2014 saw support slots with The Libertines followed by a world tour with the 1975 in Australia and Japan swiftly followed by a nomination for Best New Band in the NME Awards. Their astonishing rise continues with the release of their debut album Young Chasers on 30 March 2015.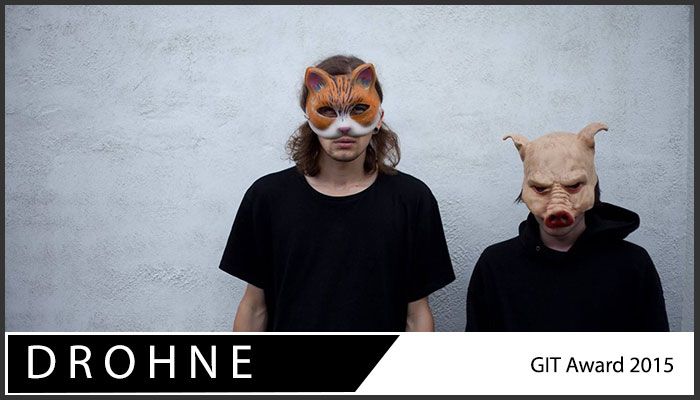 D  R O H N E
Richard Craddock and Luke McCulloch are Merseyside electronic duo D R O H N E. Fusing textured electronic dissonance, warped vocals, treated guitar and subversive mystique, the duo supported DFA industrial dance all-stars Factory Floor for their debut gig. Quickly snapped up by Charlatans frontman Tim Burgess for his independent label O Genesis Recordings they released their 2014 Parasite EP to widespread acclaim. Adept at juggling live instrumentation or raising the roof with their club shows across the North West, the duo have made a name for themselves from Brighton to Birmingham and Sound City to Festival No. 6. They are currently working on their next EP.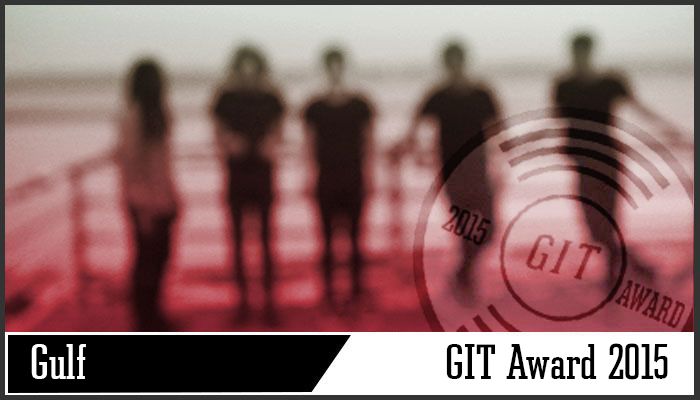 Gulf
Gulf's quintet of Mark Jones (vocals, synth, guitar), Jake Brown (bass), Joshua Gorman (drums), Thomas Murray (guitar) and Femi Fadero (guitar) specialise in light-as-a-feather cosmic pop that has marked them out in the music industry as one of the more enticing acts operating today. They burst out the blocks with debut track Emitter garnering blanket print and online press with NME and The Guardian selecting them as ones to watch. With just a handful of gigs under their belt, zero pictures of themselves available and harnessing a sound locked into that Liverpudlian tradition of melancholic dreaminess, Gulf have the UK record industry in the palm of their hands.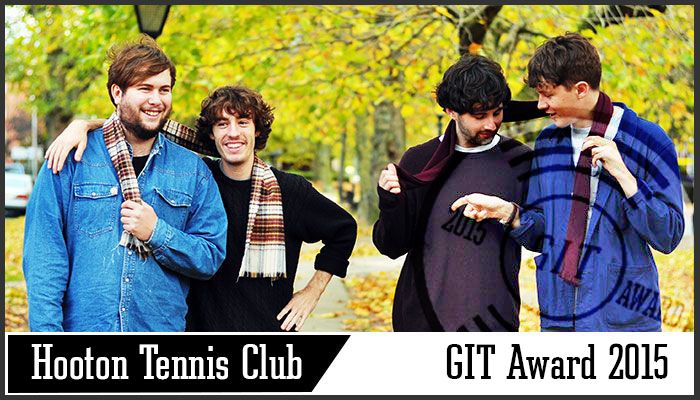 Hooton Tennis Club
Dyed in the wool friendships that date back to primary school are as much a part of the fabric of Hooton Tennis Club as their hooky melodies and swaggering lo-fi warmth. Hailing from the Chester end of the Wirral train line, Ryan Murphy, James Madden, Callum McFadden and Harry Chalmers are mates first, a band second. First picked up by The Label Recordings, a project at Edge Hill University in Ormskirk, by former bassist of The Farm, Carl Hunter, the quartet soon attracted the attention of Heavenly Recordings. National press, festival slots and a mini UK tour followed. Their double a-side single Jasper/Standing Knees, recorded at Parr Street Studios, will be their first release with Heavenly on February 23.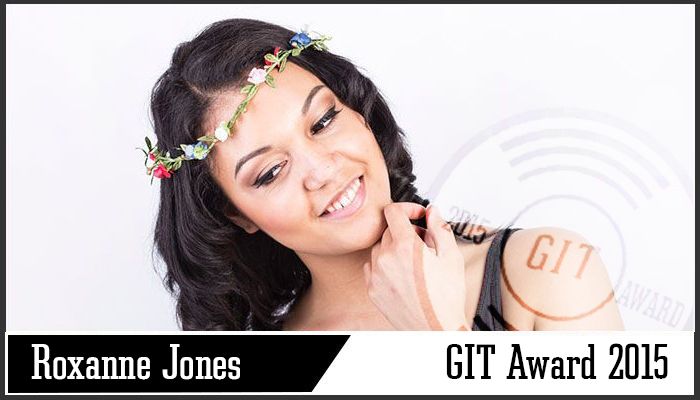 Roxanne Jones
Roxanne Jones is a Liverpool singer/songwriter fusing vintage soul with contemporary sassy pop. Discovered in a talent competition, she quickly forged a deal with management agency rolA productions before securing a resident spot at Liverpool's Baltic Social as well as playing the O2 Academy. Having survived pleurisy, the family-driven, 22-year-old vocalist entered the studio to record her debut album In My Words. Overcoming her debilitating illness, she's toured the country and is ready to launch opening single I'm A Woman on March 16.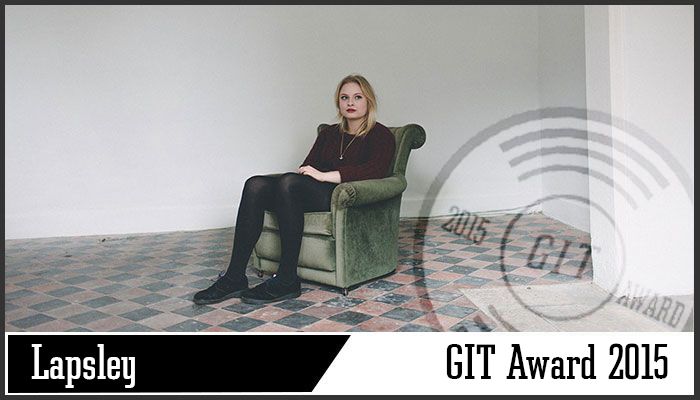 Låpsley
The rise of 18-year-old Holly Låpsley Fletcher is little short of phenomenal. While studying for her A-levels, a collection of her online demos went global, garnering more than 200k plays. A sellout debut gig in Liverpool in February 2014 saw school friends mix with industry A&R. She soon signed to the team behind Adele, received national airplay, a PRS-endorsed Momentum Fund plus blanket national press. In April 2014 she received the inaugural GIT Award 2014 One To Watch prize before signing to XL Recordings in October. In November she headlined the GIT Award 2015 launch at 24 Kitchen Street. In January she released her debut EP, won the Blog Sound 2015, was named in the BBC Sound Poll and has already played festivals across Europe. She is currently studying at university in London.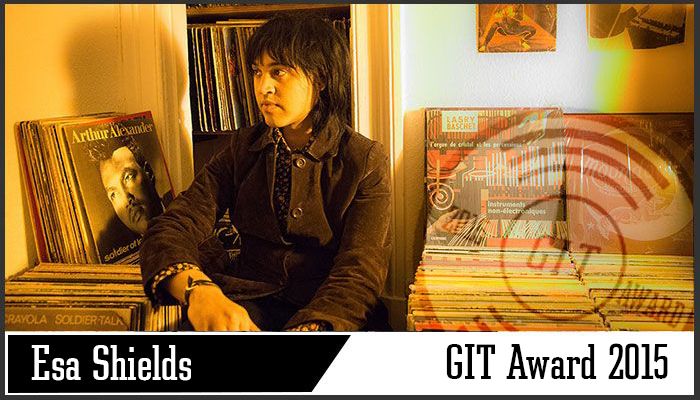 Esa Shields
Esa Shields is a pop polymath who has been part of Liverpool's murky, experimental underground for over a decade. Nurtured in the fertile Korova scene of the mid-noughties, Esa developed a penchant for the weirder ends of the music spectrum and obscure Polish film soundtracks. His 2014 album Ovum Caper took around seven years to piece together, and was noted by The Wire magazine for its uncanny ability to be both dark and pop. Recorded in a haunted Victorian townhouse and released on German label Gagarin Records, Ovum Caper has resulted in a renewed interest in Esa, who has always stayed busy with collaborative side projects: Legends Of Flight (an improvisational jazz outfit) and Songs About Death (cassette collages). Unique is an oft-used word in music, Esa Shields is that most rare a talent.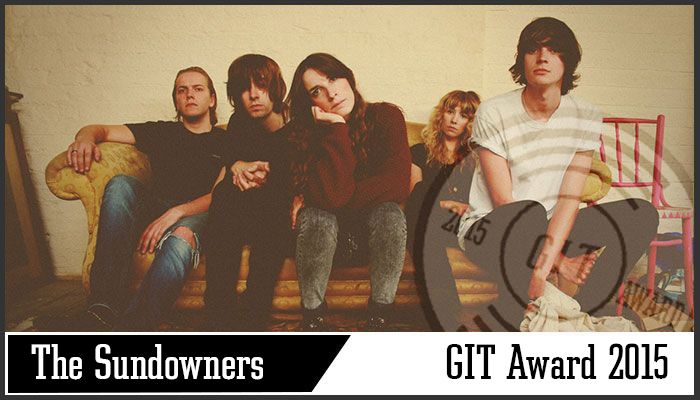 The Sundowners
Wirral's summery revivalists The Sundowners have been steadily on the rise since they formed in 2010 as precocious youngsters. They've now crystallised their hip-shaking Scousedelic sound, which is led by the dual vocals of Niamh Rowe and Fiona Skelly. The five-piece is completed by Alfie Skelly (guitar), Tim Cunningham (bass) and Jim Sharrock (drums). Their debut, self-titled album was recorded at Parr Street Studios, and released in February 2015 by Skeleton Key Records – the label run by former Coral songwriter James Skelly. With slots at Glastonbury (BBC Introducing Stage) and This Feeling festivals behind them, March 2015 sees them supporting Paul Weller for a handful of dates around their own headline tour.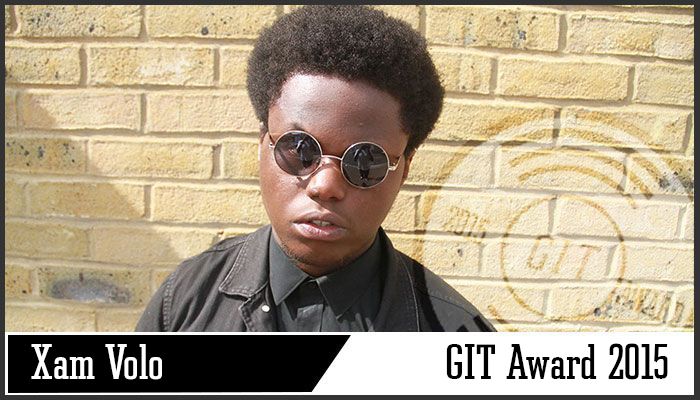 Xam Volo
Sam Folorunsho, aka Xam Volo, is Liverpool's fastest rising soul star. The 21-year-old, originally from London, moved to the city to study but has been creating his own sonic cauldron of hip-hop, pop and neo-soul-jazz for the last 18 months in his musical hideaway. His self-produced Binary In Blue EP, dropped nine months ago online, caught the attention of industry heads with Liverpool International Music Festival selecting him for their development Academy. Features in the national press, a handful of intimate gigs, including the LIMF Sefton Palm House showcase, have set him up for his biggest year yet – Xam Volo is ready to step out of the shadows.
Jane Weaver
Born in Liverpool but raised in Widnes, Jane Weaver has latterly been nurtured by the collective around the cult Finders Keepers label in Manchester. Having previously done Britpop (Kill Laura) and folktronica (Misty Dixon), Weaver went solo with the release of her first album in 2002. Her sixth album, 2014's The Silver Globe, saw her traversing celestial psych pop with a touch of krautrock, with the help of Twisted Nerve Records founder and husband Andy Votel on production. The record was named by Piccadilly Records as their album of the year for 2014. Weaver has been announced to play a string of festivals in 2015, including Liverpool Sound City, Green Man and End Of The Road.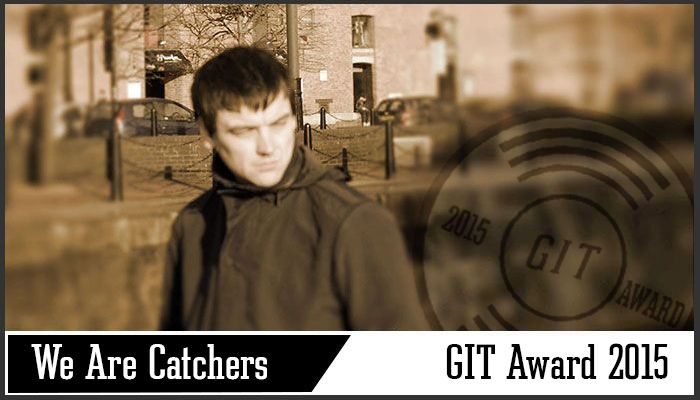 We Are Catchers
We Are Catchers is the project of Peter Jackson, a melancholic Scouse troubadour in the mould of Mick Head or Ian McCulloch. His piano ballads are steeped in longing and hope in the same majestic way that Brian Wilson and Art Garfunkel managed in their heyday. Jackson's efforts were captured by friend and producer Bill Ryder-Jones at Elevator Studios, and released by Domino Records as a self-titled LP in 2014. Favourable notices for the record came from Clash and NME, which were followed by a rare live outing at Green Man festival in 2014. Having made a rare live appearance at the Epstein Theatre in late 2014 We Are Catchers are now working on their second album.
Comments
comments