It's an all-American Unknown Pleasures this week, with Getintothis' Patrick Clarke unearthing captivating instrumental hip-hop from Portland and two new lo-fi masters from Missouri to California.
Instrumental hip-hop has always been a tricky one to pull off. Without the magnetism of an MC to seize and contort their backing to a charismatic end it can be hard to replicate that spearing figurehead by sampling alone.
All the more impressive, then, is Roses & Kisses, the latest outing from Portland producers Lilacs & Champagne – an airy concoction of samples, beats and live instrumentation to slot firmly in the Dilla/Madlib tradition that so catalysed their ascent.
It sticks firmer to tradition than some of the Portland outfit's earlier efforts – where tracks like Everywhere, Everyone from 2012's self-titled debut were shrouded in psychedelic fug, Roses & Kisses is far fresher, taking a similarly off-centre aesthetic but lending it space to breathe, the vintage crackle of their sampling scaled back to lend just enough weight.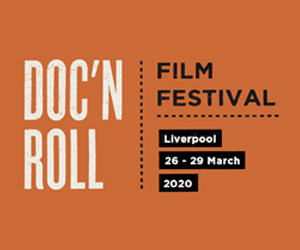 Whether the former or latter appeals more is a matter of taste, and their newer work sacrifices a little idiosyncracy, yet across each there's a smattering of ability nothing short of imperious.
The lo-fi psych-pop of American Wrestlers, meanwhile, is spiky, fuzzed-up and louche where the aforementioned rides on crests of capacity, yet similarly irrefutable in its eminence.
Neither American, wrestlers, nor in fact a group as the name might suggest, it's the project of an evasive Missouri-based Scotsman whose name thus far eludes us, taking that oh-so à la mode route of letting the music do the talking.
Good job the tunes sure talk then – serene hits to the heartstring punching through an affable haze of production, sparkling arpeggios of chipped guitar and a gregarious vocal that's just the right side of detached being the order of the day.
The brand-new Kelly is entrancing in its swirls of soft and spiky guitars with a spine of pneumatic drums, but it's the slightly earlier 8-track tones of Can Do No Wrong's propulsive jangle that's our personal favourite.
More direct in their assaults are California's Froth, who marry careening eruptions of guitar with scuzzy production and a sumptuously unsavoury slacker-rock profile to reel it all in.
They're adepter than most at upholding their aesthetic, yet beneath a cavalier exterior lies extraordinary capacity for variation – one to suggest a deftness for their craft that their textures might not betray.
The scurrilous shoegaze stomp of Saccharine Sunshine for example is a faultless collision of swaggering vocals and relentless, impulsive guitars, while Distant Ties leans back on Ariel Pink organs, a smattering of Frank Zappa freakout and an evocative anti-nostalgia in it's tone.
Postcard Radio impresses on its own grounds as a volcanic slacker-cult classic in the making in its catalysmic pile-up of fuming guitars that, though incredible, is just a cog among many in one of the USA's most exciting new rock 'n' roll prospects.
Comments
comments