Carefree teenagers CANVAS put their worries of adulthood on the back-burner with this ecstatic opening blast, Getintothis' Peter Guy reflects on their ebullient excellence.
In no particular order, this week I have had to:
1) Take two trips to Home Bargains. One: to buy a light bulb. Two: to return said light bulb as it was the incorrect type and replace with correct type of light bulb.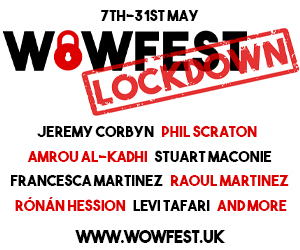 2) Apply £9 suede protector to my Clarks Originals Jinks as it was supposedly going to be sunny and then it pissed down.
3) Return home hurriedly, before leaving to work in the morning, as I forgot to take the bins out. Before applying aforementioned suede protector as it had started raining.
4) Reset the fuse box in my home after blowing a circuit due to using an incorrect light bulb.
5) Make a round of brews for work colleagues. Seriously. Life is hard.
These five menial, yet ever-so-slightly-crucial elements to my everyday life would mean absolute jack shit to the Liverpool lads in CANVAS.
Why? Because they're all about 12-years-old.
I'm fibbing, they're slightly older. But not much.
And on opening single Growing Up they proudly declare their fear, anxiety and simultaneous excitement at the prospect of adulthood. 'We'll grow moustaches and we'll go the pub, we'll have a laugh yeah it should be fun,' they impart with all the naivete of a giddy lamb skipping around a plush meadow as (out of sight) reality sharpens it's carving knife and readies the mint sauce.
It's this swaggering nonchalance, married to choppy guitar hooks and summer-pop percussion which makes Growing Up such a euphoric blast – so much so it's raked up a quite staggering FIFTY EIGHT THOUSAND plays on their SoundCloud page. Yep, 58,000 plays.
Having honed their sound under original moniker Bunkbed, the quartet have played a series of gigs, most notably alongside Nothing But Thieves at the Arts Club, before working on their debut release at Liverpool's Whitewood Recording Studio.
What's next? Who knows, they've not even set up a Facebook page yet. Probably too busy growing that moustache. Time's most definitely on their side.
UPDATE:
Just in!
Following their mini showcase at Liverpool Sound City, the band have dropped their debut video to Growing Up. News greeted Getintothis HQ with the accompanying note:
"We wanted it to be personal and honest – so the band made it themselves. They shot it on an old handycam because the footage has quite a nostalgic feel to it and reminds them of old family home-movies and also of when they used to film each other skateboarding when they were younger. The video was mostly shot in one-day, so i guess its sort of like a day in the life of CANVAS as a band!"
How lovely, take a look.
Comments
comments