With the Infamous Mobb Deep celebrating its 20th anniversary, one of the world's most heavy-hitting hip hop crews descend of Liverpool's O2 Academy, Getintothis Zac Jones reflects on their impact.
Few artists have had a more turbulent career than Havoc and Prodigy.
Mobb Deep may be one of the more famous names floated around the world of hip-hop but it isn't a name that triumphed through SoundCloud hits and or Twitter followers.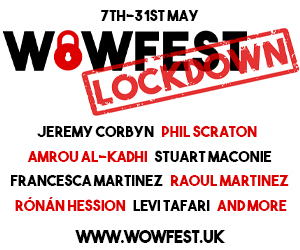 Mobb Deep is a name that earned its reputation through graft, controversy and the east versus west coast rivalry. If the phrase 'It isn't worth doing unless someone somewhere resents you for doing it' spoken by the late Terry Pratchett is true, then Mobb Deep are onto a winner.
Few artists can say that Nas, Snoop Dogg, Tupac and Jay-Z have been on the wrong end of heavy-hitting lyrical assaults, yet Mobb Deep have not only held their own but mounted serious psychological blows to their contemporaries along the way.
Their take on hip-hop took sonic and lyrical hardcore to new heavier levels. With The Infamous Mobb Deep celebrating it's 20th anniversary in 2015, it's easy to forget the violent world it was born from.
In an age when middle class teenagers rap about the underworld of crime from the safety of their home studio, Mobb Deep were surrounded by a very real, oppressive and chaotic world.
Hip-hop has been blamed, shamed and blamed again, among a wave of school shootings, violent crimes and murders, yet few people ever give a second thought to its sociological history. The worlds that Mobb Depp and N.W.A. have emerged from may have been on opposite sides of the country but they shared much in terms of political and economic oppression.
White America ran terrified of an angry, intelligent, and critical music scene rising from the suburbs; demonising the music and scapegoating the artists.
These artists weren't encouraging the violence, they were the narrators to it. This fear of hip-hop, and fear of the violence embodied within tracks like Survival of the Fittest is the same fear that arose with the punk scene, the same fear that led Marilyn Manson to be blamed for Columbine and Slipknot for the South African school shooting.
Mobb Deep touched a nerve much deeper than on just a musical one. They were part of the most empowering musical movement since the first wave punk in the 70s. They put popular music in the hands of the average citizen, of people whose only options where minimum wage or prison, and made them not just wealthy, but cultural icons.
Joining Mobb Deep for a special hometown gathering are No Fakin DJs and DJ 2 Kind plus the L100 Liverpool Cypher featuring Beyond Average, Jamie Broad, 4TuneTella, Tony Broke, Figure Flows, GBM, Prefects & MAL, Rico, C-Two, Rasta Child and Aydoe.
Mobb Deep play Liverpool O2 Academy on Friday May 8.
Comments
comments