Bringing up the average age at the Echo Arena, Getintothis' Emma Walsh is bewitched by Nicki Minaj and left bewildered by her young fanbase.
This writer has always liked to think she's still pretty hip and down with the kids, however turning up to the Echo Arena for Nicki Minaj's Pinkprint tour in a woolly jumper put that assumption well and truly out to pasture. Forget Ladies Day, the Echo saw more big hair, big heels and short skirts than Aintree could ever dream of.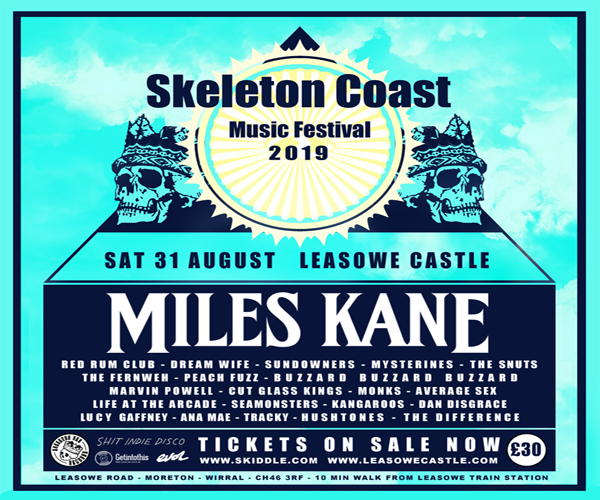 And it wasn't just the style on show that made us feel a little 'past it'. Never before have the younger generation seemed more alien. Trey Songz, a Grammy Award winning phenomenon who has so far passed us by in life, had the crowd suitably lukewarm by the time we arrived, but any memory of his performance was immediately surpassed by a spectacle in the audience from a pigtailed pre-teen who indulged in her 15 minutes of fame.
Bouncing to her feet as Taylor Swift's Shake it Off came on, the young lady, sporting a baggy Minaj t-shirt, sang along and acted out the entire song as enthusiastically as most of us probably have with a hairbrush in the privacy of our own bedrooms. While we looked on adoringly at the charming innocence of youth, the three lambs dressed as mutton beside us, apparently set on poisoning everyone in the vicinity with their rank pound shop perfume, sniggered at the wanton display of gaiety.
And they weren't the only ones, our bright young thing was catching the attention everyone who looked up from their smartphone long enough to take in their surroundings. But oh, how quickly the Mean Girls to our right changed their tune when they realised they were witnessing a potential Snapchat sensation. It really is incredible how quickly something so seemingly insignificant can become the focal point of every camera-phone in the room. And the Echo Arena is a BIG room.
Having sat down at the end of the song, the crowd cried for an encore from our unknown starlet, and geed on by public support she went all out for the next track, rallying the crowd and, God forbid, twerking. Perhaps we really are showing our age but there does still seem to be something rather uncomfortable about an arena of people filming a child shaking her ass. Massive lolz though, yeah?
We're under no illusion that this kid didn't know what she was doing, the week before a young boy made the whole internet giggle when he cried on stage and found himself pressed against Minaj's bosom. This kid had done her homework and she was getting the audience on side early ahead of the inevitable call for fans to go on stage. To be honest, she should have been given Trey Songz support slot for the rest of the tour if you ask us, or at least a run at Butlins. Lucky she was there really since Minaj was keeping everyone waiting.
When Nicki Minaj finally did take to the stage it was to a raucous welcome and again we were left gob smacked by just how much the concert-going experience has changed since our own careless youth. The entire arena was lit up by the white glow of mobile phones all held aloft to capture the precious moments people were determined to relive, or perhaps more accurately, to live for the first time, secondhand, on the train home later.
Ironically, in one of Minaj's opening songs All Things Go, the line goes "Cherish these nights, cherish these people. Life is a movie, but there'll never be a sequel". Not so for Generation iPhone.
The opening tunes were a little more soulful and less sexy than you might expect from the Trinidadian star, but Minaj has always been fond of challenging preconceptions. The presence of a nimble, tattooed ballerina on stage was an enlightening reminder of the poetry behind all the spitting and flow of hip hop. Draped in black lace Nicki Minaj appeared to be in mourning, perhaps, like us, for the end of civilisation as we knew it, but it wasn't long until the matronly attire gave way to fishnets and leotards and the ballerina returned with company in full frontal gyrating.
Satisfying everyone's preconceptions then, Minaj delivered one of the sexiest on stage performances the world has seen outside of Amsterdam, including Feeling Myself, Beez in the Trap and the ever contentious, ever catchy, Anaconda. It was a display raunchy enough to again set our ageing conscious on edge as we became startling aware of the disparity between the R18 show and the PG audience. For us, Minaj has proven to be an honourable heroine but just what impression she was having the more impressionable were not quite sure.
Although it was reassuring to see, even in the full flow of an energetic dance, Minaj watched carefully as a frazzled young fan was lifted over the barricades.
Revelling in the adoration of the audience Minaj told us Pinkprint was "her most personal album yet" but she was clearly keen to keep her longest serving fans pleased too going right back to her mixtapes and seemed genuinely surprised by how many people could match her word for word. There was of course a competitive element as Minaj was vetting the crowd to find two lucky superfans to join her on stage. Queue screams and pointing gestures around our pigtailed superstar stage left.
But alas it was not to be and two other people who we had not emotionally invested in graced the stage, one very blandly, the other very energetically. Energetic Josh did enlighten Minaj on what a Scouse accent actually sounded like after she'd tried, and failed, to charm the audience with a generic RP pitch she believed to be local. She'd clearly avoided any actually Scousers up until her on stage encounter. All in all, we were happier when it was all over and the spotlight was back on Nicki and her biggest asset, her voice.
Returning after a brief interval in a bright pink ball gown, Minaj delivered a stunning, more serene performance alongside a pianist, with Save Me and the beautiful Marilyn Monroe. 
But these were not the tracks that sold tickets and put bums on seats – not that many bums remained on seats for longer than a song intro. The finale was all about the big hitters. Pound the Alarm, The Night is Still Young, and Superbass had the bleachers creaking under the vigour of youthful enthusiasm. It was a shame, though not a surprise, that the very young audience and their chaperones had to begin heading for the exit and the train home before Minaj could deliver her spectacular finale.
Ahead of the confetti and strobe that was to accompany the Starships climax of the night, Nicki made a heartfelt plea to her fledgling fanbase to be true to themselves, an appeal that left us in no doubt of the singer's inspiring influence on the pre-teens and tots making their way towards the exits.
Comments
comments