In the latest edition of his weekly new music round-up, Getintothis' Patrick Clarke finds the return of New York cool, California's most indefinable new group and Denmark's finest noise-poppers.
It's been a while since we heard the cool side of New York rear it's knowingly ruffled mop above the parapet. Though of course the state will always have its leading lights – previous Unknown Pleasures featurees such as searing noise-rockers False-Heads and elegant dream-poppers Pop & Obachan, for example – it's also had a tradition to uphold of suave-yet-gritty guitar-pop at the threshold of what's stylish.
Brooklyn's The Britanys are an early hint at potential heirs apparent to a line of succession running from CBGB to The Strokes at the head of East Coast guitar chic, whose latest single Want to Be carves out a melodically slick but texturally lo-fi hint at their prospective heights. Laden with immediacy from the hooks of uncomplicated, uncompromising guitars and a sharp, androgynous sneer of attitudinal vocals, it's as worthy an effort as they come.
Over on America's other coast, meanwhile, Oakland, California outfit Bells Atlas have unveiled something entirely more diverse in Bling, which finds such variety in influence it defies categorisation. The most obvious straw to grasp at for definition would be Tune-Yards, and there's more than a hint of Ms. Garbus in unpredictable turns of layered rhythm and Sandra Lawson-Ndu's leaps of vocal.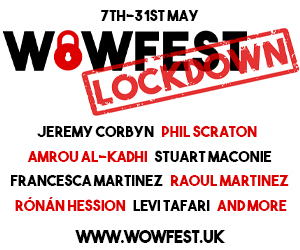 Yet to cast the four-piece off as mere copycats would be a little lazy, for while it's in the aforementioned New Englander that they find their closest contemporary, there's enough intriguing idiosyncrasy on the track for the group to find a methodology of their own. From sparkles of electronica, touches of afrobeat polyrhythms and a rich, warm and understated vocal from Lawson-Ndu, it's an inviting listen to inspire many a return.
Lastly, Lowly of Aarhus, Denmark have a fascinating musical twist of their own on new track Fire, a considerable punch of bright, powerpop backing and bursts of noise lent extra clout by a towering, resonant vocal. Self-defined as noise-pop, of their material thus far it drifts the most towards the latter, from the clean jabs of ABBA-esque (as big a compliment as it gets) piano to glittery hooks of descending synth lending a spine of slick, deliberate craftsmanship.
From the thumps of propulsive rhythm and sweep of the vocals it's quite clear the band have more on their mind than mere melodics, and what hits home above all is the sheer scope of the group at their most gloriously gritty. Earlier efforts like the equally-excellent Zero  and Forward exhibit swarming attacks of aesthetic more powerfully still, and it's not hard to imagine something quite considerable indeed when the group hit a more extended stride on full LP
Comments
comments