ABBA's eponymous third album turns forty this week. Getintothis' Will Neville revisits its key role in their career, and rationalises that its impact can still be felt today.
A-Ha, Alphabeat, Tina Dico, Kings Of Convenience, Roxette, Ace Of Base, The Wannadies, The Cardigans, Björk and Sigur Rós.
Would any of these acts have broken through to the UK national consciousness without the ground-breaking behemoth that was ABBA? Before the Swedish foursome, Nordic (or really even any kind of European) acts were merely a novelty at best, with none being chart mainstays.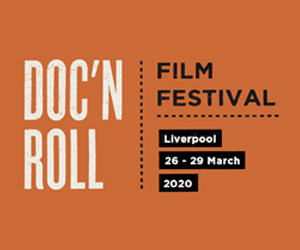 Just imagine a world where previous Eurovision winners Vicky Leandros from Greece (1972) and France's Anne-Marie David (1973), had gone on to be multi-million selling artists in English-speaking countries around the globe.
That puts into context what ABBA went on to do, selling nearly 400 million records to date after their breakthrough with Waterloo in 1974, and continuing to live on in the hearts of music lovers world-wide, through their own records, cover versions by bands such as Erasure and Blancmange, and the huge success of the Mamma Mia! film and stage show.
This writer used to look on ABBA as something of a guilty pleasure back in the 1990's, when it seemed much more acceptable among the "hip" and "cool" (not that I was either) to like them somewhat ironically rather than whole-heartedly, but times have moved on such that there is no need for anyone to feel remotely guilty about loving their perfect pop. It's true that they were more of a singles band than one that produced ground-breaking classic albums, but when singles are as gloriously life-affirming as theirs, that is certainly not to be sniffed at.
ABBA was actually their third album, and the second to be released internationally, on 21st April 1975. However, this was the platter that established Agnetha, Anni-Frid, Benny and Björn as something more than just a one-hit Europop wonder (though what a hit Waterloo was!). Without the success of this album, and the classic hit singles included on it, it is quite possible that ABBA would have remained as a band treasured only on home turf, and a mere footnote in international musical history.
The album kicks off with the sublime Mamma Mia, with its intriguing marimba sound and sibilant "s" in the line "how can I resist you" immediately reminding listeners that they're not singing in their native language. This was the last song recorded for the album but was quickly identified as the killer opener, launching full-on ABBAmania in Australia as it topped the chart there for ten weeks. This Antipodean success inspired Epic Records to promote the band more heavily in the UK, with Mamma Mia going on to replace Queen's Bohemian Rhapsody as #1 in the singles chart in January 1976.
With much of the Getintothis team being indie kids at heart, second song Hey, Hey Helen first came to our attention via Lush's echoing 1990 cover version, recorded for an abandoned anti-poll tax album and featuring on their Gala compilation, but the original features a surprisingly crunchy guitar riff. The band's versatility is further shown by the lovers' rock of Tropical Loveland.
S.O.S. follows with its grand sound and great lead vocals by Agnetha Fältskog. This was the third single released in the UK, becoming another top ten smash, and even hitting #15 in the USA. ABBA's huge success down under was shown when this replaced Mamma Mia at number one, giving them fourteen weeks at the top in a row. This tune has been claimed by such luminaries as John Lennon, Pete Townshend and Ray Davies as one of their favourite pop songs. Its riff and chorus can be heard in Sex Pistols' Pretty Vacant, while I first enjoyed it through another indie cover, this time from a 1992 John Peel session by lurchers Th' Faith Healers.
After the gently funky Man In The Middle, side one closes with the uber-Eurovision Bang-A-Boomerang, a song originally put forward for a contest to select a Swedish entry for the Euro jamboree, although it only managed to finish third.
The second single from the album kicks off the reverse side of the LP, but I Do, I Do, I Do, I Do, I Do only just scraped the Top 40 in the UK, although it became their first chart-topper in Australia. This schlager-inspired tune with some cheesy alto sax has of course become a massive wedding favourite, driven by the huge success of the film Muriel's Wedding.
Björn Ulvaeus then sings the glam Rock Me, before the album hits a bit of a lull with the ELO-esque cod classical instrumental Intermezzo No. 1 and the balladic I've Been Waiting For You. The closing So Long ends things with more of a bang. This was actually the first 7" released in the UK, apparently chosen as it had the same kind of up tempo beat as Waterloo, but it failed to chart.
The album peaked at number thirteen in the UK and was unsurprisingly a massive hit in Australia, hitting number one, sandwiched between Rod Stewart's Atlantic Crossing and Desire by Bob Dylan at the top of the pile. It also hit the top spot in their homeland, and other countries such as Norway, Poland and Zimbabwe, but only crept up to #174 in the USA.
The Swedish foursome then went into overdrive after this album as the hits kept on coming, with a classic four-in-a-row as Fernando was followed by Dancing Queen, Money, Money, Money and Knowing Me, Knowing You, with the last three all featuring on 1976's Arrival. ABBA well and truly took off with the eponymous album, and remain well loved by all generations of pop lovers, from those "too old" for the charts when they were first around to the kids of today.
Comments
comments