Swaggering into Studio 2, Crocodiles make their Liverpool return, Getintothis' Catherine McNamara meanwhile ventures out into the city for her baptism of fire.
It's only Getintothis' second day after moving to Liverpool, our first night out in a city famous for its musicians, and we're holed up in Studio 2 ready to absorb a band we've never heard of – yet have a lot to live up to. We doubt Crocodiles felt the pressure.
Arriving earlier than half the staff and supporting acts, we took a seat at the back and watched as the soundcheck became a gig in its own right. They seemed to have done this before; working so efficiently together it was almost too professional. They don't so much play rock & roll as administer the exact dosage at regular times.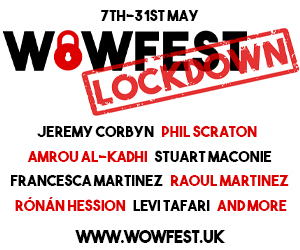 Wanting to kick off the night without risk of anyone getting there, Liverpool-natives Del Florida delivered just the right blend of funk and modern rock to make themselves contenders as our new favourite band with just their first run through of a song we could only assume was called Fuckyeahjazzbass (Little People).
On record, the contrast between heavy instrumentals and lighter vocals could work well but their live display didn't do them justice, with front woman Leela Dawson all but drowned out. But when the vocals rose above the noise, she moved seamlessly through soft, angelic high notes to fast-paced yelps, creating a mix of attitude with the ethereal. Okay, now Crocodiles had something to live up to.
The Tourist Board brought to the stage interesting lyrics amidst an otherwise over-the-counter indie rock set. With what by this point resembled a crowd standing stiff, there was some life in their set; maybe a little interaction would do them some good. Of course, they then had to reveal this was the first ever gig. They were nervous and adorable. Now we just felt a little mean. Something was off in the way the lead and backing vocals worked together – in that they didn't – but there was enough promise to suggest that while this is very much early days there's something to build on.
Beginning with zero introduction, the next band brought to mind the squalls of Joy Division before finally introducing themselves through the murky din – murmurs from the back suggested we weren't the only ones who couldn't catch the name of anything, either as Carl or Calm or Carbon went on to play Bonfires and Danger, recalling something of The Arctic Monkeys. We won't comment on the gyrating. You should experience that for yourself.
At last, Brandon Welchez led Crocodiles out onto the stage in chronic punk rocker stance and jeans skinnier than Russell Brand. A flawless set, they brought an energy to put their supporting acts to shame, though the audience didn't quite know what to do with them. "I can't believe people are sitting," said the die-hard Crocodiles fan next to us.
Songs bled into each other with Cockroach (kindly and amusingly dedicated to the aforementioned diehard fan) as we headed to the bar – instigated the first bit of drinking on the job. Away from the intensity in the faces of both bassist and drummer, focus is drawn to Charles Rowell, somewhere between playing, dancing with and making love to his guitar. He didn't seem to notice we were there, which was wonderful; to see musicians lost in the music, not obsessing over every perfect note.
And then we lost interest in trying to catch song titles and finer details; we were just in a city, watching a rock band, enjoying the show. You can try to resist Crocodiles to begin with, but the energy will pull you in, as we bob our head around to see everyone else bobbing back.
The highlight of the night – and we mean this as complimentary as possible – was the way the band left the stage. They just fucking left the stage. One after another, they abandoned their instruments as the final song still hinged on being over. No 'thank yous', no 'goodnights'. Were they taking a break? Were they coming back?
They left us with an abrupt feeling of, is that it? That was it.
Photos by Getintothis' Nathalie Saleh:
Comments
comments