Following the release of their latest single, Getintothis' Matthew Wood looks ahead to the Milk's Arts Club Date.
Born out of primary school chums residing in Wickford with very little to do other than watch their favourite record stores become coffee shops and sniff out the next hefty weed baggy, The Milk now boast an impressive first album, an undying fan in the form of James Buckley (The Inbetweeners) and a sound that digs deep into the roots of many a musical masterclass. The quartet embark on a UK tour this October that's set to drench us in enough soul to match the number of guzzled pints, including a date at the Arts Club on October 25.
Their Soundcloud currently houses their sitar laden new single No Interruptions and its smooth, soulful sidekick Deliver Me. The former is a huge track that stirs and rumbles from the off with a pounding bass drum and the rich, warm ringing of the sitar. The track then splashes into a neat, shuffling beat while Rick Nunn's first-rate vocals rise passionately with a charming, homegrown roughness that glimmers with elements of the likes of Paolo Nutini, who undoubtedly boasts one of the best voices in the business.
Deliver Me is perhaps less adventurous and simplistic, but it's happy this way. A mellow groove saunters with riffs in hand, tossing them into the mix as and when it pleases giving the track a real free-flowing feel. The track then ascends without crescendo, simply falling back into its steady, soulful stroll. A pleasant, breezy affair.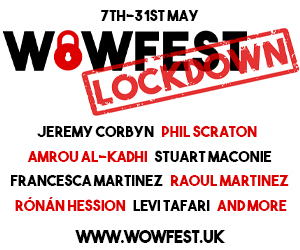 Catch The Milk on October 25 at Arts Club, tickets available here.
Comments
comments