With emotions, errors, humour and spontaneity, Getintothis' Mark Greenwood finds joy in repetition with Beak> at the Kazimier. 
Getintothis make their way into the city centre via the train tonight. The journey in itself brings a series of repetitions stamped and branded in the form of printed tickets, train tracks, the modular arrangement of seats and escalators that transport the body through a number of capillaries and interconnections, eventually arriving into a network of streets and serial structures that describe the city as giant, mechanical concept.
AGP or Andrew Gordon Parry stalks the garden of the Kazimier, lighting and smoking cigarettes efficiently, his long frame obviously anxious and suspended within a cycle of pre-gig excitement. However, his obvious nervousness vanishes as he appears on stage. The gig feels informal and immediate as Parry shifts through a series of ambient soundscapes, adding his evocative and mesmerising vocals. Any arguments, around ideas of performance, in relation to electronic music are dispensed with as Parry unsettles his audience with a series of antagonistic stares and stances. The music is lush, meditative and punctuated with irregular rhythms, while remaining raw and compelling. Parry makes no attempt to conceal the logistics of his production, instructing sound men and revealing his sound sources throughout the show. It's a strong and honest performance and Parry is an intriguing musician.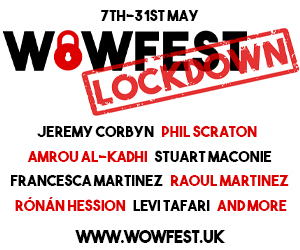 James Binary is guided by an assemblage of gloomy beats and retro-synth riffs that effectively permeate consciousness, engaging the mind and body in a strange, post-minimalist euphoria. Assisted by sublime visuals, Binary's overall utterance manifests as dark and mysterious, carefully guiding astral bodies through a series of precarious stellar storms. The set is precise, cohesive and stacked with audio surprises, affirming Binary as an intelligent technician, fastidiously perfecting his craft.
Beak> are as impressive as ever, exploring repetition through a variety of musical modes; snappy bass lines, tidy, metronomic drums and synth drones, coloured with eerie monastic chants. The set is tight despite the band allegedly not playing for a while, though the occasional meanderings that threaten to break their hypnotic powers are welcome and exhilarating.
The band are on form, supremely blending krautrock sensibilities within a DIY approach and production wise the band are spot on with a bass sound that fuzzes and thuds in all the right places. To Getintothis, it is obvious that Beak> remain intrepid innovators at odds with an army of impersonators happy to hijack the predictable psych-rock bandwagon.
"I want to be a machine", proclaimed Andy Warhol in 1963 and it's no surprise that artists and musicians have responded to ideas of repetition and assemblage in a number of ways since then. After all our lives are filled and bombarded with repeated images, drives and desires. One might say that the whole of existence is a Sisyphean nightmare, and endless loop that recuperates and sustains a series of futile scenarios.
However, the musicians on show tonight, each heavily flirting with forms of technology, appear to be acknowledging more human aspects of production, where emotions, errors, humour and spontaneity add a series of beguiling twists and turns to the notion of 'live' performance. "We want to be human" may be a more fitting mantra fifty years in the context of tonight's efforts.
Photographs by Getintothis' Martin Saleh
Comments
comments