Getintothis' Ste Knight immersed himself in Peach's 4th Birthday celebrations at The Garage, with Carlo Lio, Nicole Moudaber and more on the decks it proved to be a truly mega night.
Liverpool's dance scene has enjoyed plenty of success of late, attracting many a big act to the city to play at one of its burgeoning techno nights. One such venue which has contributed tremendously to this triumph is The Garage.
Based in the Baltic Triangle area of the city centre – which has enjoyed quite the renaissance over the past couple of years in particular, with bars and clubs seemingly appearing out of nowhere like Mr Benn – The Garage has hosted numerous outstanding DJ's and producers including the likes of Nick Warren, Hernan Cattaneo and Paco Osuna.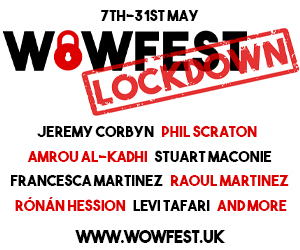 The fun doesn't stop there either – July saw Peach Promotions hosting a secretly located Igloo party, with Alex Costa and Reset Robot in the booth.
This bank holiday weekend, however, the organisers of the event (headed by promoter and resident DJ Kev Odger) have really pulled a rabbit out of the hat for their 4th Birthday by bringing wheel greasers Carlo Lio and Nicole Moudaber to the decks.
The anticipation for the night was apparent from the minute we entered the venue.  Mike Davidson was warming up in his own inimitable fashion, getting the crowd limbered up for the night ahead. Phil Odger threw down next in the techy manner to which we have all become accustomed.
Kev Odger as always played a beast of a set which was overflowing with bangers of the techno variety. The main guy at Peach/The Garage always fills the room with electricity and this occasion was no exception.
Mood Records head honcho Nicole Moudaber is well known for her deep, emotive techno sets and tonight there was no disappointment as she provided just that. Her label has enjoyed a somewhat meteroic rise and it's not difficult to see why. Her skills as a DJ are awe inspiring, flitting easily from dark, growling, ominous sounds to euphoric peak time techno in an instant. These are qualities that are easily transferable to the studio, and her productions are testament to this. She played out an outstanding set, make no bones about it.
Carlo Lio was also a real treat for the earbuds. The Canadian Rawthentic boss' recent EP Escobar is a sublime tech-house affair, and he reflects this ethos when he's behind the decks. His DJ performances are a journey – they tell a story – and yet they are capable of getting even the most staunch chin-stroker throwing power moves like some sort of maniac. His set was emotive and captivating, and act as a channel through which Carlo can convey his passion for music to the listener.
Nicole and Carlo went back to back for a game of DJ top trumps and their prowess on the decks combined like the DJing version of Power Rangers' Megazord. They were relentless and unstoppable and truly brilliant.
Needless to say Kev and the rest of the Peach crew did an excellent job of making sure we were all well serviced once we rolled out of The Garage. Bring on the next Peach Igloo event with Guy J taking the reins!
Comments
comments