In his latest Singles Club Getintothis' Matthew Wood offers up a psychedelic medley, featuring Pokemon-inspired soundscapes, traffic-induced techno and a glittery snippet from the mind of a recovering addict. 
The Vryll Society – Air – Single of the Week
There's a wave of the hottest up and coming psychedelia about to hit the UK in October; it's here to warp your brains cells, batter your bones and tantalise your senses. Liverpool's finest The Vryll Society can do no wrong and their upcoming tour will no doubt propel them further into the stratosphere.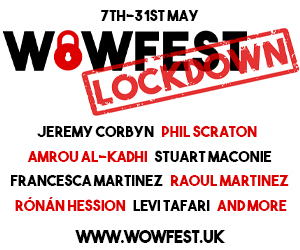 Their latest single, Air shimmers relentlessly throughout with a charisma that recalls Pink Floyd and the confidence of The Verve. Complete with the slickest of psych bass riffs and a solo that soothes the soul, it's a formidable formula that's ensuring the five-piece leave numerous psych acts in their wake.
King Gizzard and the Lizard Wizard – Trap Door
Boasting one of the most unique sounds in music today, Melbourne's King Gizzard squeeze all their wonderful wackiness into this short, racing track.
A mere 2 minutes 38 seconds long, they've traded their relentless 10 minute jams for something more succinct. While earlier tracks were more like a psychedelic exhibition, Trap Door is a drop on the tongue, a smidgen, yet no less impressive. Vocals drift between a chant that wouldn't sound out of place in David Bowie's Labyrinth and a sweet, sibilant Devendra Barnhart-esque waver. Delightfully strange.
The Night Cafe – Addicted
Formally known as Canvas, some of you may remember their debut track Growing Up, and with 305,000 plays on Soundcloud, it was never going to be an easy one to follow.
It boasts that youthful charm that came in abundance with their earlier tune; vocals shimmer with clarity, held afloat by warm guitar twangs and the simplest, yet undeniably effective drum fills and hi-hat patters.
Perhaps not as addictive as Growing Up, but keep an eye on that play count, it may just prove me wrong.
Yacht – L.A. Plays Itself
An admirable attempt to lessen the blow of surging prices of Uber taxis during traffic jams, Portland's synth-pop duo YACHT bring their latest single to L.A. dwellers, exclusively streaming the video when demand for Uber taxis raises the cost to passengers.
A complex yet original catch that places their fans interest on a pedestal; "we want to play it for you when you need it most."
An irresistibly catchy myriad of sounds, with a juicy synth riff at the forefront, it's a track that without doubt will help forget your traffic jam woes for 3 minutes at least. Whether you're sweltering beneath the palm trees in L.A. or dozing off along Smithdown give this one a spin.
Tindersticks – We Are Dreamers
There's a sense of foreboding with this one, accompanied by a interpretive short film (this one directed by Brazilian Gabriel Sanna) it grapples with your attention.
Never before had I watched a dump truck so intently, but the sheer emotion screaming from the track had me hooked. The lyric 'We are dreamers' resounds almost painfully throughout while mesmeric percussion loops around your head.
Tindersticks deserve your attention, and while not perhaps one to accompany a traffic jam, it is a deep ponderous track for us to to mull over. Better still, there's a whole album with video accompaniment in the works.
The Waiting Room is out January 22 2016.
YVETTE – Calm and Content
It's almost as if Drenge, No Age and a malfunctioning printer were all thrown into a dark room together and the only way out was to create the most chaotic song imaginable; then Lightning Bolt joined the party too.
About as far from calm and content as you can get, it's one your neighbours won't thank you for, but there's a vast degree of talent in being able to turn such raucousness into something that's had them dubbed as 'The best noise band in Brooklyn'.
YVETTE'S noise is heading your way, and you better prepare yourself. #GODMODE
Goddamn Nobody – Hit The Ceiling
A jangly number that hints of Falmouth's sea breeze, with a surf feel that's a subtle nod to The Growlers and Girls. They resist temptation to stray too far from home, retaining a distinctly British sound; a band proud of their roots.
There's a realism to the track, 'this life could take some getting used to' and 'we took a lot of shit so we're heading underground' are musings on real life that strike a chord with many, and their newly polished sound ensures we hear the message in the musings.
They've a mini album titled No Lust For Life for you to get stuck into, and it's free to download here.  
DIIV – Dopamine
If there's a band to accompany a solo skate/cycle home then DIIV are that band. Their high energy, haze laden tracks, absolutely drenched in delay, come with a kick that subliminally screams 'GO!' and 'FASTER'.
Dopamine is their latest outing and is no exception, the opening 10 seconds sounds like it's ripped straight from Sonic Youth's Daydream Nation before Zachary Cole Smith's vocals drift like exhaled smoke into the mix – 'got so high I finally felt like myself' he professes dreamily.
Dopamine may have come a little too late for our pathetic British summer, yet it is a shimmering track, a capsule of sunlight for a drizzly day.
Dan Friel – Life
As great as the Pokemon game soundtracks are, I can't help but feel that a dose of Dan Friel, while your level 38 Machoke hurls rocks at a level 59 Haunter and fails to do any damage at all, would make for an moment of intensity magnified by a million.
Friel's soundscapes are playful, melodic, but at the same time they roar with a depth and fury that has earned him slots with huge DIY acts such as Fuck Buttons, Titus Andronicus and Dan Deacon.
He has two UK shows on Wed 25th Nov at the Brudenell Social Club (Leeds) and Thu 26th Nov 26th at the Electric Ballroom (London). With support from Lightning Bolt in Leeds and OM in London, they're bound to be mind altering shows.
Låpsley – Hurt Me
Tipped as 'one to watch' by our very own GIT Awards, Låpsley brings us contemplative echoes from her latest single Hurt Me.
 At first submerging us into her distinct brand of hip hop infused electronica with slick 80's click beats and elegantly place piano chords, we are then struck by her melancholy side, lyrics dripping, aching with emotion. 
Heart-wrenching, yet undeniably catchy.
SLAYER – REPENTLESS
With a star-studded, albeit blood soaked cast, SLAYER'S latest is one to avoid before lunch. Throats are slit excruciatingly slowly, beatings are dished out  and iconic villain Danny Trejo (Heat, Desperado) pounds a blade ruthlessly into a coppers' chest.
Undoubtedly there was to be an uncertainty surrounding the return of the thrash metal kings, since the death of Jeff Hanneman and numerous lineup alterations. SLAYER are refusing to let this phase them, however, and they're out to prove that they're a ferocious as ever.
Repentless is chaotic, brutal, and everything you'd expect from a SLAYER track, yet it lacks the originality found in earlier albums (Reign in Blood, Master of Puppets) and is all too straightforward to go beyond the mosh pit/prison yard and secure itself in thrash metal history.
Royzy (feat Miss Stylie, Lozinky and CPN) – Cupid To Catch Ye
Liverpool based rapper Royzy roams some familiar merseyside spots with Miss Stylie, Lozinky and CPN complete with Air Max, wheelies and a brolly to keep the drizzle off.
If doffing one's hat was still a cultural signifier, there's no doubt that any of us that own a NY Yankees cap would be tipping ours towards Royzy and his cronies for providing such a quality hook and some truly homegrown hip hop… 'the streets are tough'.
Comments
comments