As his weekly new music round-up reaches its half-century, Getintothis' Patrick Clarke marks the milestone with two of the week's most incredible videos and an assault of bracing Brooklyn post-punk.
Grandiosely lavish yet heart-wrenchingly tender, Seattle singer-songwriter Kirt Debique thrives on the peaks of juxtaposition on opulently emotive new single Tell Me How You Know, and under the directorial helm of Neil Ferron so too do its accompanying visuals.
On the one hand the video packs a remarkably poignant punch, a stylised tale of romantic obliteration backed with tormenting scenes of graphic hyperviolence delivered with stark, uncomfortable candour, yet on the other sees a crescendo in obscure surrealism as its cast, humanoid aliens with gems in their oversized heads, swap minds and set one another on fire for the sake of an unborn baby.
It's a masterfully shot piece, straddling the boundaries of the fantastic without losing its anchor of essential humanity, though ultimately it's Debique's music that truly holds the balance, weaving the web of imagery thanks to a seizing low vocal that straddles warmth and detachment with prodigious poise and an instrumental both restrained and expressive in its passion.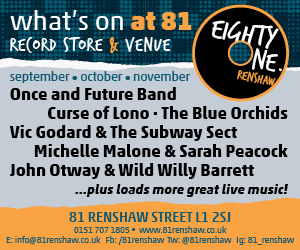 Another of the musical week's most stunning visuals, the monochrome noir of Thayer Sarrano's new video Shaky, cut from her new album of the same name, is a fitting complement to the singer's sultry slides and drives of foreboding alt-Americana.
Sarrano owns every frame in startling white against a shadowy milieu, armed with a voice that boasts a confidence and presence far beyond its years and backed by a cinematic musical sweep that lies somewhere between the sumptuous Southern Gothic of the True Detective soundtrack and a more substantial Lana Del Rey.
Brooklyn foursome Grassfight, finally, succeed in their own right thanks to simmering semi-volatility on new single Please Don't Tell. Opening on a shuddering note of wonky post-punk, they hit a thudding detachment akin to an analogue LCD Soundsystem as lo-fi loops of drum and buried jabs of keys maze their way amongst Nathan Forster's New York vocal drawl.
Though Forster's vocal stays fixed in its beguiling detachment, as the song hits its chorus its instrumental soars in authority as a keyboard-driven swarm of midnight textures careen in a wall-of-sound assault to leave you reeling long after it subsides.
Comments
comments