Getintothis' Shaun Ponsonby looks forward to a celebration of the taste-defying avant garde genius of the late Captain Beefheart's intricate but bonkers music. 
The music of Captain Beefheart will be celebrated at The Kazimier this weekend as his Magic Band take to the stage in Liverpool once again.
What to say about Captain Beefheart & His Magic Band?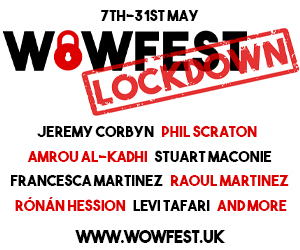 If you've never heard any of the Good Captain's stuff, the likelihood is that you would be in for a shock at first listen. This writer recalls attempting to play 1969's astonishing Trout Mask Replica album for a sibling who happened to be a drummer. Thirty seconds into opener Frownland, he responded with a disgusted "ugh, get it off". Beefheart is perfect for people who don't think that Tom Waits is weird enough.
It can take time to love Captain Beefheart & His Magic Band. It makes you laugh at people who call John & Yoko avant-garde. This is a world all to itself.
The born Don Van Vilet actually grew up with Frank Zappa, and the two enjoyed a fruitful (if unstable) partnership throughout their careers. It was Zappa who released the aforementioned Trout Mask Replica on his Straight label, along with his other groups at the time such as The GTO's and a young group of upstarts called Alice Cooper. Apparently the band recorded the entire album in a single take. If you've ever heard the album, you will understand why this is astonishing.
Sadly, somewhere along the way, Beefheart decided that he wanted more success for his most uncommercial sound. A number of albums in the 70s attempted to change Beefheart to something less likely to make the untrained listener scream and run for the door. However, these albums failed to impress anyone and alienated the fanbase who had grown accustomed to his experimentation (although, we have a soft spot for the title track from Blue Jeans and Moonbeams).
By the early 80s, however, he had returned full force, with the Ice Cream For Crow album, complete with a video that was banned from MTV for being "too weird". This seems to be a common recurrence in Beefheart's history, as a 1970 TV advert for the Lick My Decals Off, Baby was so weird that it frightened the audience and was pulled from rotation.
Following Ice Cream For Crow, Beefheart retired from music and concentrated on his painting. He died in 2010.
Check out our look on some more gigs that have recently taken place at The Kazimier. 
The Magic Band, however, have been touring without him since 2003. One of Beefheart's biggest supporters was John Peel. He referred to Beefheart as one of the few true musical geniuses. He was sceptical about The Magic Band's decision to reform, but was apparently lost for words by the band's incredible performance when he heard them play.
The role they played in bringing Beefheart's music to life is invaluable. Their staggering performances defy everything you are led to believe should be done with music, showing that there are ultimately no rules. Just listen to the intricacy of what they are playing. It's more challenging to both listen to and play than pretty much anything else you could walk into your local record store and buy.
But that's what makes you love it that little bit more. And its perfect for The Kaz.
And remember; a squid eating dough out of a polyethylene bag is fast and bulbous. Got me?
The Magic Band play The Kazimier on Sunday 8th November
Comments
comments