Getintothis' Paul Higham is seduced by Mono Sideboards' new album The Pains Of Being Frank Lamb and looks ahead to their launch show at 81 Renshaw Street.
In what has clearly been a labour of much love, Mono Sideboards debut album is set for imminent release and the band will showcase it in its entirety at an album launch night this coming Saturday at 81 Renshaw Street.
Having been equally impressed and intrigued by early single For Laura, For The Morning at the start of the year we have been looking forward to the new album immensely and it doesn't disappoint. It reveals the similar fractured intimacy and haunting melancholia that so impressed, yet provides a broader sonic palette.
The album adroitly avoids the pitfall so prevalent to music of this type. It doesn't allow itself to become bogged down in the ponderous, displaying enough of a stylistic range to retain the listener's interest and attention. Sure, at the album's heart is confessional, heart-wrenching and emotionally charged acoustic music. Within these tracks is a sense of atmosphere and of space as gentle echoes and subtle reverberative effects add additional layers to the music and enhance it.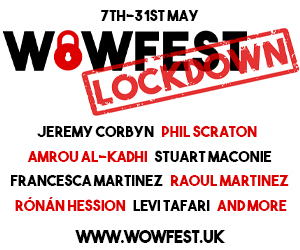 There is a sensitivity to the production that is immediately apparent serving to generate a distinctive and individual sound that envelops the music. It achieves this much like Bon Iver's For Emma, Forever Ago, although doing so without the unnecessary contrivance of an over-embellished self-mythologising back story.
Bon Iver features in our top 50 albums of 2010-2015 – see who else made the cut
The spine of the album is provided by the eight minute behemoth Sun In Our Eyes in which the gentle and beautiful harmonies provided by guest vocalist Kylee Beencke suddenly give way to a fraught and chaotic mid-section before gently being ushered back in. This seems to usher in a change in tempo and a sense of resolution.
Time Goes Backwards for Frank is a more uptempo affair driven by a punchily insistent beat and Kylee Beencke's vocals suggest a sense of redemption, a coming to terms with the past and possible closure. Yet that proves to be short-lived.
Speaker For The Dead thrusts Frank back into a claustrophobically uncertain world. This is a track laced with anxiety and tension; the subtle electronica-inflected soundscapes giving way to a widescreen, almost cinematic vision built with gentle layers to a barely there crescendo. With its subtle sense of restraint, it is beautifully rendered.
Closing numbers Summer Pt2 and Goodnight Frank, and Good Luck provide, if not an altogether happy ending, at least an uplifting one. The issues are not always satisfactorily resolved in the way that Frank might ideally wish but there is a sense of coming to terms with his situation and a resigned acceptance of fate. Therein, it appears, lies the message: make the best of what you have and don't dwell on past failures and what might have been. That way madness lies.
Where the album succeeds is that, while it has a narrative structure, it does not become overbearing. Yes, the music hangs together as a whole and is impeccably paced and well judged allowing Mono Sideboards' artistic vision to shine. However the songs should stand and fall on their own merits and this is an album of very good songs indeed.
The launch party will feature all members who played on the recording of the album including a brass section. Support will be provided by Tiny Little Grandeur and One Crow Sorrow, both of whom feature on the Mono Sideboards album.
The Mono Sideboards play 81 Renshaw Street on Saturday November 28.
Comments
comments