Marking the mid-point of the decade, Getintothis counts down the best albums from 2010-2015. 

Is the album dead? We're always told this is the case, and for a myriad of reasons. National publications like to analyse the hell out of the situation. It's all about Spotify, they say. Why would you listen to an album when you can make a playlist of a bunch of random songs that you like? And then listen to them on shuffle, removing any possible semblance of context that the artist – or even you as the person who compiled the playlist – might have intended?
I was in a friend's car the other day. He was listening to a Paul Simon's self-titled solo album. It's an album I know very well. There I was, bopping along to Mother and Child Reunion, not a care in the world, fully expecting Duncan to follow as usual. But it didn't. Still Crazy After All These Years came on.When the sequences of those albums we love are messed with, it causes a seismic shift inside us that fractures our musical core. That may appear a little hyperbolic, but it is at least jarring. It's happened to you too, admit it. One does not simply listen to Paul Simon on shuffle.
This is why the album will remain a powerful artistic statement. It doesn't matter how many copies an album sells. All that matters is what it means to you; the time and place it takes you to, the journey it takes you on. So we continue to celebrate the album. As we reached the mid-point of the decade, we called upon our best writers to compile the best albums of the decade so far.
The albums in this list have challenged us to think differently. They have lifted us up and beaten us down. They have opened up new worlds of possibility and re-affirmed our beliefs about the world we know. But, most importantly, they have formed part of our soundtrack.
If you want a little taster of these mini-masterpieces, we have joined forces with the enemy to include a Spotify playlist for you to listen to as you read.
Let us know your thoughts on our Getintothis Facebook page or over on our @GetintothisHQ Twitter account. Have we made any glaring omissions? Is there some obscure release we have neglected? Tell us using #GITAlbums, and we'll discover it all together. Shaun Ponsonby.
50.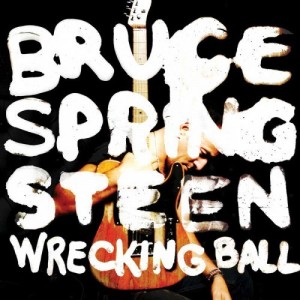 Bruce Springsteen: Wrecking Ball (2012) [Columbia]
After The Rising – Springsteen's enraged reaction to the 9/11 aftermath – it's hard to imagine he had an angrier album in him, but when the financial crisis hit The Boss found new stores of frustration. Wrecking Ball is a protest album that brings Springsteen's back catalogue full circle. We Take Care of Our Own could serve as a direct descendant to ironic anthem of Born in the USA, while Death to My Hometown, a self reference to 1984's My Hometown, calls judgement on the bankers who destroyed what was left of those rundown urbanscapes conjured up by Springsteen's earlier albums.
The infiltration of gospel music speaks of biblical retribution yet the overwhelming feel of the album remains hopeful. The passing of E Street Band stalwart Clarence Clemons brought an additional edge of emotion to this album and the never ending tour which marked its release. My mother saw the Dublin performance in 2012 and was struck by the sheer emotion, heightened further still by the presence of Clemons' nephew Jake filling his giant boots on stage, but when she took me and my sister to see the return visit to Belfast a year later the atmosphere had lifted, hope has prevailed. As the title track elegantly claims in true Dickensian fashion, "hard times come and hard times go" and this is an album for both. Emma Walsh
49.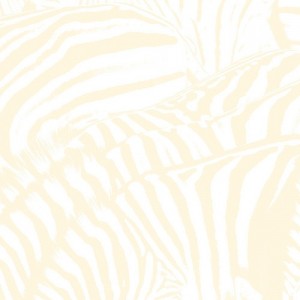 Beach House: Teen Dream (2010) [Sub Pop]
Though Beach House had already released two of the finest dream-pop albums of their time by 2010, Teen Dream was a progression so profound it would come to redefine the genre itself.
Oozing through the heartstrings with melancholy warmth, instrumentals of deep organ and drifting guitar are stunning to a fault, yet only mere backing for a spellbinding turn from Victoria Legrand's profoundly powerful vocal.
Teen Dream lent a new strength to dream-pop's formerly flimsy lo-fi skeleton, yet did so without sacrificing the style's cutting emotional edges. Instead Beach House amplified these edges, injecting a swelling intensity to their music that at times reaches a crescendo that's unspeakably, divinely moving, and that has never been bottled as perfectly as on this album. Patrick Clarke
48.
Battles: Gloss Drop (2011) [Warp Records]
I'm cheating here, because this turned into 2 albums; the spoonerised Dross Glop (a remixed version of Gloss Drop) came a year later. But I love them both, and you should too. Mostly instrumental, but kicking with rhythm, furious drums and keyboards, they're hard to pin down – and that's a good thing. This is no Mogwai or Godspeed! You Black Emperor; it's more up beat and, dare I say, more intelligent? Mostly. And grunty, breathless, banging. Like good sex. There aren't many words in their songs and the words they sing are gibberish anyway, which is another plus point. Battles know about crescendo, about theatre and style, but most of all they know about impact.
A Battles gig will stick with you for ever. You've heard them on TV adverts for Audi and Honda and you probably tapped along to the weirdness, the infectious beats, the curious melodies without knowing who made them. It's been done before and no doubt will be again. It was Battles. The remixes on Dross Glop are more subtle and chilled but that doesn't make it any weaker. Taken together this is fine work from a band that experiments with success. Peter Goodbody
47.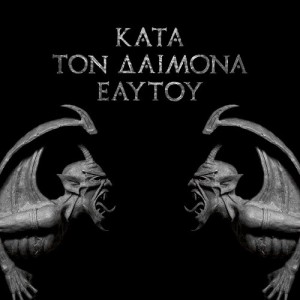 Rotting Christ: Κατά τον δαίμονα εαυτού (2013) [Season of Mist]
The first time I heard Κατά τον δαίμονα εαυτού I found myself frozen in entranced awe, with goose-bumps spreading up my arms along to the music's inexorable swell. The sound is of creeping darkness and endless history, of whispered fears and ancient demons. Opening with the creeping majesty of "In Yumen/Xibalba", the album manages to weave mythology from an incredible range of cultures; taking the listener on a hauntingly atmospheric journey through the darkened tombs and dusty corridors of time immemorial. The ambition and scope of the record is remarkable, with frontman and songwriter Sakis Tolis' chanted whispers and howling shrieks reaching their rousing crescendos alongside instruments as diverse as bagpipes and as soft as silence.
My lifelong fascination with mythology and folklore filled the album with moments of delighted recognition and excited curiosity – the monolithic Gilgameš references the world's oldest recorded creation myth, that of primordial mother Tiamat and her mate Apsu, and provides the unimaginably delightful experience of combining my favourite myth with one of my favourite musical genres (from my favourite country, no less. God I love Greece).
Ancient Mesopotamia is by no means the limit of the band's ambitious reach – Mayan, Incan, and Slavic influences make their presence known. Nor is that where it ends: Cine Iubește Si Lasă is an inspired reworking of a Romanian folk song, whilst Grandis Spiritus Diavolos manages to be as brilliantly grandiose as its entirely Latin lyrics suggest. Choosing a stand out track is close to impossible, and I instead implore you to wait until a storm lashed night to hole yourself away and completely lose yourself to pure, primeval escapism.  Laura Coppin
46.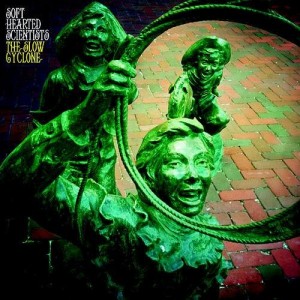 Soft Hearted Scientists: The Slow Cyclone (2014) [The Hip Replacement]
There must be something in the Welsh water. Soft Hearted Scientists follow in the well-trodden folk/psych footsteps of Meic Stevens and the Sain Records stable in the 1970's, through Super Furry Animals, Gorky's Zygotic Mynci and their offshoots since the 90's and most recently The Ash & The Oak.
The Soft Cyclone is their sixth album but they completely passed me by until I was alerted to this album by the Trust The Wizards podcast late last year. There are 24 tracks divided into four groups of six, a mix of proper songs, instrumentals and brief interludes. Perhaps the stand-out is the gorgeously undulating The Ups And The Downs, released as a single and with lyrics referencing both Alexander the Great and Basil Rathbone!
This album has got me eagerly scouring the internet for when they might be coming to town to play, sticking all their previous albums on my Amazon wish list, and seeking out any other Welsh psych stuff that might be worth hearing, a seemingly never-ending list. Will Neville
45.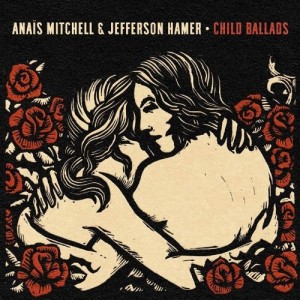 Anais Mitchell & Jefferson Hamer: The Child Ballads (2013) [Wilderland]
Every songwriter dreams of their legacy. Will their songs be passed down through the years, and inspire people the way they themselves were inspired by their own musical heroes?
Well you can't get much more of a legacy than The Child Ballads, a collection of 305 ballads collected in the 19th century by Francis James Child. Written in a different age by people whose names have long been forgotten, they have been handed down over the centuries from generation to generation, their melodies and stories distorted from years of floating through the ages.
The album itself is sparse and stripped back Hamers guitar playing is astounding, hybrid picking, melodic and deft. The harmonies are glorious, Mitchell's voice soars, perfectly complementing these strange, beguiling songs. It starts slowly, drawing you in over time. By the time we reach the improbably gorgeous Clyde Waters you are in a different world. The ballads are enchanting and medieval, full of magic, cursed voyages and mighty kings. It's beautiful escapism, leading you away from the drudgery of daily life into another world, one that never really existed. Neal McGrath
44.
Charles Bradley: No Time For Dreaming (2011) [Daptone]
Sometimes it's not the music that makes an album great, occasionally it's a story. When No Time For Dreaming was released in 2011, I like many others found myself totally in awe of Charles Bradley, soon to be dubbed the Screeching Eagle of Soul. The story behind Bradley is matched only by the heartbreak and struggle that emits from this, his debut record, as vividly retold in the 2012 documentary Soul of America (a must-see if you're in need of a feel-good American dream moment).
Aged 62 at the time of release Bradley finally gets to live his dreams as decades of James Brown tribute performances led to him striking a deal with Daptone Records. First time listeners should give it their full attention. It's not one for the morning commute, not least of all because a tear or two is a real possibility. Vicky Pea
43.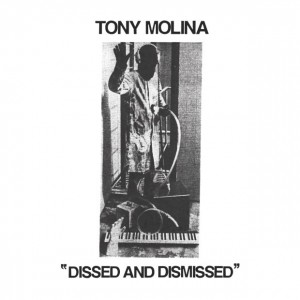 Tony Molina: Dissed and Dismissed (2013) [Slumberland Records]
One of the downsides of a "best albums" list is the cold sweat that descends after you realise you probably haven't got enough time left in your life to get through a quarter of the records being thrust your way. Let me then, ease your suffering, with an offering from Tony Molina. This album is like a distilled teenage summer, slack, wistful, avoiding eye contact, paranoid ― while at the same time inflamed with hope somehow and a bunch of squealing guitar solos that could have sailed straight out of Pinkerton.
Tony Molina, a Californian (obviously) with a knack for self-editing equalled by nobody, claims to find Weezer's lyrics creepy, so you won't get anything too revealing here — he's probably quite well-adjusted. Never mind, fuzzed-out ambiguity is fine too; "I don't know if I can hang, I'm trying hard to understand" is a typical couplet. The main point I was trying to make is that this record clocks in at just 12 minutes. You don't need to stick it on a playlist or wishlist to be glanced at three years hence. You could listen to it right now. Orla Foster
42.
Panda Bear: Tomboy (2011) [Paw Tracks]
Although Animal Collective is the band that brought Noah Lennox into the limelight, his solo material under the alias Panda Bear is arguably his more accessible and insightful music.
To me, Tomboy is an album that evokes a sense of beauty in contradiction. The echoing Beach Boys harmonies of Alsatian Darn shift erratically between major and minor. The roaring noise that opens Friendship Bracelet switches suddenly into gentle synth.
The bleakness of Panda Bear's earlier Young Prayer, written as Lennox's father was dying of brain cancer, is not as obvious here; instead, the music is centred more on the difficulty of accepting contrasting feelings. The 'know' in the lyrics to You Can Count On Me is an intentional homonym, creating the phrase 'No you can…' which is as subtly ambiguous as Tomboy as a whole.  
This was in no way a huge musical progression for Panda Bear, but it was also perhaps his most accessible and instantly satisfying album. In place of the walls of noise and huge, often drawn out soundscapes of Animal Collective comes a simple, eerily beautiful collection of sounds that are at times daringly close to radio friendly. Nick Maw
41.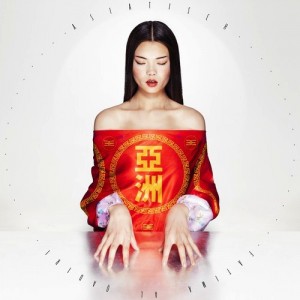 Fatima Al Qadiri: Asiatisch (2014) [Hyperdub]
Brooklyn producer Fatima Al Qadiri dropped a conceptual bomb in her 2014 album, Asiatisch. With its leftfield blend of robotic chattering and vocal snippets of mandarin poetry amidst the minimalist beats and bass swathes, Asiatisch broke the mould when it came to the grime genre.
Essentially Asiatisch is a commentary on how modern culture is diluted down to nothing through reproduction and repetition. This concept is reflected in the sparsity of the drum programming and the rare pulses of bass.
From the dystopia inspired Jade Stars, to the barren emptiness of Wudang, Asiatisch feels a lot like a record in which the moments filled with silence are just as important as the moments filled with sound. Standout track is Shanzhai, in which Qadiri pastiches Sinead O'Connor's reading of Nothing Compares 2 U using complete nonsense in place of writer Prince's lyrics – again perhaps an observation of how modern culture is meaningless. Walter Benjamin would have been proud. Ste Knight
40.
The Tallest Man On Earth: The Wild Hunt (2010) [Dead Oceans]
Acoustic singer-songwriters are everywhere. Often when you don't want them to be. It can get a little dull.
But there's something about The Wild Hunt that keeps me invigorated. I don't even know what it is. In fact, it's an album I often put back on from the beginning once it's over. The songs might not technically be any better or worse than any number of people of The Tallest Man On Earth's ilk, the DIY production might be a stylistic mainstay and his almost Dylan-like delivery might be likewise.
I think it's something you can't prepare for: charm. You can't write charm. You can't produce charm. But if you have charm, it can go a long way. By the time I reach the mournful Kids on the Run, it's the audio equivalent of being lost in his eyes. Shaun Ponsonby
39.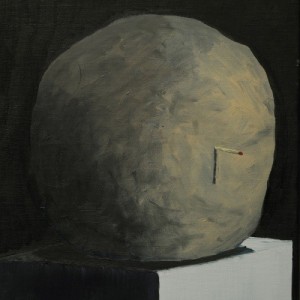 The Caretaker: An Empty Bliss Beyond This World (2011) [Haft Records]
Listening to An Empty Bliss feels like being trapped in an endlessly old cobweb tattered with dust. I first heard it after exploring The Caretaker's work starting with his most recent soundtrack for Grant Gee's W.G. Sebald documentary, Patience (After Sebald), and got quickly lost in his sepia world of crackles, decayed voids and what sounds like a collection of gramophone records becoming corporeally active through some woebegone esoteric influence.
I can hear so much of the last century and its horrors in An Empty Bliss, the title perhaps implying a relief that possibly the most catastrophic of centuries is now permanently sealed off as history. Its melancholy is like a deep and strangely inviting pool, especially knowing that all the sounds made are originally created by the long since dead; An Empty Bliss is an archaeology of haunting and the fact that it bares its ideas quietly, safe in the knowledge that the artefact will be found modestly in time, makes it stand out a mile. Adam Scovell
This album is unavailable on Spotify, but check out the album's opening track here. 
38.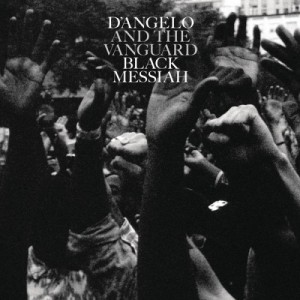 D'Angelo and the Vanguard: Black Messiah (2014) [RCA]
People are often utterly shocked when I tell them that I don't like D'Angelo's previous album, 2000's Voodoo, all that much. There's only one human being I have ever found to agree with me on that, but I essentially find it too long and a bit meandering; songs that are 6-7-8 minutes long that absolutely don't need to be. Don't get me wrong, I see the brilliance within it, I just find it indulgent.
However, Black Messiah is an astonishing piece of work. It is challenging, don't get me wrong, both musically and in lyrical themes. But it is also his most concise album to date without losing his gift for experimentation. The melodies aren't necessarily at the forefront all the time, but they get under your skin, and stick in your head.
Ultimately this is an album that makes you think. Both intellectually about topical issues and about music. In that way it is somewhat akin to Sly & The Family Stone's There's a Riot Goin' On. It came out at a time when we needed an album like this. Let's hope he stays out of retirement and takes it to even greater levels. Shaun Ponsonby
37.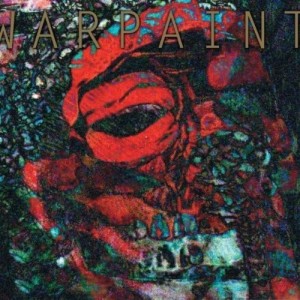 Warpaint: The Fool (2010) [Rough Trade]
This may seem like an odd choice given the album's often sinister, disconcerting aspects, the chanting of 'the clit cut' opening Composure is a nod towards the Lars von Trier film Antichrist while Shadows commences with the wooziest chords that wobble like a drunk down a dimly lit street.
However, there's something hypnotic about skating home at night with the words 'in the backyard, into the night, we walk through fire, my love is your flashlight' (Set Your Arms Down) resounding angelically while Theresa Wayman's Fender Mustang screams into action amid her steely, meandering riffs and Stella Mozgawa lavishes her hi-hats with tickles and patterns that mesmerise no end. When Emily Kokal trills, 'Don't you call anybody else baby' in the heartfelt sleepy ballad Baby, you can't help but feel as though she's talking directly to you, through a plume of smoke, sat cosily in an Adidas hoodie with guitars, pedals and grinders littering the room.
The shapeshifting nature of the album, morphing from a potent barrage of tweaked, stoner riffs to their wistful, dreaminess that is unmatched in their field mean that The Fool is a nonpareil 9 track delight that we'll no doubt be returning to come the end of the decade. Matthew Wood
36.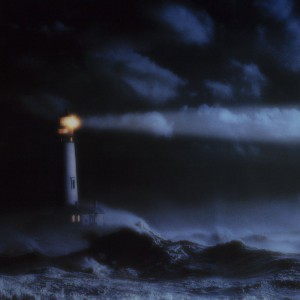 John Maus: We Become Pitiless Censors Of Ourselves (2011) [Ribbon Music]
There's something spatio-temporal defying about the Minnesota native's third studio album. The transgressive overlap of Baroque-informed composition, fused with lo-fi production sensibilities, places We Become Pitiless Censors Of Ourselves entirely within a realm of its own. Notwithstanding it is the pronounced vein of existentialism (see title and artwork) running throughout this release that makes it such a compelling and rewarding listen. In an unfathomably cruel world John Maus pursues truth through the persistence of life. Keep Pushing On, with its reverb drenched mantra, builds on this arc of defiant rationality.
Quantum Leap is another useful point of reference, as Maus cherry picks the delights of music history's dominant forms. Monastic modes are decontextualised against 80s inspired, synth-heavy modulations. Yet somehow, Maus remains reverent in his pursuit of pop's most absolute qualities, without succumbing to the banal nostalgia and pastiche that characterised so many of the post-Drive, 80s-tinged releases.
Instead Maus, an academic lecturer of political philosophy and a classically trained musician with a life long interest in renaissance styles, realises the cathartic possibilities of pop in this joyous retro-futurist utopia. On Head For The Country Maus drops cascading synths amid the saccharine pop gloss, mirroring the influence and shared aesthetic of former band mate Ariel Pink. Closing track, Believer, re-emphasises Maus' quest for beauty, with its relentless optimism and pounding baritone refrain "They call me the believer". Phillip Morris
35.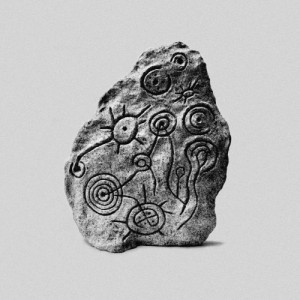 James Holden: The Inheritors (2013) [Border Community]
James Holden's The Inheritors came out seven years after his tentative trance debut. You can listen to a lot of music in seven years and Holden's compositions evolved significantly. Krautrock aesthetics, West African rhythms and British folk melodies burst forth from the grooves of his second LP. The producer manipulates his self-built modular synthesiser to firmly forge his own musical identity. In all honesty, it sounds like nothing else.
On opening gambit Rannoch Dawn, Holden manages to make his synths sound primal, as if they have just been raised from the earth. It sets the tone for the rest of the album. Other tracks such as Gone Feral, Renata and Rannoch Dawn summon ancient feelings.
The technology may be relatively recent, but the musical impressions are not. Despite having tones and textures which sound as if they are millennia old, the artist still emerges with his own originality. Holden guides his sounds like a shaman conducting a pagan ceremony. Always on the point of chaos yet still remarkably controlled, this LP deserves its place in any futurist's time capsule. James Elson
34.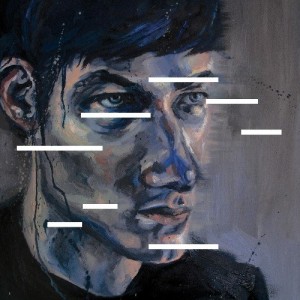 East India Youth: Total Strife Forever (2014) [Stolen Recordings]
Avoiding the more obvious European melodies that were introduced on his follow up Volume of Culture, Doyle's debut Total Strife Forever is a stark introduction. Released as a project by The Quietus and recorded literally in Doyle's bedroom, the bulk of the tracks are largely instrumental. Only the singles Dripping Down, Looking for someone and the glorious Heaven How Long contain the singer's wiry heartfelt vocals.
This labour of love caught the attention of his hero, Brian Eno and led to a publicised meet-up, with Eno seeing something of himself in the young Doyle. A Mercury nomination knocked Doyle sideways and showed that even the most humble of beginnings can lead to the grandest of triumphs. Taking the album on the road, Doyle became a mad scientist, thrashing maniacally at his array of instruments like a solo whirlwind of frantic energy, Hinterland providing a catalyst for his chaos. A true original. Del Pike
33.
Deerhunter: Halcyon Digest (2010) [4AD]
Following the twin successes of Cryptograms and Microcastle and a hiatus, Deerhunter's turn of the decade release marked something of a curveball. While its predecessors were characterised by a sense of frenzied abandon, Halcyon Digest presented a more measured and singular sound. The sparse and intimate approach however really works as the album as a whole successfully invokes a strong sense of atmosphere. Emotional depth, textural subtlety and a broader yet more delicate sonic palette replace the defiant incoherence of their earlier works.
Informed by the death of Bradford Cox's friend, Jay Reatard, the album hints at a coming-of-age maturity yet the sense of experimentation remains, albeit augmented by a poised elegance and emotional resonance. This shone through when the band played the LP in its entirety while curating their own ATP Festival, with an astonishingly intense festival-closing set.
While recent releases continue to challenge and show a band continually pushing themselves towards new and more exciting horizons, history might will judge Halcyon Digest as their career high watermark. Paul Higham
32.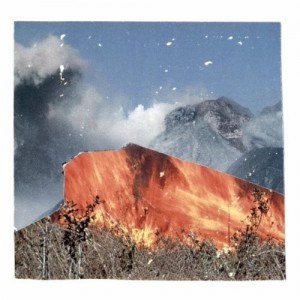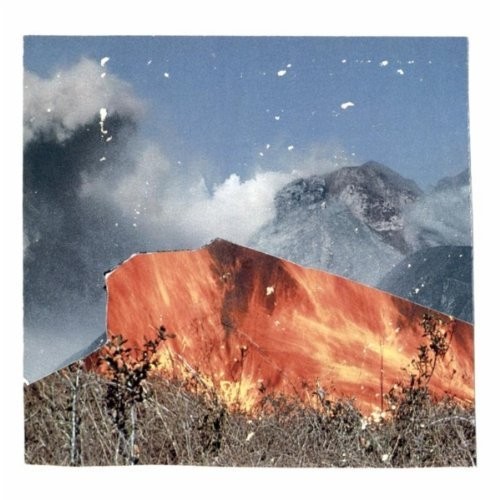 WU LYF: Go Tell Fire to the Mountain (2011) [Lyf]
For an all-too short few months, WU LYF were the most important band in the world. Ridiculed and adored in equal measure for the intensely emotive, quasi-religious cult fanaticism that surrounded them, as a teenager this writer was a steadfast member of the converted.
With the music press salivating over their hypnotic hold on a commune of disaffected misfits, each donning a uniform of denim jacket and bandana, their brief run of live shows were a frenzy at the feet of their (literal) crucifix, and their bombastic, biblical manifesto of a self-titled album the only record.
They were a special band, the spiritual successors to the Manic Street Preachers' self-destructive, melodramatic, flawed but utterly meaningful crusades of the early 90s, and their sole record's place in history remains criminally overlooked. Patrick Clarke
31.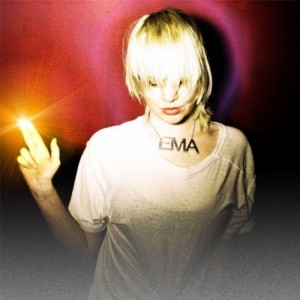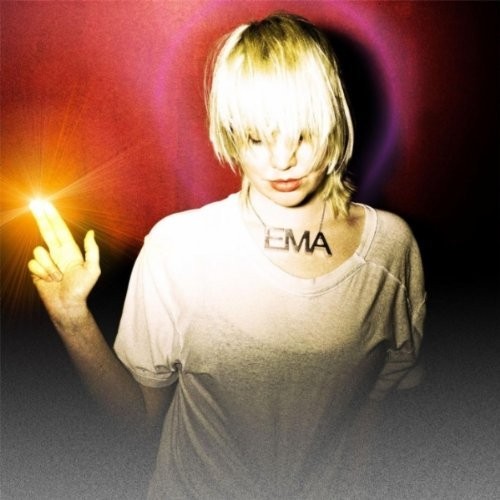 Sometimes albums conjure up little stories or dreams. In
EMA
's 
Past Life Martyred Saints
we imagine a body emerging out of a dustbowl having endured something terrible; something unspeakably horrific. Kinda like
Uma Thurman
's character in
Kill Bill
. How she survived is anyone's guess – but when you hear the hurt on the 7 plus minutes of opener
The Grey Ship
, boy, you know it's there. Channelling the spirit of
Kurt Cobain
jamming with
Patti Smith
, this is a glorious wreckage of heart-on-the-sleeve lyrical turmoil and tracks which lure you in before spitting you out. Raw, chewed up and dripping with violence. Hands down the debut album of 2011. 
Peter Guy
30.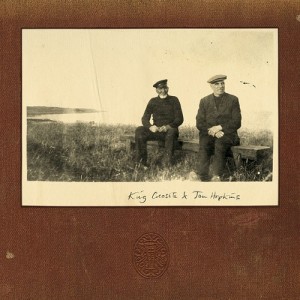 King Creosote and Jon Hopkins: Diamond Mine (2011) [Double Six]
Some of the best records evoke a sense of place and few recent releases have done so as effectively as Diamond Mine. Opening to First Watch's hustle and din of the everyday Scottish rural community it so evokes, it soon gives way to the delicately mournful John Taylor's Month Away.
Love, longing and the raw humanity contained in the humdrum of the everyday are perfectly articulated by King Creosote. His aching and sensitive Scottish folk stylings are awash with a brittle romance while Jon Hopkins' measured and understated soundscapes further infuse the album with a sense of resigned melancholia.
Yet this album doesn't dwell on the sense of sadness and unfulfilment that reside within its core. In its articulation of the conflict between thwarted dreams and a reluctant acceptance of fate, it has a largely positive message. Above all else it seems to make you seek out joy in the little things, life's smallest pleasures. It has a weather-beaten and careworn poignancy that really does conjure the rural and the pastoral. A perfect antidote to the stresses and pressures of our modern and urban lives. Paul Higham
29.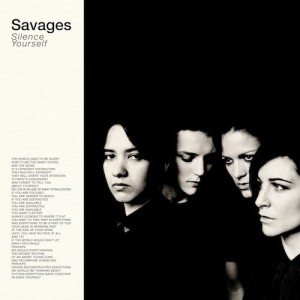 Savages: Silence Yourself (2013) [Matador]
The fact that this album got me back into listening to Siouxsie and the Banshees again and bagging their whole back catalogue is good enough reason to add it to this list. It's much more than a tribute album though; this debut of the all-female London foursome is a tour de force of sharp, angry explosions. The gothic imagery that inhabits the Banshees world is replaced with angsty feminism and tracks like Husbands and No face, spat out with venom by French vocalist Jehnny Beth, would put the fear of God into any man. Comparisons with Joy Division were always inevitable. The albums timely release provided a perfect foil for those tired of the pouting faux eroticism of Disney brat gone wrong, Miley Cyrus.
Musically exciting from start to finish, this exercise in post punk revivalism is still awaiting a follow up. Songs like She Will, City's Full and the non-album single, Fuckers, hold promise for even greater things. A tight, savage, almost perfect album that demands a revisit. Del Pike
28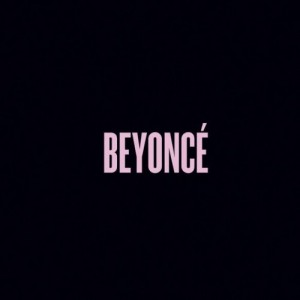 Beyonce: Beyonce (2013) [Columbia]
Beyonce's self-titled fifth album was released back in 2013. The audio-visual album was available on iTunes without any prior promotion and sold almost 1 million copies in the first three days of its release. Beyonce proved that she understands the power of the internet and that the way people consume music has changed greatly over the years.  Beyonce is breaking her own mould and conventions to prove that she's an enduring and evolving artist.
She's more revealing and personal in her lyrics. But, most significantly, she is more experimental with her sound. The production team includes Timbaland and newcomer Boots and their talent is a huge part of what makes the album utterly superb. The album has challenged artists to think about how music is marketed and the importance of a full body of work. Beyonce is a tour de force and an album that will be listened to in years to come. Steph Niciu
27.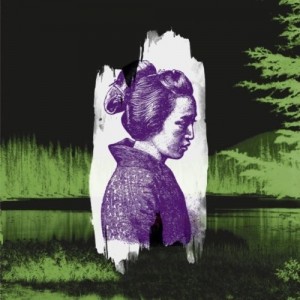 Forest Swords
:
Dagger Paths
(2010) [Olde English Spelling Bee/
No Pain in Pop
]
Harold Pinter was the master of silence on the stage. But one of the hardest tricks to pull off in music is do seemingly little yet create oceans of spine-tingling emotion. Forest Swords' Matthew Barnes does just that. Repetitious loops, shuffling drone, a drizzle of thuds and murmurs from the abyss are all utilised sparsely but with deadly effect. Barnes has oft spoken about how his surrounding North West homeland has influenced his sounds, yet he sounds a world away from his fellow Merseysiders; indeed his music is quite unlike anyone else – a testament to his singular, brilliant beauty.
Found sounds trade with Morricone guitar twang and soulful dub but it's in the passages of almost-silence that Barnes works his magic. Hoylake Mist, indebted to his Wirral landscape, it exudes a stillness and a menace as cyclical beats stir up a slow groove which perhaps reflect nature's simplicity and its latent danger. The effect is mesmerising – the sound of the sea, the wind and the undoubted power of the silence. Peter Guy
26.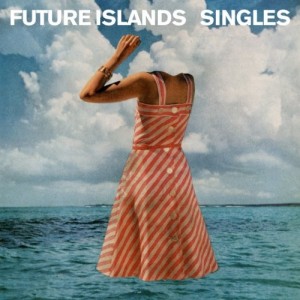 Future Islands: Singles (2014) [4AD]
To be honest, I couldn't have told you the name of a Future Islands song before their appearance on Letterman in March 2014. But this impassioned performance of Seasons struck a chord with me and I wanted more. The album, Singles, wonderfully abounds with bittersweet sincerity, but I have followed its success for another reason.
Having witnessed the impenetrable fortress of "The Industry" first hand, it becomes apparent that several factors need to converge for established bands to progress: the right look, the right attitude, an obvious target audience… Yet even with all boxes checked, all too often a hurdle appears in the form of an A&R man desperate to unearth the next "new" band. The attitude is: you've been gigging for a few years and not made it, you're ancient, we're moving on.
Then Future Islands appear with a balding frontman showcasing inexplicable dance moves and an unconventional voice. The band were in their 11th year and on their fourth album – an album I bought after my first listen and have had on constant rotation since. Yes, Future Islands owe a lot of their recent success to that Letterman performance, but Singles is an album which has almost restored my faith in the idea that all a band needs to make it is music that people want to listen to. Paul Dahill
25.
Teeth of the Sea: MASTER (2013) [Rocket Recordings]
If their name wasn't suggestive enough (French for JAWS), a cursory listen to their music should reveal how much Teeth of the Sea are true cinematic aficionados and MASTER unravels with widescreen ambition, an extraordinary attention to detail and the craft of Coppola and Kubrick. Cataclysmic percussion trades with weighty textured ambience, bombastic neo-metal riffing, triumphant Trojan-like brass and wave after wave of locked grooves – regularly in one song – check the 10-minute leviathan Responder for starters. Perhaps Teeth of the Sea's most endearing nature is their expansive ideas; like the Mars Volta before them, they sometimes stray into daftness, but who cares?
There are few contemporaries straddling such progressive musical planes. With so much going down you'd be forgiven for thinking they'd lost the plot, however, Teeth of the Sea never lose sight of their ultimate goal: to ramp up the tension before unleashing a blockbusting finale. To see MASTER unfold in the live arena was a true joy. Their MelloMello and Kazimier shows will last long in the memory and, as the final horns and walloping beats to Black Strategy subsided, all attending bore witness to a band at the peak of their powers. Peter Guy
24.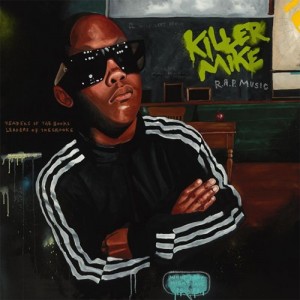 Killer Mike: R.A.P. Music (2012) [Williams Street]
R.A.P. Music – or, Rebellious African People Music if you don't like acronyms –  finds Killer Mike a decade into his recording career, one that's been amazingly consistent, at that. With this album, the killer wanted to pay tribute to "every music that's been born on this continent from a group of people that were brought here in chains." No mean feat. Where he succeeds is to mould themes together, both musically and lyrically. In the process he made an album that is as angry and earnest without forgetting to be uplifting and…dare I say it…fun. Although, as a Twin Peaks fan, I can only say he is my second favourite Killer Mike. Alan Smithee
23.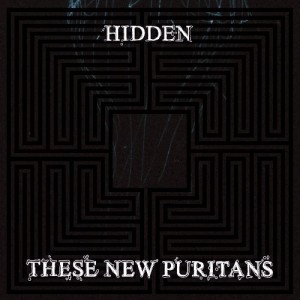 These New Puritans
:
Hidden
(2010) [
Domino
/Angular]
Released back in January 2010, Hidden still sounds like little released before or since. Except maybe The Fall – if constructed in a dungeon. Orchestral, choir-assisted, doom hip-hop (Orion), sidles up to death-disco punk (Attack Music) while sinister tubas trade with Wu-Tang-style sword slashing in the seven minute thudbuster We Want War.
Then there's the six minute reimagining of Elgar poetry on Drum Courts – Where Corals Lie, complete with bassoon solos, sinister multi-layered harmonics and fractured drums powerhoused at breakneck speed.
But there's numerous mini moments of tenderness most notably on the woodwind interlude of Canticle, the xylophonic outrock of 5 and the quite beautiful balladry of Hologram showcase a side yet to be unveiled. Hidden felt like a benchmark for alternative UK music five years ago – and it still does today. Peter Guy
22.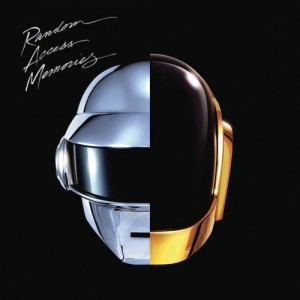 Daft Punk: Random Access Memories (2013) [Columbia Records]
When is an album more than an album? One answer is when it is an event. Random Access Memories was seen first as a triumph of marketing. The buzz and excitement was carefully and cleverly escalated to fever point, where everyone was talking about the release of the album at a time some had declared the album to be dead. Then it came out and lots and lots of people bought it.
The problem with becoming an "event", however, is that people move onto to the next event pretty quickly. When was the last time you listened to Random Access Memories? Another problem, when a campaign is high on imagery but low on information, is that people project their own ideas on what it is going to be, and are then left dissappointed when their imagination isn't realised. People focus was on what it isn't, rather than what it is.
So what is it? When an event is no longer an event, what are you left with? In this case you're left with a brilliant album, full of inspired collaborations and influences varied and wide. An album which sounds like it's from the past and the future at the same time. An album with a lead track that your grandkids will be dancing too at their 65th birthday party. An album that should be remembered for its work, rather than the event of its release. John Gibbons
21.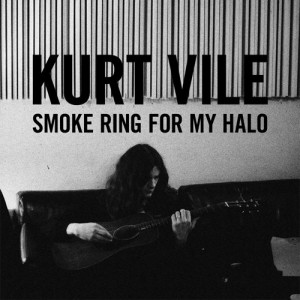 Kurt Vile: Smoke Ring For My Halo (2011) [Matador]
Smoke Ring For My Halo is, in many ways, the record where Kurt Vile fulfilled his potential. Stepping out of the shadows of The War on Drugs, it is here that Vile cemented his reputation as one of the most gifted songwriters of his generation and built on the promise suggested by his earlier solo offerings.
Where earlier recordings felt more like a collection of individual songs, this is undeniably an album. Aided by the subtle yet atmospheric production provided by John Agnello, the record is bathed in a hazy almost dreamlike atmosphere in which Vile's acoustic intricacies and distinctively languid vocal delivery are given full scope to shine. While Vile has since stated that follow-up Walkin' On A Pretty Daze was more a reflection of him, Smoke Ring For My Halo is the Vile record I most frequently return to. It's the combination of youthful naivety, increasing maturity, and growing confidence that makes it such a compelling listen.
He may make more technically accomplished records but none, surely, will ever match this for sheer aural enjoyment. Paul Higham
20.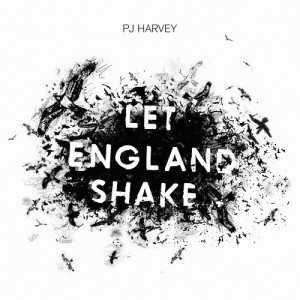 PJ Harvey: Let England Shake (2011) [Island]
In an album that is based on conflict and confrontation, PJ Harvey summed up practically all that was wrong in the world in her Mercury Music Prize winning album Let England Shake, depicting the horrors of the hell that man has created in our times. It creates images of gruesome battlefields and riots poured out over some of her most delicate and ethereal work to date.
Using samples a plenty and a plethora of guitars, the 13 tracks that make up the ambivalent England Harvey' details are compelling and evocative in equal measure. There are echoes of the politically charged voice that both The Smiths and The Clash produced again in response to the destruction of war. On tracks like The Words That Maketh Murder harrowing scenes are created over playful arrangements that channel the sounds of traditional English folk music to tremendous effect. Both lyrically and musically, this is rightly one of the best albums in the last 5 years and will remain one of the best for years to come. Craig MacDonald
19.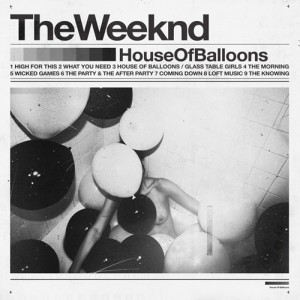 The Weeknd: House of Balloons (2011) [XO]
House of Balloons, The Weeknd's first in a trilogy of free online albums, came just weeks after we first heard his name. And by marketing it as a mixtape, Toronto born vocalist Abe Tesfaye presented his new project as if it was still very much in transition, like they were still ironing out the kinks before launching themselves as a fully realised entity. Even so, House of Balloons still feels like a fully formed body of work. It's almost as if the inconspicuous nature of its release freed it from any conventions and expectations, allowing Tesfaye and his producers to dip in and out of R&B, Soul, even the minimalism of The XX, at their leisure.
The contrast between Tesfaye's smooth, disarming vocals and the often hurried and busy productions runs this feeling of vulnerability throughout the record that's difficult to shake. We hear open and honest passages about bad drugs and bad sex and, most about feeling emotionally insecure at time where R&B was moving into farcical levels of banality. House Of Balloons modernised the genre and injected some style as well as compassion, building the framework for the likes of Frank Ocean, How To Dress Well, Sam Smith and the huge resurgence of Soul/R&B singers during the five years that followed. Mike Townsend
18.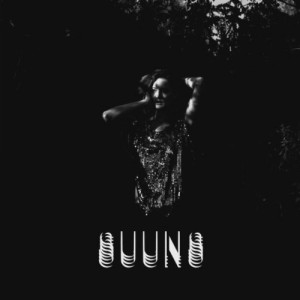 Suuns: Zeroes QC (2010) [Secretly Canadian]
The opening track of Zeroes QC is just under four minutes, yet the first one minute fifty seconds of that is instrumental. Armed for Peacebegins with a jam that becomes more exhilarating with each added layer, paying off with a fizzingly raucous guitar solo. Then there is the sheer joy engendered by the slowly unfolding percussion patterns and the evolution of the crackling synth part; the music continually embellishes itself like a kaleidoscopic pattern. So simple and yet so considered, it serves as a perfect example of what Suuns do brilliantly – rock music to excite even the most jaded ears.
Away from the distortion and riffs, Zeroes is drone, fractured beats and trippy snippets of percussion played off against warm, dreamy guitar and vocals; an intoxicating musical melee. The album continues with remarkable utility; nothing is superfluous and yet as it progresses, the songs get more complex, as if they are arranged in chronological order and show the development of their songwriting.
There are echoes of Portishead, Fugazi, The Rapture and early Primal Scream in Zeroes QC.The rawness in Suuns' sound becomes much more considered and, perhaps, better executed in 2013's Images Du Futur. They are both strong albums, but the unpolished quality of Zeroes just edges it. Paul Riley
17.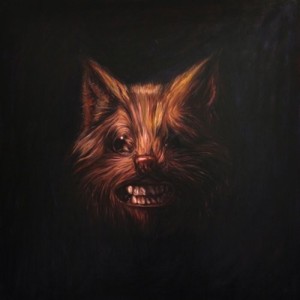 Swans: The Seer (2012) [Young God]
I'm not really into reformations and it may have seemed implausible nearly twenty years ago to be choosing the The Seer as the best album of the last five years. I distinctly remember being pinned to the crumbling walls of Newcastle Riverside in 1986 as Swans delivered the most visceral music performance I've ever experienced, causing many of the audience to vomit while waves of intense volume and industrial noise caused structural damage to the venue.
Twenty years later and Swans are still offering milestones in terms of layered and substantial artworks, brimming with dark materiality, violence and intelligent writing. The Seer is a heavyweight of 21st Century music. Repetitive and enduring, the listener is trapped in a two hour journey that owes more to religious purification than pensive shoe gazing. Brutal and militaristic, mechanical noise and heavy hammers depict scenes of raw human labour against a litany of sublime soundscapes, from fading desert camp fires to the terrifying megalophobia of the modern city. Suspended somewhere between a punk Koyaanisqatsi and an anti-materialist Americana, the album offers a twisted, poetic  and alluring understanding of the human condition, evoking a strange spiritual space evoked in a 21st Century psychedelic. Long live Swans. Mark Greenwood
16.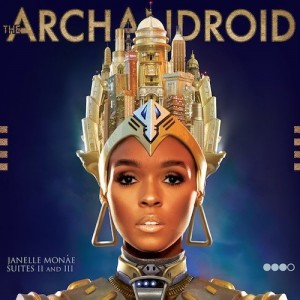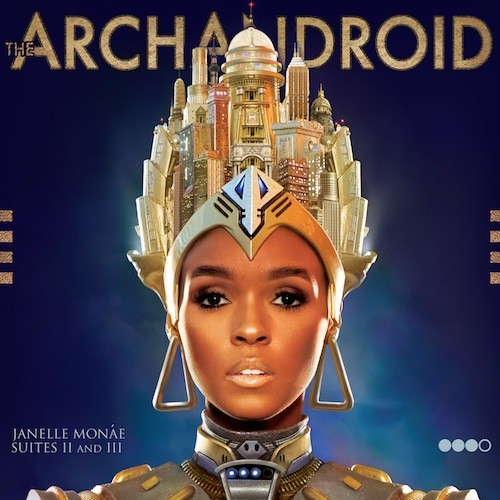 Janelle Monae: The ArchAndroid (2010) [Big Beat]
Ah, Miss Monae. How wonderful you are. At the time The ArchAndroid came out I'd had it up to here with the Beyoncés and Rihannas of the world. Not that there's anything wrong with that sort of thing, but the gaudy self-fellating megapop ego was starting to grate.
Then along comes Janelle; she's not using her ass to get attention, in fact she's wearing a tuxedo.  Damn she's classy! And she actually has a clear concept for her record and who she is as an artist. And watch her dance in a way that every minute detail doesn't appear choreographed so as to remove all sense of spontaneity! Listen to her sing! Check out these songs!
Her influences are far and wide; the afrofuturism of P. Funk, classic science fiction, indie, folk, hip-hop, soul, psychedelia and, of course, The Funk. The ArchAndroid is an album that reveals layers the more you listen to it. It's wildly experimental, fascinating and yet accessible. You can sing along to Locked Inside as much as you can get lost in Mushrooms and Roses or get down to Tightrope.
Perhaps Janelle Monae is too good to be anything more than a cult success. But I hope I'm wrong. Shaun Ponsonby
15.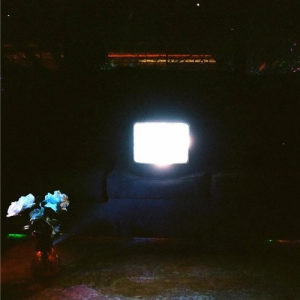 Does It Look Like I'm Here? is essentially the Star Wars bar super-group of Edgar Froese, Michael Rother and Klaus Schulze gurgling away in a corner with Gavin Russom, Klaus Dinger and Lindstrom directing the percussive element as Rutger Hauer makes a timely cameo adding some much-needed gnarly psycho element to proceedings. It's not really, of course, what it is is 12 tracks of spectacular whooshing synth-driven krautrock that'll have you gently bobbing into a coma of giddy oblivion. Peter Guy
14.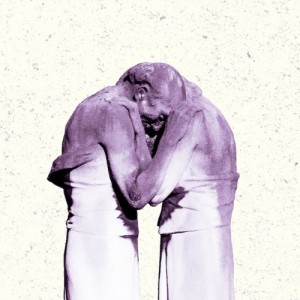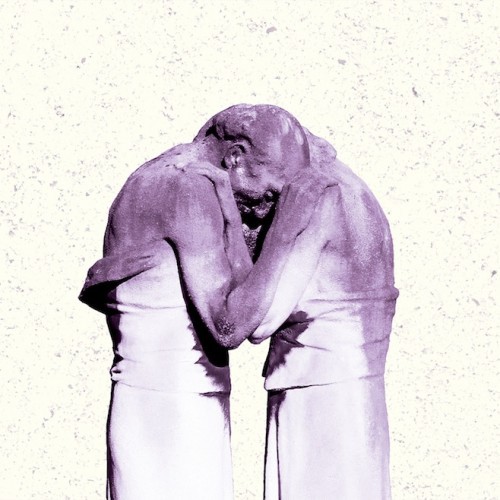 The Antlers: Familiars (2014) [Transgressive Records]
There are plenty of appropriate adjectives to describe The Antlers' fifth album Familiars; stately, magisterial, palatial. Particularly fitting given opening track and lead single Palace's swelling brass and skittering drums over Pete Silberman's tremulous vocal.
It's a grave and solemn record; cuttingly, unblinkingly so, but there is a particular braveness to its melancholy, a sensation that Silberman is confronting long-disguised demons in his lyrics. His attempts of coming to terms with mortality itself result in arresting metaphors and impressively crafted imagery, "When I check out," he sings on the beautiful Hotel amidst funereal trumpets, "It won't matter how my name's spelt".
Familiars isn't a loud album by any means – indeed it's whisper-faint at times – but there is a quiet power and a breathtaking sparseness to every track. Antlers tried something far less immediate than their previous records here, and the overall effect is stunning; strident vines of melody sprout from its splendid miasma at every turn, like tendrils to snare and pull in the listener. It's a special record from a special band, and with albums like this and the incredible Hospice in their repertoire, we can't wait to see where The Antlers go next. David Hall
13.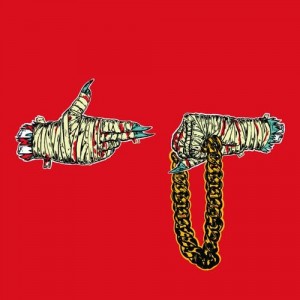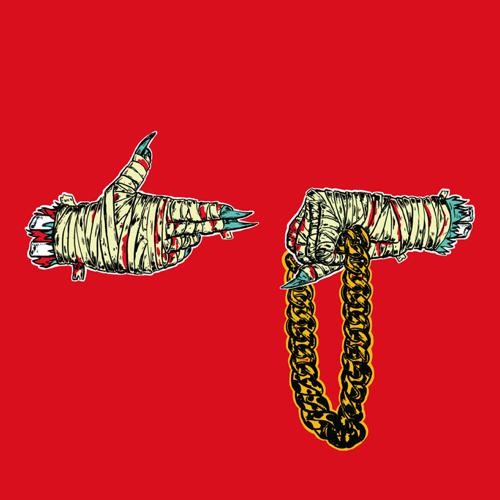 "When we do something, it feels good," Killer Mike told Rolling Stone. And boy, does this record feel good. For thirty eight minutes, he and partner in rhyme El-P tear through some of the baddest, and funnest, hip hop in years (well, since their debut) married to a relentless juggernaut of steam-rolling beats. He adds: "For the most part, it's just a celebration of dope. It's like two classy veterans that end up on the same team. Like [the way I see it], I'm at the championship. And I know I'm gonna get it with this little ginger motherfucker right here. There's no question in my mind. There's nothing like waking up knowing that. And that's straight up – we're unfuckwitable".
One day, we can all but hope to be this unfuckwitable. Peter Guy
12.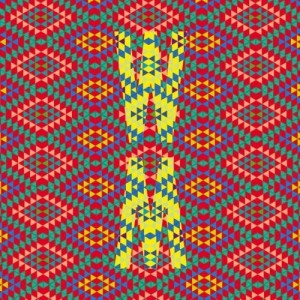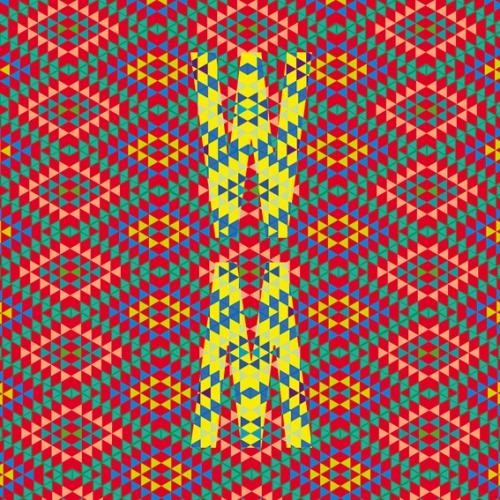 Goat: World Music (2012) [Stranded Records/Rocket Recordings]
Psychedelia's renaissance has been one of the defining trends of the decade thus far, and all the while Goat have held their place as the movement's shamanic spearhead. Wrapped in voodoo myth, World Music was a record of otherworldly brilliance. Struck through with seizing eastern grooves and monolithic hooks of overdriven guitar it remains utterly unique in its globetrotting brew, and the band themselves have already passed into psychedelic fable.
Their live appearances have done nothing but strengthen their status as one of the decade's greats thus far; genuinely legendary gigs such as their appearance at Psych Fest 2014, where shrouded by kaleidoscopic masks their dual high-priestess vocalists commanded the Camp and Furnace like no other band the festival's ever seen. It's a show still discussed on Merseyside today. Patrick Clarke
11.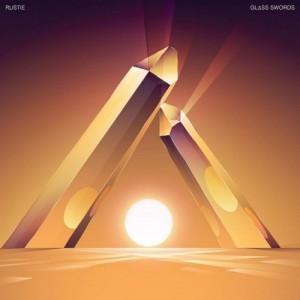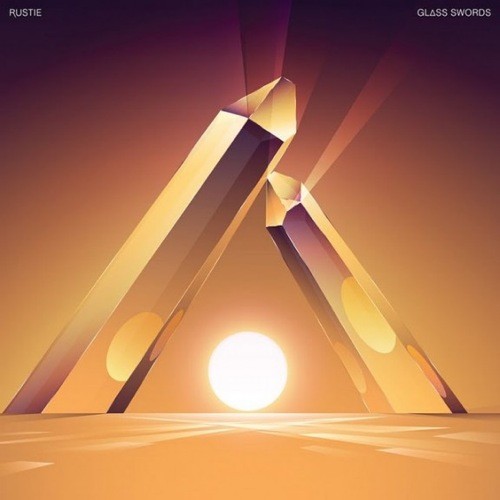 Rustie: Glass Swords (2011) [Warp]
If you had to name an epicentre of UK electronic music this decade, Glasgow would be pushing the ever-present London right to the line. Glaswegian producer Rustie's Glass Swords came at a pivotal time in the context of electronic music as a whole. Skrillex's breakthrough album Bangarang was about to drop and with it, the birth of the divisive, all guns blazing EDM culture that is so prevalent today.
With all this context behind us, it's easy to treat Rustie's maximalist approach with the same trepidation as his US counterparts: the blaring, widescreen synths (Ultra-Thizz), the thunderous, bass laden drops (After Light) or the bouncing trap beats (City Star). These aren't just cheap, crowd pleasing mechanisms though. Every cymbal crash, every synth breakdown, every thumping baseline; all working together like cogs in this frantically charging machine, creating a record that sounds futuristic despite being built from old parts. Glass Swords captured that space between the serious sensibilities of IDM and the cheap, party-or-die aesthetic of EDM culture, bridging the gap before we even realised there was one. Mike Townsend
10.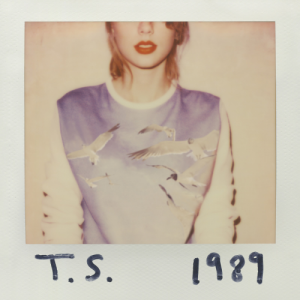 Taylor Swift: 1989 (2014) [Big Machine]
Remember when Terrorvision released every song off their album How to Make Friends and Influence People? Well, they did, and it was the sign of a damn good album. Taylor Swift didn't  quite manage to release all 13 tracks off 1989 – but if she did it would have been justified as every track is a bona fide pop belter.
Fusing heart-on-the-sleeve emotional wreckage lyrics with suped-up 80s electronic pop (the kind MTV buzzed off in the 80s) and MASSIVE choruses, 1989 is impossibly infectious. Quite simply, a once in a generation pop diamond. Peter Guy
This album is unavailable on Spotify, but check out
Shake It Off
here
.
9.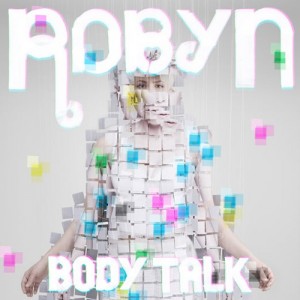 How do you follow up a record like Robyn? It's a modern classic. Well, europop survivor come-Fembot electro auteur Robin Carlsson released three albums worth of the same, then condensed it into one delicious package. Body Talk, experienced either in its constituent Parts or as the handy hoover-up simply labelled Body Talk – recommended for the casual listener – is heady yet mature electronic pop at its best.
The album doesn't feel at all incomplete compared to the sum of its parent mini-albums' parts; in fact, you could argue that this casts it as even more of a powerhouse. With idiosyncratic diversions and acoustic versions trimmed off, Body Talk is galvanized as a take-no-prisoners, hit-after-hit pummelling. Knockout cuts like Dancing On My Own and Indestructible topple like dominoes, with plenty to enjoy in the more experimental tracks, like the half-rapped, Röyksopp-produced buzz of None of Dem.
And when Robyn hits top gear, it's incredible. Yet it all seems so effortless she barely breaks sweat. As if we didn't know it already, Body Talk cemented Robyn's entry into the post-millennial electronic lexicon. It's indisputably brilliant. David Hall
8.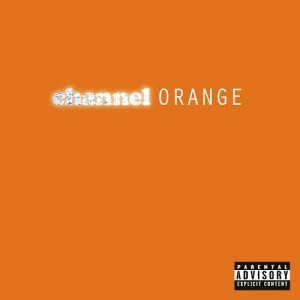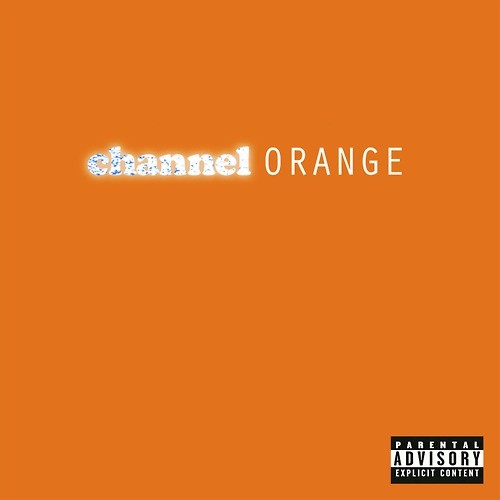 Frank Ocean: Channel Orange (2012) [Def Jam]
Prior to the release of Channel Orange Frank Ocean made a statement which was held by some as the ultimate form of bravery (and others as a crass publicity stunt) in coming out as bisexual. He ran in hiphop and R&B circles, the former genre arguably only slightly less homophobic than dancehall in the least open minded of music.
Whichever side of the fence you sat on regarding his motivations it was undeniably a bold move. Channel Orange could all too easily have been defined by Ocean's sexuality, and much of it is tied up in his failed romances and unrequited love towards another man. But it's so much more than that, a gloriously languid and heartfelt insight into a beautiful but troubled mind.
The whimsical falsetto crooning of Thinkin Bout U, the opulent ambition of Pyramids and the high point of the scintillating commentary on the seduction of drugs on Lost – the album is jam packed with sublime moments. The guests were also expertly selected, Ocean opting for the most thoughtful of his Odd Future cronies in Earl Sweatshirt on the magnificent Super Rich Kids and hip hop's most elegant and refined wordsmith in Andre 3000 on Pink Matter.
The result is easily the finest R&B album since D'Angelo's Voodoo at the turn of the century, a record that works for pretty much any occasion and seamlessly slips into your ears at any juncture. Jimmy Coultas
7.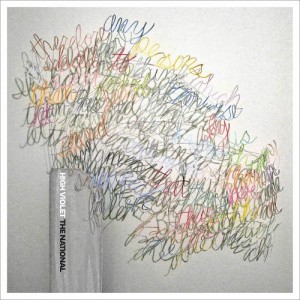 The National: High Violet (2010) [4AD]
It's strange feeling having the psyche of Patrick Bateman soundtracking your year. Even stranger when there's a warmth and wholesome musical backdrop accompanying such lyrical affairs as 'I was afraid I'd eat your brains' or 'lay the blue bodies with old red violets'.
Yet that's exactly the tone of High Violet, composed almost cosy classic rock underpinned by the bristling semi-psychotic voice of Matt Berninger afraid of the modern condition, at odds with the world's ordinary yet foreboding landscape and desperate to escape everyday demons. Coursing throughout, Berninger burrows that baritone into 11 tracks of startling beauty; from Terrible Love's marching swell and coo-ing harmonies, to the blockbusting Bloodbuzz Ohio's train-wreck of emotional ruin before closing amid of choral swell of sad bastard melodrama on Vanderlyle Crybaby Geeks. A uneasy record which is a joy to listen to – it's hard to imagine them bettering this. Peter Guy
6.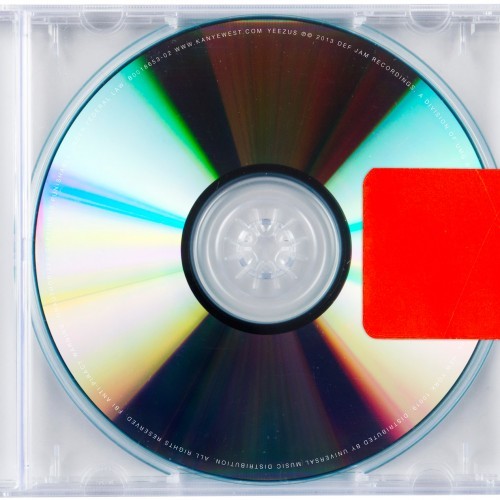 Kanye West: Yeezus (2013) [Def Jam]
Turning his back on the huge instrumentation and production of My Beautiful Dark Twisted Fantasy, Kanye West opted for a starkly different industrial sound for Yeezus. No skits, featured artists or extended outros, Yeezy's sixth studio album was raw, minimal and so much darker than any of his earlier fantasies.
It's understandable that the album polarised his audience- it's aggressive, experimental and at times plain vulgar, but it's these artistic freedoms that earn his work the merit of genius. In Yeezus Kanye takes songs and then turns them into a whole new track just because he can, like the opening track, On Sight, where the acid house beat suddenly transforms into a church choir, telling the listener the mission statement for the album, "He'll give us what we need, It may not be what we want." It sets the tone – Ye isn't trying to please anyone.
At 40 minutes long it's an intense ride with absolutely no filler on it, listeners are sat on the edge of their seats for every second. Charging tracks, Blood on the Leaves and Black Skinhead will bring you up, while the likes of Hold My Liquor and I'm in it will bring you right down to the gutter. Then there's sounds you never thought you'd hear from Kanye, like in I am a God, where he screams himself hoarse. Yeezus is a masterpiece that has left us salivating for the eagerly awaited SWISH for too long now. Michael Fowler
5.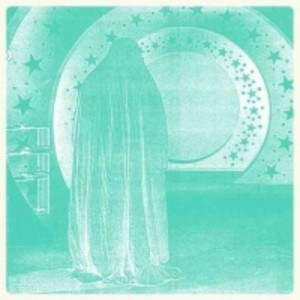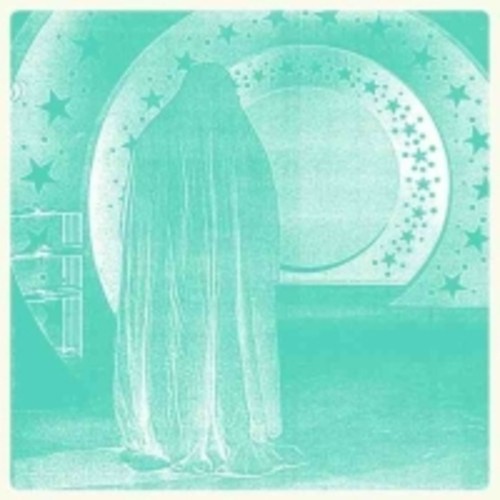 Hookworms: Pearl Mystic (2013) [Gringo Records]
The year 2013 stood for delusions of grandeur, inflated marketing campaigns and bullshit diatribes yet Pearl Mystic cut through the shit with violent squalls of thunderous noise.
The first moment we laid eyes on singer MJ we were, well, hooked. Here was a fella who balled his head off, wailing every syllable like a rabid bulldog while shaking every possible limb in our direction. The intent was evident for all to see; eyes bulging, cheeks maroon and inflated, maniacal arms wrestling with the air – 'you're losing your face,' he asserted – and such was the ferocity of attack, we believed him. Unlike their contemporaries they refuse to merely dabble in repetition for here is a band that punctuate their sonic mania with genuine emotional weight with lyrical themes concerning isolation and anxiety.
While they're a fearsome live proposition, Pearl Mystic is anything but a tearaway chaotic guitar tour de force, Since We Had Changed illustrates Hookworm's languid, desert-blues, the hazy-bliss of What We Talk About would be a stand-out on Vanishing Point while the triptych of interludes i, ii, iii neatly carve up the spaces allowing for moments of respite while ramping up the storming segues on the likes of the white-hot drum-roll maelstrom of Preservation. A debut no one matched in 2013. Peter Guy
4.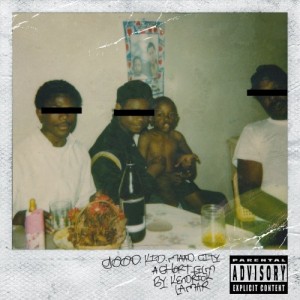 Kendrick Lamar: Good Kid, M.A.A.D City (2012) [Interscope]
2010-2015 should be defined as the Kendrick Lamar era. Each album is a departure from his previous works, a true evolution of sound. Realistically, he should have burnt out as an artist already, trying to replicate previous successes. Good Kid, M.A.A.D. City is Lamar's breakout into the consciousness of all listeners around the world. It bridges that necessary gap between the old Black Hippy Kendrick to today's King of Black Music Kendrick.
Good Kid, M.A.A.D. City is more listenable. It holds greater listening longevity.
I still listen to that album, probably more often in 2015 than even this year's epic To Pimp A Butterfly. It is that perfect album that connects with the 40+ hip-hop heads who grew up on Public Enemy, Tribe and De La Soul, while still managing to be the album of choice of that bird you know who wants to be Kim Kardashian. That's some powerful shit! Adam McAleavey
3.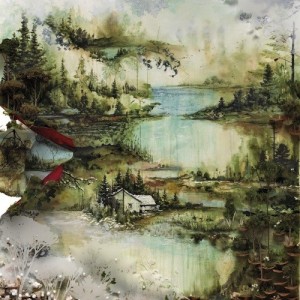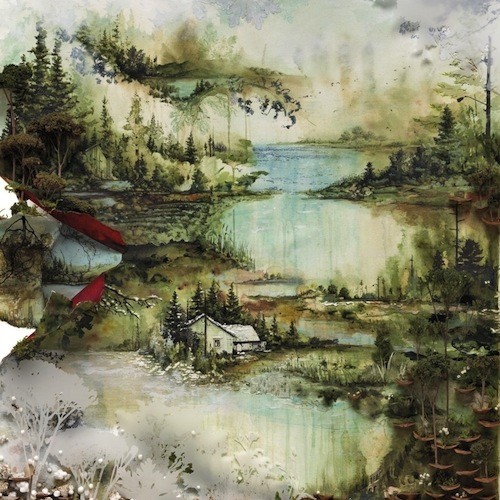 Bon Iver: Bon Iver (2011) [4AD]
After the success and huge acclaim of his debut record For Emma, Forever Ago, it would have been easy for Bon Iver's Justin Vernon to stand still. To dust off his acoustic guitar, head back to his log cabin studio and produce another collection of the kind of raw, acoustic folk songs that helped him make his name. Instead, he brought in the likes of Arcade Fire collaborator Colin Stetson and built a new band. A band of ten musicians all bringing ideas forward to help reinvent and change the landscape of Bon Iver's music.
The result, 2011's self titled album, is a huge transformation of the band, while still encompassing the auto-tuned harmonies of old. With each track representing a different location, the record is a journey through the places of Vernon's life. From delicate, finger picked guitar lows to delirious soaring highs, the album is hugely dynamic, with the sound being lifted by the newly added horn and string sections. Opener, Perth, sets the tone for what follows with its gorgeous harmonies and mesmeric soundscapes.
Where For Emma, Forever Ago was very much a solo work, Bon Iver is a collaboration. Almost orchestral. It's a complete removal from the previous record, and is a genuine masterpiece. Adam Lowerson
2.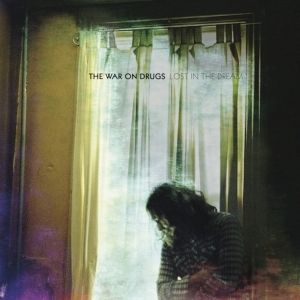 The War on Drugs: Lost in the Dream (2014) [Secret Canadian]
I was typically late to the party on this record. I saw it talked about for months through the usual array of blogs, websites and none-more-indie Facebook friends. "Meandering, indie-schmindie tripe", I thought to myself smugly, proud to be standing up bravely against an all-encompassing sea of plaid.
Then I heard it. The hum as Red Eyes revs into life, the vacant Dylan-whine of Adam Granduciel's voice. The distortion on the mic as he whoops gleefully and that monstrous, circular, beautiful riff kicks in. For a record born in traumatic circumstances for its creator, it's a remarkably comforting and hypnotic listen. Living in London, I used to walk an hour and a half to work, and then back again – too poor/tight to bother with public transport. This record kept me company on those walks for months.
There's a point about halfway through which kills me every time. It's on the lilting All Things Must Pass-esque Eyes to the Wind as Granduciel sighs that he's "just a bit run down here at the moment". He's down at heel, tired, but setting himself to move forward.
That's what this record is: simultaneously huge and personal; melancholy and uplifting. It's expansive, sprawling and ambitious, but packed full of those tiny, intimate moments that turn a great record into something special. James Sullivan
1.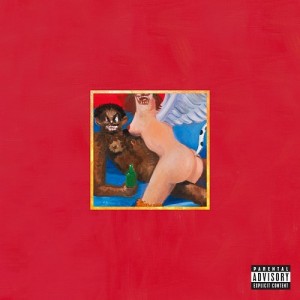 Kanye West: My Beautiful Dark Twisted Fantasy (2010) [Def Jam]
West's sprawling 2010 opus is an obvious pick, what with it being established as a complex delight by nigh on every form of music media since it first graced ears in late 2010. It's tempting to opt for something else for the sake of being contrary, especially as West's own Yeezus is arguably more of a rewarding experience, albeit one only possible due to the nature of this record.
That though would do this poll a disservice; quite simply the reason people think so highly of this record is because of how glorious it truly is. Everything is high class, starting with the backstory of how Kanye flew in the face of his pariah status to create it, assembling one of the most luridly ambitious and brilliantly creative collaborative roll calls for recording in his Hawaiian studio.
Reeling from the Taylor Swift fallout where even President Obama labelled him a jackass, West searched into his soul to showcase every dimension of his multifaceted character. He's grandstanding one minute with complete virulent narcissism, lamenting his flaws with brutal honesty the next. And all powered by a soundclash that veers frenetically from glossy disco to deluxe gangsta rap, off kilter funk to decadent prog rock.
Anyone who laments mainstream music no longer being leftfield needs to listen to Runaway. Divine to the very core, this is the kind of erudite pop Bowie, Ray Davies and Grace Jones would be proud of, the agonising beauty of the piano set off with one of the greatest hooks ever ("Let's have a toast for the douche bags, Let's have a toast for the assholes").
He then asks Pusha T to drop a cold hearted verse that flies in the face of everything the song has already imparted before descending into a chaos of electric guitar feedback, agonising piano and a West vocoder solo. It's overblown and has absolutely no right to work, yet does so with aplomb, making it the ultimate Kanye song on what is the ultimate Kanye record.
It's the LP he needed to make to preserve his legacy, the album to win the critics back on side and define him as a megastar. West achieved it with unreal ease, creating a sprawling opus that sounds utterly magnificent nearly half a decade on. Since then he's become the enigmatic loathsome genius we all love to hate and love to love even more, but this remains his undeniable canonical confirmation. Jimmy Coultas
[paypal-donation]
Comments
comments