As doom rockers Slabdragger roll into Bumper, Getintothis' Zach Jones takes in the action at what he calls the worst venue in Liverpool.
As a cloud descends over Liverpool, Slabdragger roll into the murky Mersey to play their smash hits DUUUUUUUUUUU, UHHHHHHHHHHHHHH and AHHHHHHHHHHHHH in Bumper. Since the release of their debut Regress it has become somewhat a cult hit. A perfect blend of crushing heaviness and deep blues rythmicism coming out of London isn't a new invention by any means, but is somewhat perfect on Regress. It's been five years since then, and with new record Rise of the Dawncrusher here to give you an hour of whiplash and tinnitus, they descend on Liverpool.
In the opening slot we have Mower from Wigan, the kind of band Beavis and Butthead would think are awesome, and as they tear through a set of bluesy, riffy jams the charasicmatic band make an impression.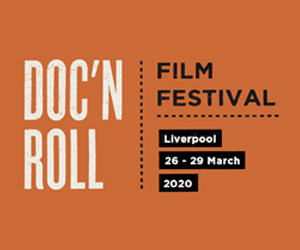 Followed by Reading's Morass of Molasses, they win the award for best band name, and as they start into a set as heavy as hell, they raise the bar for the night. Tonight is all about tone, and it would be criminal not to acknowledge how good every band sounds. As second band on, in a venue who's acoustics and PA system leave a lot to be desired this is a bare bones show that sounds brilliant and Morass certainly impress.
Read the latest instalment of our monthly metal column Dysgeusia
Next up are OHHMS, a band that probably has just as much hype as Slabdragger. They're certainly not as riff laden as the rest of the bill tonight. OHHMS play more into Russian Circles territory, with huge crescendos the post-metal outfit burn through a furious set. Unfortunately, afterwards their van breaking down meant they were stranded from their next show, but knowing their job was done in Liverpool, they could have surely rested easy.
When Slabdragger come on the crowd is in techincal terms, fucking pumped. From the first note the bottom end is borderline abusive. It isn't the volume, it's the bass that puts the first four rows at risk of heart attack and makes at least one kid shit himself.
There is a certain risk within doom and drone to become repetative, and with so many Eyehategod knock offs around it's something over done, over released and creatively stagnant. It's also a mine-field for boredom, bands feeling (quoting Peep Show's Super Hans) 'The longer the note, the more dread'. It's not true, and what you want to see is bands using those elements in a well written and authentic way. Slabdragger deliver tremendously. It's obvious that Slabdragger are a tight, well oiled, touring machine.
They well and truly destroy the worst venue in Liverpool, and deliver up a performance heavier than an iron statue of Satan.
Pictures by Getintothis' Perry Leach.
Comments
comments