As The Crookes descend on Liverpool, Getintothis' Del Pike checks out their new material and reports back from the field.
On a quiet Friday night in Studio 2, amounting eventually to about 60 people, there was entertainment to be had. Sheffield's The Crookes rolled into town and brought with them Misty Miller, a 21-year-old ballsy redhead from Wimbledon. Miller may well have been the secret weapon tonight with her powerhouse mix of country / blues with an attitude. The content of her act belies her plain appearance of jeans, trainers and sweatshirt, as her songs ooze with tales of sexual misadventure and lusty asides. Lyrics like  "I've been sleeping with your friends while you were sleeping in your bed" leave little to the imagination. She's not quite Peaches but this is racy stuff.
It's a varied set that takes in rockabilly on some songs and slower paced ballads like the mournful Fall away, and Misty copes with these sharp shifts in pace in a relatively short set. There's humour too in songs like You can't date a model, essentially a list song that warns of potentially bad dates including "You can't date a fishmonger cause you know they're gonna smell / You can't date a Christian cause you know you're goin' to hell".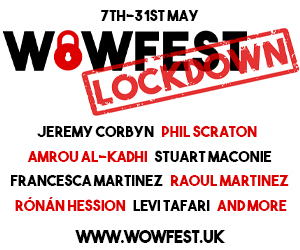 Misty tells us that she normally plays with a full band, but tonight she just has her boyfriend keeping her company on a second guitar. It's a tidy little set that runs the gamut of emotions and there's a sense that Misty Miller has a lot more to offer. Her choice of covering Melanie's Look what they've done to my song Ma, suggests that she knows her stuff, and it's a great version. She has an album out in April and she'll be promoting it with a gig at The Cavern with her band, definitely one to watch.
The Crookes take to the stage with I could've been anything… from Bugsy Malone, a song which doesn't quite reflect the band, but it clearly has meaning to them.  They have been around a while now and are currently touting their fourth album, Lucky Ones. On record the band sound very 80s Indie and early videos show a look that supports this, live they sound quite different.
Maybe it was down to the mixing deck tonight but the echo on vocalist / bassist George Wait adds a ghostly 1950s crooner quality to the sound. There are certainly elements of Richard Hawley in his voice, a singer who they collaborated with for Steve Lamaq's Evening Session, as well as obvious comparisons with Morrissey. The Smiths do haunt a number of tracks with Johnny Marr phrasing on New Life and Mike Joyce Panic drums on If only for tonight.
Read our review of The Crookes' appearance at 2013's X&Y festival
The set opens with Where did our love go? From 2012's Hold Fast album and sets the scene for the rest of the night. Favourites like Backstreet lovers cannot fail to please fans and new songs When you're Fragile and New Life easily fit into their catalogue of clean-cut pop songs. The band rarely steps out of this comfort zone, though, despite their clear liking of a host of eclectic bands including Jesus and Mary Chain.
The pace changes the most when Misty Miller is invited back onstage to duet on Ex-Lovers, and this contrast is welcome relief. There are moments when Wait's stage traits become a little wearing; his funny little Elvis leg thing he has going on and his constant flicking of his curly locks, just become a tad irritating. We tend not to notice so much when the band are smashing out their bigger tunes like the electric 2014 single Play Dumb, tonight's highlight with it's big beaty attack. Recent single I wanna waste my time on you has similar effect and is catchy and engaging enough to bring on some last minute dancing from the audience. Afterglow, the Vaccines-esque single from 2012 ends the set and its anthemic whooohs, guarantee walk home hummings.
The Crookes fit comfortably in that retro 80s vibe with more than a hint of 50s bubblegum / drive-in pop and they provided a pretty good show tonight, but there is just a lack of variety in Wait's smooth vocal delivery and the pace of the songs that inhibits any real case for excitement.  They clearly have their fans but they were a bit thin on the ground despite the band's longevity and those who did gather were quite sedate.  Misty Miller definitely had the edge on these boys tonight.
Photos by Getintothis' Jamie Evans.
Comments
comments