As Capital FM establishes itself in Liverpool, Getintothis' Shaun Ponsonby asks why we tolerate generic radio when there are other alternatives. 
Over the last few months, a new radio station has launched in Liverpool – and it's just like all the others.
The launch of Capital FM in Liverpool has naturally coincided with a massive PR campaign, including a promotional video featuring the likes of Justin Bieber, Chris Martin, Olly Murs and other pop stars you hate saying generic soundbites like "Capital FM Liverpool, check it out" with all the soul that they put into their records.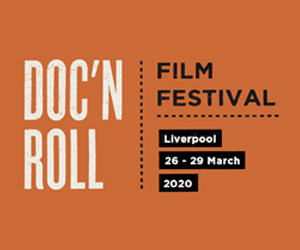 There was also a poster put up in direct view of the Radio City tower, as if saying; "hey, don't listen to their generic, robotic, soulless pap…listen to our generic, robotic, soulless pap instead".
And, for all their efforts, they have been rewarded with an audible "meh". Capital has of course replaced Juice FM. There have been a few half-arsed petitions from former Juice listeners asking for it to come back, but ultimately the overall consensus appears to have been a massive shrug.
Juice was bought by UTV in the last decade, so it is not like it was the independent Liverpool station it appeared to be. It did, at least, sound as if it was. Speaking personally, this writer has always loathed the station – I was once in there and heard a bunch of people waxing lyrical about the then-new Cheryl Cole single, which basically cemented my atheism. But, much of it sounded decidedly scouse in its approach. Even if it wasn't to your taste, that can't be denied. We are mature enough to accept that other people might enjoy what we don't.
Since Juice have now been bought by Global, they have decided that approach can just about fuck off and they have re-branded with their Capital franchise, complete with syndicated programmes coming to you live from London, with the exception of the ever-important Breakfast and Drivetime shows in the week and 12pm-4pm at the weekend.
This is even less than Radio City, which goes to syndicated programmes after 7pm on weekdays and the majority of the weekend. City (and Magic) is owned by German company Bauer Media, who also own the likes of Manchester's Key 103, along with a whole host of other "City" stations up and down the country. All of this makes their tagline of Your Music, Your Life about as accurate as Fox News' Fair and Balanced.
The bastardisation of the radio industry basically coincided with the bastardisation of the music industry, and much for the same reason.
When commercial FM radio began in the USA of America, it was the real alternative. The presenters were mainly hippy kids who were stoned, or jazz club MCs who were doped. They were given a dusty room to play whatever they bloody well wanted to, because no-one thought it would take off anyway. But, in the 1960s, the counter-culture grew rapidly, and FM radio was a part of that.
Here in the UK, we had to wait even longer. British radio stations barely played pop music, so the kids had to find the horrible sounding pirate stations out at sea. The romanticism of this is nowhere near the reality, of course, but it became clear that the pirates were giving da kidz (as no-one said in those days) what they wanted. In 1967, when the BBC finally launched Radio One, they hired the pirate DJs because they knew what they were doing. You don't spend your life living out at sea to play records if you don't love those records, and the stuffy old bosses at the Beeb clearly didn't care for these young whippersnappers playing songs about a bloke called Sgt. Pepper, they didn't care about Jack Flash's fondness for jumping, and the less said about the kids in America who were dancing in the street and loving every second of it, the better.
As far as America is concerned, the big powers realised there was some money to be made out of this, and companies like Clear Channel bought up all the tiny, quirky FM stations and syndicated them to perfection. Through all that comes the most corporate sounding bollocks you've ever heard. Not to be left behind, Britain followed suit.
We have now reached a point where Bill Hicks' legendary rant on the music industry is just as true for the radio industry. It's all industrial sheen, with no heart and soul. In the sweary, shouty words of Hicks; "PLAY FROM YOUR FUCKING HEART!!"
The Buggles were wrong. Video didn't kill the radio star, conglomerates did.
That's not to say there are no bright sparks. The popular misconception is that Community Radio sucks. Traditionally speaking, community radio did suck. But the reality today is that community radio is probably the best place to go to hear what's really going on culturally in your town.
Liverpool's KCC Live is completely non-profit, and they pretty much do whatever they want, not answering to some large corporate conglomerate's vested commercial interests. Last summer, they broke a world record for the longest live session ever (though they are still awaiting official confirmation on this), as 24 bands from across the North West played over 24 hours non-stop.
The day-long programme was curated by Matty Orme, one of the station's more active volunteers. "We had everyone imaginable. Acoustic artists, full bands, solo singers, rappers, it was a huge event," he said. "We had some of the biggest artists in the city performing too, like The Ambition, Eleanor Nelly and Katy Alex. I don't think anyone is bold enough to replace a whole 24 hours programming for one show, and I don't think anyone will attempt to beat it. That's something that really makes the station different."
Matty also presents and produces The Soundboard on a Wednesday afternoon, along with an "Uncut" edition late at night. "The Soundboard is an alternative local music show, showcasing the best Liverpool and the North West has to offer, along with exclusive tracks from some of the biggest artists thrown in there too. It is important for me to showcase local artists purely because nobody else seems to. You have BBC Introducing, but that's really hard to gain any form of airplay for most artists. Allowing artists exposure on an award winning FM station is huge for me, when you see how happy they get and how much they appreciate you playing their stuff is so rewarding for me."
There is an almost punk attitude to stations like this. It's a little amateur and you can hear the kinks, but like punk that is part of the appeal. There is more joy and passion in it, especially when compared to the unrelatable corporate sheen of the commercial stations.
Even looking at the schedule is refreshing. Aside from Matty's Soundboard and the playlisted shows (which do play chart pop, seeing as the station's primary focus is under 25's), there are specialist shows focussing on hip-hop, funk, rock and metal, reggae, psych, Asian music and several dance shows giving platforms to some of the city's hardest working DJs. Each of these shows is presented and produced by volunteers with a deep passion and knowledge of the music they play.
"KCC Live isn't afraid to take chances. The fact that you have people playing so much different music who really know what they're talking about and not just generic pop 24/7 is what got me interested in the first place," says Jaiden Michael, one of the station's on-air volunteers. "I do think people think that community radio is tacky, cheap and not what you would call 'proper' radio. I honestly didn't think KCC would be as cool and professional as it is until I saw it for myself!"
"It's more than just a radio station, it's a huge family," says Matty. "There isn't a single member of the team that you can't turn to for advice, and this is clear on air. You can tell it's not staged when you hear it on air. People express their personality a lot more without someone telling them what they can and cannot do."
Sadly all this freedom doesn't pay bills, and despite being lauded by radio industry insiders, winning Best Radio Station in the North West from the National Radio Academy on three occasions and being nominated for Sony Awards, KCC Live often struggles economically.
The future of creative and truly engaging radio is not in commercial stations – it's in little community stations struggling to stay afloat. It's hard to imagine a world where people would write passionate songs about the excitement of radio, but the form clearly inspired Elvis Costello (Radio, Radio), Ramones (Do You Remember Rock & Roll Radio?), Queen (Radio GaGa), The Replacements (Left of The Dial), R.E.M. (Radio Free Europe) and all manner of others. At its best, radio can capture the imagination. But if little stations like KCC Live are priced out of existence, we're in for a rough ride, and in the words of Tom Petty;
There goes the last DJ who says what he wants to say
And plays what he wants to play, hey hey hey
There goes your freedom of choice
There goes the last human voice
There goes the last DJ…
In the interest of full disclosure and shameless self-promotion, Shaun has several shows on KCC Live, including Funk Odyssey (Mon, 10pm) and Wayward Wednesdays (Wed, 8pm). Listen if you can be arsed.
Comments
comments