With FACT hosting a remarkable installation by multi-media artist Ryoichi Kurokawa,Getintothis' Mike Stanton was there to marvel at its cosmic glory.
Ryoichi Kurokawa has an instinct for image and sound. He possesses a natural understanding of the relationship between audio and visual and how these two mediums can be combined to achieve a fully immersive and tactile experience. With unfold he achieves this.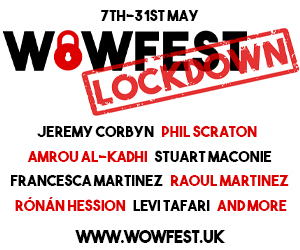 Combining art and science isn't a new concept but one carried off with this level of skill is rare. Artist and astrophysicist work together in perfect harmony. Taking established scientific models, Kurokawa has interpreted the formation of a star through sound and vision. While astrophysicist Vincent Minier has provided the raw data, it is clearly Kurokawa's vision that is presented; he re-interprets existing 2D stellar modelling, infusing these images with depth, texture and hyper-reality. Kurokawa transforms these images into 3D models of such dazzling beauty that the viewer can almost step inside and wrap the stellar cloud around them. Sparkling bursts of interstellar dust are so colourful, so vivid that the reality is intensely fresh and interesting.
As a fan of the whole planetarium experience – being transported into the farthest reaches of the galaxy, becoming absorbed into the cosmos, gliding through nebulae and experiencing planetary flypasts – unfold is next level. Sound and image combine to amazing effect, as we are confronted with a curving wall of glitching, flickering, exploding images accompanied by crackling static, booming bass and deep space field recordings. Digital is rendered organic as the cosmic nursery is brought to life and it is in this darkened, artificial vacuum that we stand, sit or lie and allow the experience to wash over us.
There is poetry and music in the sounds of the universe and Kurokawa has captured this beautifully. What is normally abstract is rendered tangible and we are able to be absorbed into the experience.
There are other installations by Ryoichi Kurokawa running concurrently, constrained surface is showing in Gallery 2 and The Wall: unfold.mod, plus there are a host of activities running during the installation to complement this outstanding exhibition.
unfold runs until June 12.
Comments
comments