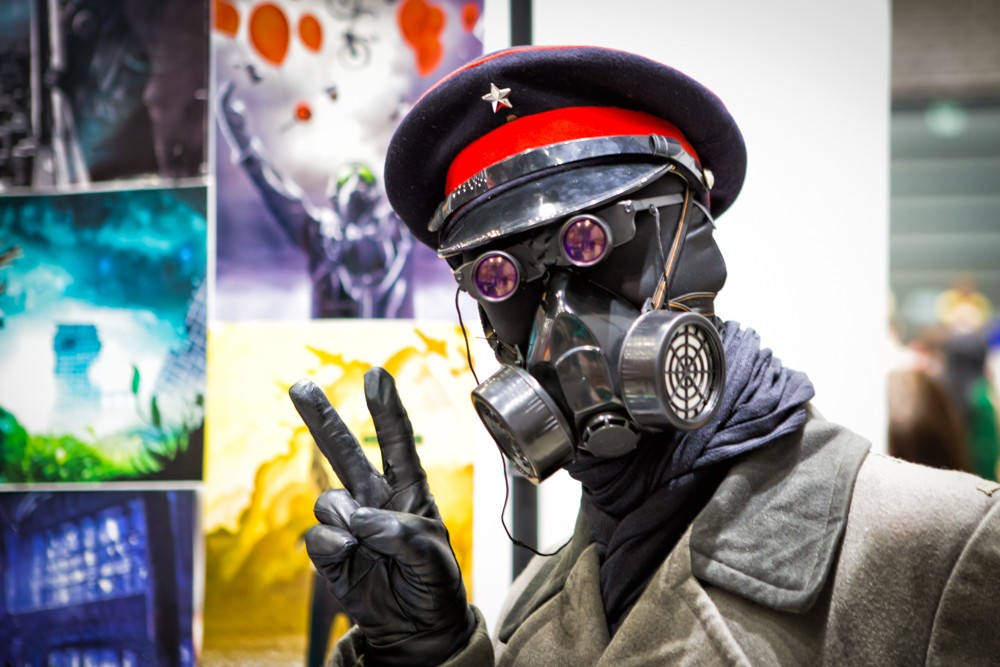 Liverpool's Exhibition Centre got a little taste of the MCM madness that tours the country as Comic Con came to town. Getintothis' Vicky Pea dons her cape. Well, she wishes she did.  
Comics are big business, and the proof is in the sell-out crowd that showed up for this weekend's MCM Comic Con, although we should note early on that MCM's brand of Con is very much all pop-culture encompassing as opposed to comic-centric. Arriving at the ECL we're a little taken back by the queues extending outside, with many visitors taking advantage of the priority entry tickets and raring to go shortly after 10 a.m., but for many others, the queues extend around the circumference of the Echo Arena.
At any other event, a sight like that would be greeted with sighs and dampened spirits, but there is a contagious buzz in the air as hundreds of like-minded folk strike up conversations while they wait. "Have you seen the new Game of Thrones trailer?", "I hope they finally get Spiderman right in Civil War." You'd be forgiven for assuming the entire attendance knew each other prior to turning up, such is the friendly and enthusiastic nature of the weekend.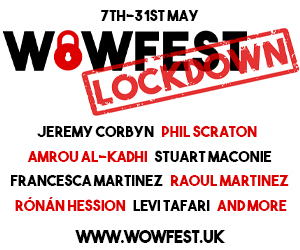 For first time visitors to a Comic Con, or anything even vaguely similar, it is a bit bonkers. What's more bonkers, is that after about 20 minutes of negotiating your way through the main room of stands and stalls a thought crossed our minds. We stand out. Everyone's looking at us like we're weird. We've never felt more under-dressed in our lives. There's an Ewok giving a Stormtrooper a piggy back but somehow it's us left feeling stupid. And why the hell not, that teaches us for being boring narks and not getting into the spirit of it. Guilt, shame and disappointment follow. Why on earth didn't we dress up, look how much fun everyone else is having? Especially considering how much we've always wanted to do a Marty McFly and Doc Brown combo and OH MY GOD THERE'S THE DELOREAN. Missed. Opportunity.
We can only put our reluctance to dress up down to fear. Fear of ridicule. But actually, that's really not a valid excuse anymore. MCM's Comic Con has grown significantly in recent years with their flagship London's event tripling its attendance in the last six years alone. With the popularity of DC and Marvel movie franchises (as well as their move into TV with shows like Gotham, Daredevil and Jessica Jones joining the already phenomenally successful likes of The Big Bang Theory, Game of Thrones and The Walking Dead to name but a few) comes the acceptance of this once taboo obsession. A result of that shift is an ever-expanding diversity.
Check out what other events you can enjoy on our 2016 Liverpool gig calendar.
It would be damn near impossible to find a more diversely attended event in 2016. All generations are represented, prime examples being the absolutely adorable pairing of a Hit Girl / Big Daddy duo, entire family units suited up as the cutest Justice League and Avengers the world has ever seen and a Star Wars posse that appeared to range from 5 to 75. Whether you're a child here to meet Adventure Time's Fire Princess in person, a teenager who's come to listen to the co-stars of Assassins Creed and be the first to get your hands on the new Street Fighter game, or a Dad keen to get a glimpse of their childhood crush Lindsay Wagner aka Bionic Woman, it matters not. Each reason is as valid as the last. Not only are all genders, nationalities, ages, ethnicities and more represented, but become meaningless as people take the opportunity to become the characters they've always wanted to be.
Although promoted as a pop-culture convention, what Comic Con really showcases is creativity. From the comic artists in attendance, bespoke steam-punk stalls, prints and artwork available, the admiration of new game-play to Q&A's and meet n' greets with actors. It's all art. What's really happening here is a massive gathering of creative minds. The beautiful part is that it's all respected and all equal. The guy up on stage talking about the making of a new blockbuster sci-fi movie gets just as much admiration as the girl walking around in a homemade BMO box-costume. Expression at its finest.
Leaving the ECL we start to condense what we've experienced, and if we had to sum it all up with a lingering feeling it would be that of overwhelming inclusion. Throughout the duration of the weekend, we fail to spot a miserable face (we'll those not hidden behind masks and helmets) as people take full advantage of what fundamentally acts as the biggest creative outlet many of the attendees will benefit from all year. The mutual admiration people have of one and others costumes is a beautiful thing to witness. Attendees ask each other for photos and share cosplay tips while basking in their 48 hours of fame. Other events could learn a lot from the atmosphere on show inside the ECL this weekend.
It may not have drawn the stars and fanfare of MCM's bigger conventions, but it bought all the fun we've come to expect from it and won us over in a matter of minutes. Let us hope they return next year, the demand for a bigger and brighter return is obvious. Next time, we will be suiting up.
Photos by Getintothis' Vicky Pea and Peter Goodbody 
Comments
comments