With a new tour in full swing, Getintothis' Janaya Picket looks forward to Quantic's Liverpool return.
After a successful DJ set at The Kazimer last October, Quantic is set to return to Liverpool, with full live band, as the Tropical Elevation World Tour drops anchor at Constellations on May 18 with what looks to be an intimate and memorable show.
Musical all-rounder Will Holland aka Quantic released his first album The 5th Exotic on Tru Thoughts in 2001. Unlike other downtempo electronic artists, the multi-instrumentalist pre-recorded live sounds, which he would then mix into a modern dance aesthetic. Influenced largely by soul, jazz, hip-hop and funk, Quantic's early output shows a musical connoisseur on a quest to understand and interpret his beloved genres for the current age.
In 2007 Holland took this even further when a 6 week holiday turned into to a 6 ½ year sonic exploration of South America. He collaborated with local artists, absorbing the richness of Colombia's musical heritage, and produced a body of work that championed cumbia, latin soul, bossanova, afrobeat and all things equatorial.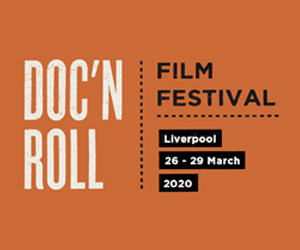 Joining Quantic for the live performance is Sylvester Onyejiaka on horns and keys and legendary percussionist Wilson Viveros amongst others who are yet to be announced. Presented by Bam Bam Bam, Madnice Marauders and Hot Plate, you know it's going to be an event you won't want to miss. For a taste of what's on offer check out Creation, Quantic's latest release.
Tickets are now available via seetickets
Comments
comments