As Cream and Liverpool Philharmonic Orchestra takeover the Anglican Cathedral, Getintothis' Craig MacDonald reports from the congregation.
There has been something truly spiritual about tonight's proceedings for months before today arrived.
Following the announcement last June that Nation would be closing its doors for good, it's a deeply somber sight to walk past the former home of one of the iconic pillars of dance, to find that it's now been turned to rubble and dust.
But even in the darkest corners of such destruction, hope can sprout and flourish into something beautiful. As it did tonight when together with the Liverpool Philharmonic Orchestra, Cream brought new life to its disciples in the hallowed settings of the stunning Anglican Cathedral.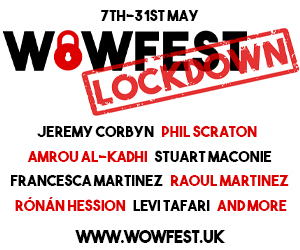 Up and down the length and breadth of the land, it seems that combining the electronic and classical worlds in a live setting is very much the flavour of the moment. From the Hacienda to Ibiza, everyone has been at it. Well tonight, it was Cream's turn.
Walking up to St James Mount, it's hard not to have your breath taken away by the surroundings of tonight's event before you even step into it. As we walk into tonight's venue, we are greeted by a wall of anticipation that is unrelenting as the excitement builds within as tonight's performers take to the stage.
Check out our latest dance column, Footsteps on the Decks, here
Just by walking around, you get the feel that tonight is a celebration of a family and its journey together. From teens to elderly, the demographic of the audience is a reflection of the worldwide appeal that Cream brings to so many people.
From the very moment that K-Klass and the RLPO play Subliminal Cut's Le Voie Le Soleil, every hair, on every neck stands to attention. Anticipation turns into frenzied euphoria as they deliver the goods with breathtaking precision.
When tonight's curators drop into Let Me Show You, it causes mass hysteria among the near two thousand congregation as, under the web of lasers, we are all taken back to those glory days back in Wolstenholme Square. Every hand is held aloft together in unison and beating in time as each hit of bass pounds through.
An injection of brass pumps adrenalin through the crowd as the orchestra, deck-masters and singers combine to deliver a fantastic rendition of Buckethead's The Bomb. As lights illuminate all in a neon flood, from floor to ceiling under the watchful eye of the iconic sign, the moves are well and truly on display for all to see.
Waves of emotion roll over the crowd as Solarstone' Seven Cities deliverers a moment remembrance for many we see near to us before the Philharmonic Orchestra make their most significant mark on a powerful and poignant outing of Massive Attack's Unfinished Sympathy.
It's more than a little fitting that the night ends on Grace's Not Over Yet. With the promise of a new venue to be built at its former home, tonight feels very much like the beginning of a resurrection for Cream. We can't wait to see what happens in its next chapter.
Pictures and video by Getintothis' Martin Waters
Comments
comments