Performing a beloved Bowie album in it's entirety, Getintothis' Shaun Ponsonby finds out if Earl Slick and Bernard Fowler were able to do the great man justice. 
There was a bit of anticipation in the air for this gig. Maybe it was just us, but it really could have gone either way. Earl Slick – guitarist with David Bowie for over 40 years – playing Bowie's Station To Station record in its entirety so soon after the Duke's death.
We entered the O2 Academy just in time to see Lisa Ronson (daughter of Ziggy-era guitarist Mick) perform, which amounted to one of the more bizarre acts we've seen. The audience didn't seem to know what to make of it, and when she invited Liverpool legend Pete Wylie on stage for her final number, Wylie's shout of "She's great, isn't she?" was met with more of an "Erm…I dunno" than a loud cheer.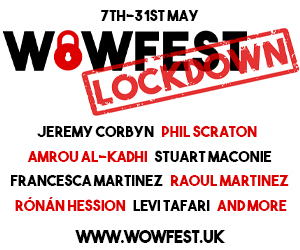 Ronson returned to the stage in Earl's band for the performance of Station To Station, along with Steve Norman of Spandau Ballet and Bernard Fowler, who is best known as a backing singer for The Rolling Stones.
The band began sans Fowler, allowing the album's lengthy opening title track to build for a few minutes. When the vocals eventually did come in, it was initially a little jarring. Bowie's vocal was so distinctive that anybody else performing his songs do occasionally have that effect. Once that feeling wore off, however, it became clear that Fowler had more than what it took for the role. He in no way imitated Bowie, and instead found his own place within the songs.
Read our in-depth interview with Earl Slick on his years with Bowie, working with Lennon and the making of Station To Station
"We are not here to mourn death, we are here to celebrate life" he said before launching into Golden Years, clearly setting the agenda for the night. He proved to be an excellent frontman throughout, undeniably enthusiastic and constantly joking with the crowd. Before TVC15 he exclaimed; "I have never worked so hard in my life, this song gave me the most trouble. Thanks David!"
Truth be told, his voice worked best on the funkier or more soulful songs; Stay and the aforementioned Golden Years were particular highlights, as was album closer Wild is the Wind.
Following the Station To Station performance, they performed a handful of other Bowie tunes, including surprising selections such as 2013's Valentine's Day and Win from Young Americans, the latter of which suited Fowler's vocals better than just about anything else they played all night. As a song played live so infrequently by Bowie himself, there was audible surprise from the audience, as a slowly building applause rose during the song's intro.
Being Liverpool, they also pulled out Slick's other famous collaborator with John Lennon's I'm Losing You, and Fowler performed a solo track, My Friend Sin which showed exactly what a great voice he has, though the acoustic rendition was blighted slightly by the racket being made downstairs by 65daysofstatic. Luckily, a set-closing Jean Genie and encore of "Heroes" ensured a bombastic finish.
So, luckily, everything went the right way. It didn't feel like a cheap, knock-off tour, it felt like a respectful event. A "celebration of life", as Fowler stated, and probably a little cathartic for all involved.
Pictures by Getintothis' Christopher Flack
Comments
comments