Controversial christ-despisers Eyehategod are set to tear up The Magnet in July, Getintothis' Zach Jones waits with baited breath.
Surrounded by controversy and feedback, mostly feedback. New Orleans veteran noisy bastards EyehateGod are set for a long-time coming Liverpool show on July 28 at The Magnet.
In a career that has spanned 28 years, there have been ups and plenty of downs. Most notably, Down. The sludge 'super-group' containing EyehateGod guitarist Jimmy Bower caused controversy earlier in the year when vocalist and ex-Pantera frontman Phil Anselmo ended a show by screaming 'White Power' and giving a Nazi Salute.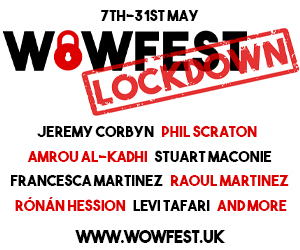 And that's not all of it, between jail time on narcotics charges, being picketed by religious groups and kicked off festival bills for their name EyehateGod have become one of the most revered names in rock n roll. With song titles 'Sister Fucker', 'Kill Your Boss' and similar tasteful phrases you might carve into the wall after too many opiates. The band has never been one to sit comfortably.
Yet their tunes match too, a heavy, snarling pit of riff after riff. This is a band who are visceral and genuinely raw. This is a rare appearance for Merseyside, make your own mind up if you fancy it.
Comments
comments