Getintothis' Matthew Wood witnesses the comeback of Toronto's finest noise rock outfit, uncovers some classically cool Merseyside rock and is thoroughly enthralled by our latest Single of the Week.
Single of the Week
Vanishing Twin – The Conservation of Energy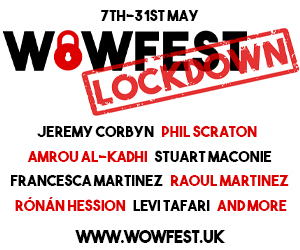 Awash with warming, aquatic tones, this one bobs along magnificently, soothing your senses and securing a spot as our Single of the Week.
Pipes and woodwind burst through the track's vintage tapestry for an elevating opening, while a magnificent bass line weaves and loops like the kaleidoscopic psych of Tame Impala.
Vocals are courteously laid down, eloquent and fitting with the track's overall fluidity, recalling the work of Victoria Legrand from her earlier Beach House days.
They've a new album out this year on Soundway Records, and kick off their live performances in London later this month.

Charlotte Day Wilson – Work
 Hailing from Toronto and the ever-expanding jazz fusion scene, brushing shoulders with the likes of badbadnotgood and River Tiber, Charlotte Day Wilson brings us a motivational nugget of soul in her latest track Work.
Strangely enough, she remains unsigned, but I can't imagine this being the case for much longer. Indulging us in a plethora of heavenly vocals and spiritual chords, Work glides elegantly throughout, fantastically polished with some admirable production from no other than herself.

Barns Courtney – Hands
Taken from his EP, Hands, due for release May 27, London based Barns Courtney's latest is a dusty dose of rock and roll, riddled with sun scorched chords and powered by a pounding rhythm.
Tinged with the deep south country feel of early Kings of Leon and the pounding simplicity of The White Stripes, it seems a perfect accompaniment to a drunken, summer march home.
You can catch Courtney live on a number of dates, including Dot to Dot and Great Escape.
Holy Fuck – Tom Tom  
Holy Fuck pioneer the electronic noise scene, born out of Toronto and now exploring dark scenes in Romania, this track rumbles along devilishly.
Crackling and fizzing with delay drenched vocals, the track builds to a colossal finale with a thick layering of gloomy synth and a beat that possesses your muscular capacity and transforms you into a head-banging nut.
Their upcoming new album Congrats is out May 27 and is the band's first in six years, and it sounds as thought it's been worth the wait.
Wild Palms – A Is For Apple
 Wild Palms allow you to bask in a vast sea of atmospheric melodies, sweet, soft vocals and a driving percussive force, dabbling in the more experimental corners of synth pop.
It's been half a decade since their debut album Until Spring meaning they've had time to develop their purist sound and gain the backing of Lana Del Rey producer Liam Howe.
Their second album is titled Live Together, Eat Each Other and is out June 3.

Gold Panda – Pink & Green
Mastering all things oriental throughout his career, UK producer Gold Panda offers up another sleek slice of electronica for your spiritual musings.
Flutters of electronic hi-hat scuttle between glints of chiming piano that paint images of misty, Japanese mountains and crystal waters, while a subtle bass beat fit the hustle and bustle of hectic city life.
The video is bound to induce a wave of jealousy as Gold Panda gallivants around Japan having the time of his life.
Yumi Zouma – Barricade (Matter of Fact)
Yumi Zouma occupy three continents between three of them and offer a magical solution to living miles way from your musical compadres – Dropbox.
This means they can incorporate influences from France, Australia and the US into their buoyant pop.
Enchanted vocals and heavenly arpeggios make for a feathery finish, but that doesn't prevent the track from transforming into something sonic and largely encapsulating- it's float-y, dreamy pop that packs a surprisingly powerful punch.

James Binary – Slamming Acid Tech
Having warmed the stage for the likes of California's noise pop outfit Xui Xui and the king of ambient electronica, Tim Hecker, James Binary's experimental techno is hypnotising many with his work.
Slamming Acid Tech takes elements of the perception altering Fuck Buttons, consistently battering your eardrums and never loosening you from its grip.
Don't worry, it's a good eardrum battering, and Binary manages to gradually transform his sounds for a progressive track that keeps you firmly enticed.

Louis Berry – Nicole
Louis Berry's raw rock and roll brings to mind leather clad bar dwellers, sporting big belt buckles and Cuban heeled boots – it's classically cool.
Scooping from the same pot as early Black Keys ventures with a far rawer, fantastically authentic vocal of sawdust and smoke.
He's hurtling around the country on a massive tour, kick starting with an O2 Academy date in Liverpool on May 12 as well as securing himself a slot at Bestival, props to you Mr. Berry.

JuJu – We Spit On Yer Grave
 From the shores of Sicily, Gioele Valenti's latest incarnation JuJu sails magnificently through an abundance of the currently flourishing genres of shoegaze, psych and krautrock; its being described as none other than Mediterranean neo-pagan psych, obviously.
We Spit On Yer Grave soars with gorgeous, captivating tones boasting a vocal that gently breaks the rich soundscape's surface in a fashion not too dissimilar to Yo La Tengo.
His self titled album is out May 6 and Valenti's magnificent infusion is a joy to behold.
Garbanotas Bosistas – Zusammen ins Licht
Lithuanian quartet Garbanotas Bosistas, translated to The Curly Bassist, began their careers as a folk outfit but later took a vow to psychedelia, proving a largely beneficial change of path for the Baltic dwellers.
Having charged around a number of European cities, including a groundbreaking set at 2015's Sound City, they're proving a formidable live act, channeling a euphoric sound that simultaneously knocks you sideways and washes pleasantly over you.
The sumptuous opening chords Zusammen ins Licht, German for Together into the Light are a prime example of the act's double edged sound, blissful, yet supercharged with a fiery purpose.
This track can only be a signifier of more to come, but in the meantime, check out their 2015 release Above Us. 
Comments
comments