This week marks the 15th anniversary of dark teen comedy Ghost World, so Getintothis' Janaya Pickett celebrates the coming of age film over the decades.

The plot to the classic coming of age movie Ghost World is based on Daniel Clowes' graphic novel of the same name and centres around high school flunky Enid, played by Thora Birch. Scarlett Johansson plays Enid's best friend Rebecca, the 'pretty one' of the two.
The pair meet Seymour, a middle aged delta blues and jazz fanatic (and member the National Psoriasis Foundation), after jokingly responding to a lonely hearts ad he'd placed in the local paper. Enid is immediately taken by Seymour's idiosyncrasies. "He's such a clueless dork, he's almost kinda of cool," she explains.
Enid sits on the fringes of society, snarling at the hypocrisy of American life and repulsed by her peers. Very much a willing social outcast, she observes the world through a different lens and finds its absurdity fascinating.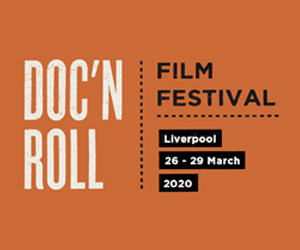 Dear readers, when this writer first watched Ghost World, aged 17, she felt she had found her soulmate in cinematic form. Being the target audience, she lapped it up. Everything about Enid, her age, her world view, her humour, was relatable. 'This film was made for me', this writer thought.
Realising it is now fifteen years old led to a re-watch and, admittedly, quite a bit of cringe over the moody teenisms that were once taken, like, sooooo seriously.
This led us to muse on the importance of art that we consume when we're coming of age. We feel some sort of ownership over our interests at this time and they become part of the tapestry of our identity. Art, literature, music, films etc are an escape, but also a reflection of our experiences.
Many site Rebel Without A Cause (1955) as the birth of the teen genre and the 1950s as the time in which the concept of a 'teen-age' truly took hold. Youth culture exploded in the USA as the postwar generation began to create their own social spaces away from the eyes of Ma and Pa.
Drive-Ins, Diners and dances sprang up throughout the US in the 50s. The case was not so candy-coated in Britain, but here too teens were doing it for themselves. American Rock n Roll was the soundtrack to a generation of teddy boys and girls, determined to shake off the constraints previous generations.
But, for examples of influential cult coming of age films during this writer's lifetime there are, of course, the 1980s John Hughes classics: Breakfast Club, Ferris Bueller's Day Off, Pretty in Pink etc. There are also Dazed and Confused (1993), Empire Records (1995) and Clueless (1995). One could name Kevin Smith's View Askewniverse and High Fidelity (2000), The Virgin Suicides (1999), Cruel Intentions (1999) and Donnie Darko (2001). The list is long and unfortunately we can't go on. By the early noughties the coming of age film had become a significant part of Hollywood's output that was spun many ways.
A sequel to Quadrophenia? Getintothis' Shaun Ponsonby explains why this is a horrible, horrible idea. 
Not all films that made an impact on 90s/00s youth followed the tried and tested high school formula. A coming of age film can also be one that tackles an existential crisis, offering philosophical discussion to young people at a mind expanding time. Fight Club (1999) for example heralded deep study into modern masculinity, or masculinity in crisis. It spoke to a generation of young women as well as men with its wry anti consumerism and anarchist vision. Fight Club has since gone down in history as one of the most important films in postmodern cinema.
But what does the landscape in present day Hollywood look like for the modern teen? Blockbuster franchises or 'tent-poles', to use an industry term, are now its bread and butter. Lord of the Rings, Harry Potter, The Avengers, Star Wars, Twilight, Spiderman, Superman and on it goes for the last decade or so. Sequels, prequels, spin-offs, remakes… The possibilities seem endless.
The impact of technology on cinema cannot be understated. Part of the reason that we see so many fantastical films these days is that the technology to create them exists (special effects companies flexing their muscles so to speak). And Hollywood now has to fight for our attention with social media, online streaming and video gaming. It appears the blockbuster is the type of film that we are most likely to pay to see.
The internet has meant that there is greater accessibility to any film that you can think of and culturally we live in very nostalgic times, many of the 80s and 90s films mentioned still being popular among modern teens. Coming of age films are still produced and making an impression, more recent examples being The Perks of Being a Wallflower (2012) and Me, Earl and the Dying Girl (2015). Both were celebrated for their considered studies of youth experience and the latter won the Grand Jury Prize and Audience Award at last years Sundance Festival.
The coming of age story has also been incorporated into the Hollywood blockbuster as is the case with Twilight and Harry Potter and superhero films also follow a similar pattern to the teen film: identity in crisis, unrequited love and social exclusion. The genre will surely continue to be addressed as it is a tale that will always find a captive audience. It is a universal story and a monumental period in all our lives, so it is little wonder that we carry remnants of those close to our hearts. Even if, in retrospect, it does makes us cringe.
Comments
comments