Cattle Decapitation, deathgrind brutalists, look towards a Liverpool date at The Magnet; Getintothis' Connor Ryan has all the exciting, disgusting details.
Fronted by one of the most brutal voices in deathgrind, Travis Ryan's Cattle Decapitation announce a date in Liverpool as part of the second leg of their European Extinction tour.
On Monday, August 8 the San Diego band bring their gory and disgusting grooves to The Magnet, in what is sure to be a sweaty encounter for all. Featuring strong themes of animal consumption and the Earth's dying ecosystem, this upcoming show is an essential gig for any extreme metal fan.
Check out previous editions of our metal column, Dysgeusia, here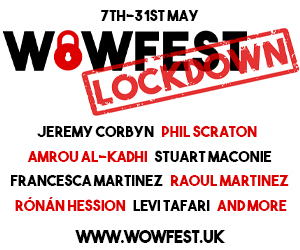 Forming in the late 90's, Cattle Decapitation have carved out their own unique sound within the death metal spectrum over a nineteen-year career. Their latest album released via legendary heavy label Metal Blade Records – home to the likes of Cannibal Corpse, The Black Dahlia Murder and Between the Buried and Me – The Anthropocene Extinction is an unrelenting smack in the chops with its monolithic yet melodic guitars and dark rhythms.
Liverpool promoter Broken Bow charge The Magnet with one of only two headline UK dates on the Cattle Decapitation summer tour, so expect an extremely tight outfit with a lot of guts and bucket-loads of enthusiasm.
Cattle Decapitation summer dates:
August 8: The Magnet, Liverpool
August 9: The Rainbow Complex, Birmingham
Comments
comments