As the Refn and Martinez team bring yet another moody spectacle with Neon Demon, Getintothis' Joe Giess examines the whole picture of musicians becoming composers.

When you're sitting around with friends, nobody ever throws on a film score. Because if you do, the rest of the room looks at you po-faced and dejected at the crescendos simmering in the corner, and all the while you're pointing at the stereo, grinning from ear to ear saying "but listen to this bit though!". They're best consumed in private and not known for being party bangers.
This particular writer has a passion for film score composers from Michael Andrews to Michael Nyman, whom I listen to with absolute glee, and it is my opinion that there is a regrettable inequality in the music world as both corners of it have seemingly ostracised the film score soundtrack. Of the professionally trained classical musician; If said composer chooses to explore the world of film scores, my bet is his entire career becomes instantaneously sullied in an act of heresy.
For the average 'pop' music fan, trying to enter the world occupied by John Barry and John Williams, it can be like wading through an interminable fog of hackneyed quivering strings, with it all sounding like a stale Bacharach B side, or worse Henry Mancini. The only fans that covet the records are the obsessive musos with their wall-to-wall CD collection that ruined their marriage…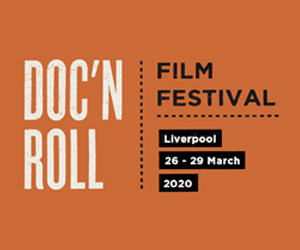 The last twenty years have a seen a transition of rock musicians bleeding over into the compositional world. We can only speculate why this has happened; bored of playing Glastonbury? An ease of technological access? An anomalous trend? Something in the water? Whatever the reason, it's possible to humour the idea that film scores are becoming kind of cool.
This is the world where we find Jonny Greenwood, number 42 on Rolling Stone's greatest guitar list for his work with Radiohead. Within this outfit he sneakily integrated Penderecki influenced strings into songs like Climbing Up The Walls and How To Disappear Completely until graduating and becoming Paul Thomas Anderson's go-to composer.
He stands alongside Trent Reznor, who was once known for his seminal work with Nine Inch Nails and now a regular at all red carpet events. His vicious industrial scores have gained him acceptance from all the acclaimed award ceremonies for his work with Atticus Ross on The Social Network, Gone Girl and The Girl With The Dragon Tattoo.
Clint Mansell, who was signed to Trent Reznor's Nothing Records, with his first endeavour into music – Pop Will Eat Itself created an orchestral score in his subsequent career – Requiem For A Tower, that's now used in an overwhelming amount of advertisements today, which is a variation from an original composition created for Requiem For A Dream.
Even, Mark Mothersbaugh from Devo fame, after being invited by Adam Sandler to compose the score for Billy Madison, has now progressed to become an essential member of Wes Anderson's creative team, who are rumored to be building a theme park. Even weirder, Danny Elfman and Hans Zimmer have some flirtatious credentials with Oingo Boingo and The Buggles, respectively.
It's truly a bizarre world.
One name that doesn't get tossed around quite so much, but he's always been waiting in the wings, is Cliff Martinez. In the annals of pop music he's fondly remembered as the drummer in the second line up of the Red Hot Chili Peppers, before that, he worked under the direction of madcap Captain Beefheart, a man who asked him to drum for a continual 72 hours.
As you can imagine, it's been a long and winding path, one filled with glockenspiels and crystal baschet's. The man started off his career with explorations into sound with prolific punk artists such as Lydia Lunch and The Weirdos, and ended up peaking in the rock world as the replacement drummer for Jack Irons for the Red Hot Chili Peppers under the George Clinton led Freaky Styley era. It's safe to say that after a career like that, working with the likes of Steven Soderbergh and Nicholas Winding Refn is an utter breeze.
It was on the second album he was recording with the Chili Peppers when he was introduced to a drum machine, which lead him into a different avenue entirely. In a moment fuelled by serendipity and folly, he sculpted out an audio collage that was a pastiche of fart noises and drum loops. This little demo gained notoriety, being passed round in certain crowds until it was slotted into an episode of the Pee-wee Herman Show, which gave Cliff Martinez his first music credential.
The tape ended up in the hands of Steven Soderbergh, who was in the midst of making his first feature film Sex, Lies and the Videotape. Their relationship blossomed and Soderbergh went on to give Martinez his first ten strong feature film credentials. This in turn gave him a platform to create awe inspiring soundtracks such as the one for Solaris.
This takes us to Drive, one of his most beloved film scores, but one he created completely by happenstance. The score was originally intended to be performed by Johnny Jewel from The Chromatics, but in a last minute move Martinez was given the role and did a breathtaking job.
This solidified a prolific resume, which in turn gave the multi-instrumentalist opportunities from all sides, going on on to work with Harmony Korine on Spring Breakers, even transcending platforms to adding his own technical flourishes on the sci-fi videogame, Far Cry 3.
At times his anachronistic electronica brings a diverging dimension to the cinematic spectacle. This can be seen intertwined in the film fabric of The Knick and Only God Forgives, which has nods to the forefather of electronic soundscapes – Brian Eno. This finally takes us to the present day with Neon Demon.
The soundtrack was christened in Cliff Martinez's own words as "half Valley Of The Dolls and half Texas Chainsaw Massacre." It's a great piece with a dark driving force and the sweeping grandeur of Evangelis, it looks to be another enchanting creation by the alchemist.
Treat yourself to a snapshot below.
Neon Demon gets released on July 4. Tickets available from booking in FACT
Honourable mentions.
Yo La Tengo for Old Joy
Win Butler for Her
Air for The Virgin Suicides.
Nick Cave for The Proposition

Underworld for Sunshine
T Bone Burnett for The Hunger Games
Jon Brion for Eternal Sunshine of the Spotless Mind
Comments
comments