As Robert Hood, Detroit techno legend, headed down to the Williamson tunnels, Getintothis' Ste Knight had a great deal of difficulty resisting the underground.
Techno fans the world over should be familiar with Robert Hood. Not only was he one of the three founders of the original Detroit techno act, Underground Resistance, with Jeff Mills and Mad Mike Banks, but he is also a prolific solo producer, both under his own name and as Floorplan, amongst a host of others.
His latest album, Victorious, was released to critical acclaim, and deservedly so. The album draws influence from traditional techno tropes, such as soul and jazz, in much the same way that the UR material did, but Hood still manages to keep his material sounding as fresh as it ever did.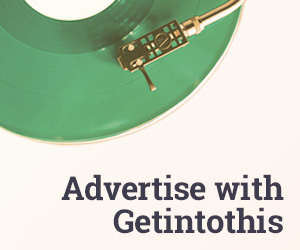 It comes as no surprise, then, that 303's latest event – their annual all-day extravaganza – sold out completely. Tickets shot out like the proverbial hotcake, and this was no surprise. The line-up for the day/night was a cracking mix of residents, friends and, of course, Robert Hood himself.
The daytime started off on The Attic's sunny outdoor patio, with the brilliant Sam Lamont dropping a mix of tracks old and new. His set was definitely enough to get us all warmed up for the night ahead. Sam really knows what he's doing behind the decks – he knows how to read a crowd, and apparently the weather, as his tune selection perfectly matched the summery rays bathing us all as we danced the afternoon away.
As Sam's extended set drew to a close, it was time to head over to the Willaimson Tunnels to get the night time underway. Gemma Muir opened up the Tunnels, which was packed from the off. Always a good sign that we're in for a top night. Especially with the crowd that 303 attracts – you can be sure that you'll always leave with at least 20 more friends than you entered the place with.
Gemma dropped a varied set which set the tempo to 'sweat', and included all manner of electronic stylings, from acid to straight up techno. Boss. Wigan's answer to Carl Cox, Stu Hodson was next up to bat, and he smashed the tunnels for six with his tough tech set packing us all further into the tunnels and getting bodies jacking. Mr. Paul was back to back with Stu and added a certain degree of wonderful wonkiness to proceedings. Energetic stuff indeed.
By the time Robert Hood took to the booth we were up the wall and crawling all over the ceiling. We just about managed to scrape ourselves off for what was one of the best sets this crowd has witnessed. Hood tore the Tunnels up from the off, hitting us with all manner of techno, from classics, to re-works, to new tracks. Dropping The Bucketheads' The Bomb! and the mixing straight into New Order's Blue Monday was an inspired decision by the techno don, and it well and truly sent the crowd into meltdown as well as being one of the many defining moments of the evening.
For some exclusive, awesome mixes, check out our GITmix series…now!
Safe to say, Hood ripped it up like any techno legend should do. His prowess behind the decks was demonstrated with full force – his track selection was on point, his mixing, cutting and chopping really showed off his technical skills with a mixer, and he put on one hell of a show. You know you've had an awesome night when you feel like you can't party again for the next month at least. If you've ever tied your socks to a rocket and fired them off your feet with a bazooka, watching them disappear into the distance while you cackle like a lunatic, you'll know what we're talking about.
As always, 303 delivered with aplomb. Keep an eye out for their next event – The next in their series of All Night events with Henry Saiz. Rush us there now, because we can't fucking wait.
[Paypal-donation]
Comments
comments