As Formation headline Liverpool's Scandinavian Church, Getintothis' Lorna Dougherty enjoys seeing a band destined for big things in such unusual and intimate surroundings.
Liverpool kicked off the start of another year of the Dr. Martens Stand For Something Tour with two bands performing in The Scandinavian Church, a venue that is unusual in more ways than one. Unconventional in design with the wooden Lutheran structure having been replaced by brick, it is a bizarre place to hold a gig. However, it has retained the beautiful arched windows and octagonal tower, which not only provides a sight for sore eyes, but also enhances the music being played as it echoes from wall to wall and ceiling to floor.
For Formation, who supported the massive Lady Gaga on her secret show in London last month, it was their first show in Liverpool, but one which will almost certainly not be their last.
Support band Vynce performed to a small crowd with the quartet putting on a short but sweet set, filled with vibrant guitar riffs and songs heavily based around a sharply played snare. When starting one of their songs in the wrong key, the band handled their error superbly; "it's not live until something goes wrong" says the frontman, Pete Pegasiou, which was really quite endearing.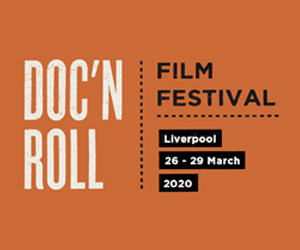 Their change to electronic drums represents a bold step for an otherwise conventional indie band and it is always appreciated to see a band do something different. With a sound that could be compared to the likes of Peace or The Kooks (and not in a bad way), they're easy on the ear and there is always room for a band of this style amid the edgy bars and venues of Liverpool's live music scene.
Twin Brothers, Will and Matt Riston brought their band, their buoyancy and their brand new Dr Martens. Formation are a band that refuse to be pigeonholed. Are they Techno? Are they Rock? Pop? Psychedelic? Do we care? No.
We don't want to label them. The effect of the music industry's obsession with branding bands limits their diversity and pulls too many into the middle of the road. We want this band to keep their sound and their individuality and succeed on their own merits and by being themselves.
Intrigued to see how they would recreate their sound live, they kicked off the set with their newest single Drugs, replete with its head bobbing, foot-tapping bass riff. The resemblance of Will's live voice to the recorded is uncanny, yet somehow when performed their songs possess that extra bit of effervescence that their records are not quite able to capture.
Lead Singer Will mentions how it is their first performance in Liverpool, but remarks how they "will come back and play in massive venues" and that we can say "I saw them in a small shitty church." This comment was shortly followed by something of an apology, "it's not a shitty church.. cool venue…cool people.. we got free shoes". As if we couldn't tell; those Dr Martens were pristine.
They're not wrong though, we only expect big things to come for these boys. Will has a frontman's presence as if he were born and bred to do this and only this. Playing his tambourine while singing draws comparison to the the legend, Ian Brown, but otherwise they feel unique in everything they do. Will switches from tambourine to cow bell to electronic drums and, during the last song, he jumps on the kick drum and performs from there, which the small crowd obviously loves. The keyboard players are in their own world the whole set; rocking their bodies back and forth; feeling the music; it was smile inducing.
Their set included the crowd favourite Pleasure, which recently featured on the FIFA 17 soundtrack, offering another clear indication of their expected career trajectory. They also included their "only ballad," Waves, which they dedicated to "David Bowie for being a boss for so many fucking years."
It is clear their influences stem from near and far. They recall New Order, mixed with OMD crossed with LCD Soundsystem, yet are blessed with a strong sense of the modern. Youthfulness flows from every note; they are retro, yet contemporary.
With their debut album expected in 2017, this South London-based band are definitely one to watch, and we are so glad we got to experience that gig in such a unique, special venue.
All photography by Getintothis' Gary Dougherty
Comments
comments