The Hyena Kill rock out the Arts Club Loft and Getintothis' Lorna Dougherty is impressed.
On a cold Thursday night, when everyone is tired from a hard week of working and an excited for an even harder weekend of partying, and the autumn chill is really starting to hit, is there anything more fitting to warm you up need than a set from four rock bands? We think not.
Starting the night was foursome Trauma System; due to delay, we only managed to catch the last couple of songs from the first band. However, the final song did end on the lead singer, topless, kneeling in front of the barrier, singing in what looked like a state of serve heartbreak. Probably sums them up pretty well – slightly unnecessary, a bit like the bassists six string guitar. But nevertheless, the crowd seemed to enjoy the performance.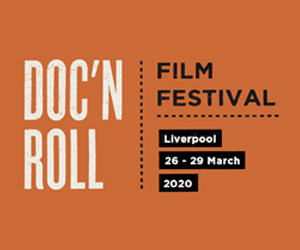 Following this was youngsters, Shogun. These lads were definitely still babies and their inexperience was quite apparent with their lack of crowd interaction. The only phrase uttered was 'this next one is a bouncy one. Dance if you want, or just stand there, I'm not bothered,' which quite reminded us of Kevin and Perry typical nonchalant sassy teen. Yet, their youthfulness had some pros. They were full of energy and high spirits and clearly have a lot of potential. Family members of the band are also filled with pride as a member of the crowd 'Facetimed' someone to watch them perform, which created a giggle from us.
With two pieces growing more and more in popularity, it was only fitting that the main support was also a duo. The Liverpool rock piece, for us, stole the show. The venue could never have been described as busy, and it definitely defied the usual Arts Club crowd of preadolescent fangirling teenagers. This crowd just gave off an aromas of "I love music" and with the average age above 30, it was full of those most who definitely listen to aggressive guitar riffs in the car journey home after a stressful day of nine-to-five. This heavy guitar based couple was therefore right up their street.
Their short half an hour set did not disappoint. Their songs switched from cleverly written slow tab, to fast, angrily played, chorded instrumental which created synchronised head banging and foot tapping from the crowd; one couldn't help but join in. It reminded us a lot of Rage Against the Machine, which would seem quite hard to reenact considering there were only two members.
Perhaps they could be the new Two and a Half Men as the lead singer was a front man and a half. He seemed to just own the stage and take everything in his stride, yet he was still exceptionally humble, as he pleaded with crowd to like their social media and support them in anyway possible. His powerful voice juxtaposed with his expert guitar playing, and precision from the drummer provided for a brilliant set.
The crowd, well what was left of it anyway, was definitely warmed for the main act, The Hyena Kill. The two piece, consisting of a female drummer, Lorna, and male singer, Dobb, are as far from conventional as you could get. These are a band which refute everything about the contemporary music business. They refuse to be classified; writing the songs they love and performing them in a way which they love; a quality that can only be admired.
Dobb's lung capacity could genuinely be considered a superpower, as he belts out note after note, after note, without looking a bit flustered. It was hard to understand many of the vocals, except for those which were expletives. But perhaps that epitomises this band, its clear this style of music isn't about "meaningful lyrics." Furthermore, his hand definitely belonged on QuickSilver as the speed in which he played was mesmerising. The excellent use of the tremalo pedal along with the threatening bass drum, created a movement that could be felt in our chests.
The Manchester couple finished on the pugnacious song 'Still Sick' from their debut album ATOMISED which was released in June earlier this year. Dobb finished on, "we always have a good time in Liverpool… its class." and then modestly invited everyone over for a chat and a beer after the set. These two stay true their music and morals. which can be applauded from every aspect.
Pictures by Getintothis' Brian Sayle
Comments
comments